Highlights
Bungie is currently working on multiple unannounced projects with PlayStation.
The Destiny studio was acquired by PlayStation earlier in 2022.
The studio is known for first-person shooters and live-service games.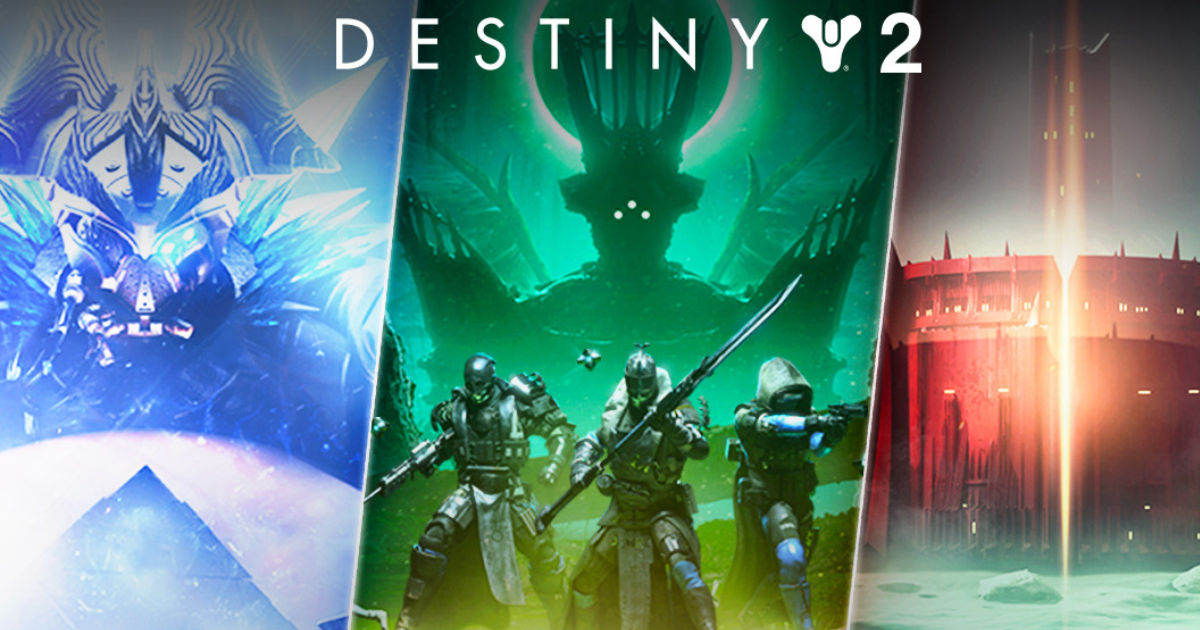 Senior Design Lead at Bungie, Tom Farnsworth, recently shared a tweet celebrating the studio's journey so far, which also let on that Bungie is currently working on several unannounced projects with Sony.
The studio has been putting out exceptionally well-made expansions and content for Destiny 2 for a while now. These expansions have been received exceptionally well by fans and critics and Bungie has firmly cemented its position as one of the most exciting studios in the industry.
Since their acquisition by Sony, fans have been eagerly anticipating what the studio does next and the kind of games they will be working on with PlayStation. The new bold direction of PlayStation Studios appears to be live-service games in the vein of Destiny 2, thus, making Bungie a clear acquisition target. So far, there are no details about what the studio is currently working on, but we'll know more in the months to come.
Also Read: Sony's New Accessory for PlayStation 5 is Project Leonardo for Specially Abled Users
Bungie to Bolster PlayStation Studios' and Sony's Live-Service Games Offerings
And with the support of Sony we are working on a number of unannounced projects too. Come join us!

Also, obviously I'm missing a medal, my kids played with the shield awhile back and I'm still looking for it, lol.

— Tom Farnsworth (@tomfromtheweb) January 4, 2023
We haven't seen much of what the live-service direction truly means for PlayStation Studios and whether it will be a radical departure from the kind of blockbuster AAA games the studio is known for or whether it will be a mix of the two. PlayStation has, so far, established a brand that is synonymous with high-quality, well-polished, single-player narrative-based games with massive production value.
This brand was built on the back of great titles like Uncharted, The Last of Us, God of War, Ghost of Tsushima, Marvel's Spider-Man, and more. However, Sony's recent comments and announcements for plans for the future seem to indicate that live-service games will be the next frontier for SIE.
While fans of single-player games might feel a bit skeptical, PlayStation Studios has proved thus far they can execute massive ideas with great polish and care. So if there's any studio that can deliver on its promise, it is probably this particular collection of massively talented studios.
For 2023, PlayStation Studios has a number of great titles lined up, such as Insomniac Games' Marvel's Spider-Man 2. The game is set for release later this year and will undoubtedly be SIE's marquee release for the year. At the same time, Naughty Dog is currently working on a multiplayer, live-service title set in The Last of Us world. Details on the project are sparse except that it initially started out as a sequel to the Factions mode from The Last of Us (2013).
This is a pretty exciting time to be a PlayStation owner as fans have plenty of exciting projects to look forward to. It will be interesting to see how fans respond to the new live-service direction once there are a couple of games firmly in the pipeline.