Highlights
Butta Bumma to premiere on Netflix on March 4, 2023
The movie will be premiered in Tamil, Telugu, Malayalam, and Kannada
The film got mixed reviews from the public and critics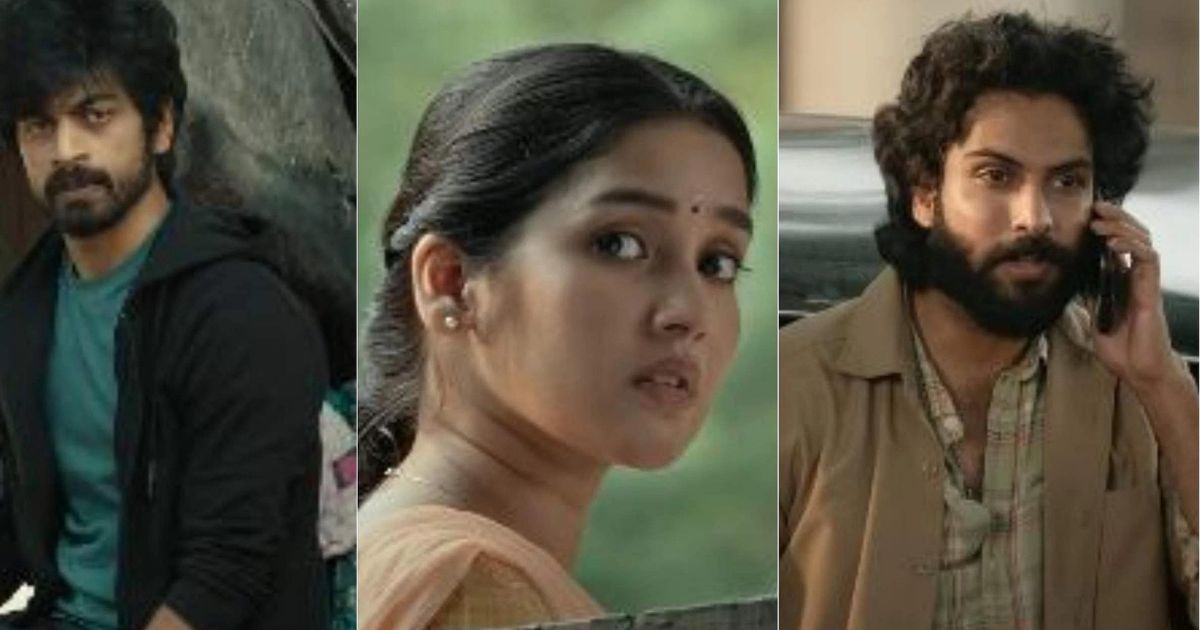 According to the official statement, the top digital platform Netflix has purchased the post-theatrical streaming rights of Butta Bomma. According to reports, Netflix secured the rights by giving a premium price. Currently, the streaming behemoth has announced via its Twitter account that the movie would be made available digitally on streaming services on March 4, 2023. On the platform, "Butta Bomma" will be premiered in Telugu, Tamil, Malayalam, and Kannada languages. There is no information regarding the Hindi language premiere of the movie. The fact that Butta Bomma is an actual remake of the Malayalam movie Kappela is well known. Although the Butta Bomma proceedings appear to be boring in the first half, the action gets up in the crucial second half. Anikha Surendran, a young actress, makes her Tollywood debut with this movie.
When and Where to Watch Butta Bomma
The movie is among the 16 Telugu movies that Netflix has bought and announced as part of their Sankranthi announcements. Hence, "Butta Bomma" will only be available on Netflix and no other streaming service; so tune in to the streaming service on March 4, 2023, to watch your favourite movie.
#Telugu film #ButtaBomma gets an OTT release date!

Find out where and when the film will arrive on streaming 👇https://t.co/fJ6iiEGpU3

— BINGED (@Binged_) February 28, 2023
Plot
The movie opens in a little community close to the Aakaru Valley. Satya (Anikha Surendran), the senior daughter of a middle-class family, lives a confined life. In an unexpected turn of events, Satya phones an incorrect number, and Murali the autorickshaw driver answers ( Surya Vashistta). In the end, Satya decides to meet Murali in Vizag after falling in love with him. At this point, RK (Arjun Das), a jobless man, arrives on the scene. Which factor ties RK and Murali together? Will RK get in the way of Murali and Satya's romance? The important factor is how the events will develop, which makes the story of the film.
Cast
In the film, Anikha Surendran, Arjun Das, and Surya Vashistta play the key roles. Butta Bomma was produced and funded by Trivikram's Fortune Four Cinemas and Nag Vamsi's Sithara Entertainments banner. The film is directed by Shouree Chandrasekhar T Ramesh. The movie's dialogue is provided by Ganesh Kumar Ravuri, and Gopi Sundar is in charge of the music.
Reception
The movie, which was released on February 4th, underwhelmed critics and audiences, and it was a financial failure. Even the film's creators had their doubts about its commercial success. When asked about Butta Bomma's box office performance, Naga Vamsi responded, "Even before ten days of release when we saw Butta Bomma we realised that film won't run in theatres and that's the reason why we haven't taken any advances from distributors."