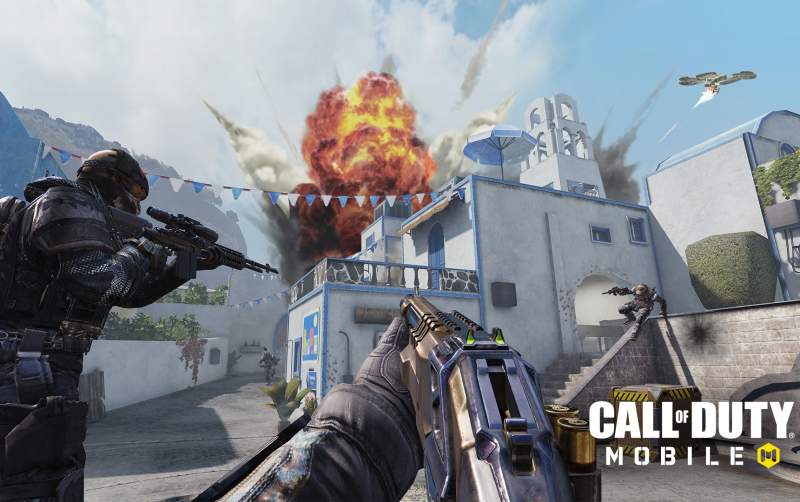 After a beta release in select regions back in July, Call of Duty (COD) has finally launched for mobiles across the globe. This FPS (First-Person Shooter) is now available for download on Android as well as iOS. Within a few minutes of its launched, the game has topped both Apple and Google's app repositories.
Call of Duty: Mobile delivers frantic action
The game takes on the hugely popular mobile shooter PUBG (Player Unknown Battlegrounds). Unlike PUBG though, Call of Duty: Mobile will deliver frantic action. Even PUBG's deathmatch mode can't match the pace of COD: Mobile's gameplay. Curently, the multiplayer mode lets you team up or fight against your Facebook friends. As per Tencent, PUBG like Battle royale mode is coming soon too. Up to 100 people will be able to participate in the battle for survival. Currently, it has five maps Crash, Killhouse, Crossfire, Nuketown, and Hijacked. More maps will be added in the future.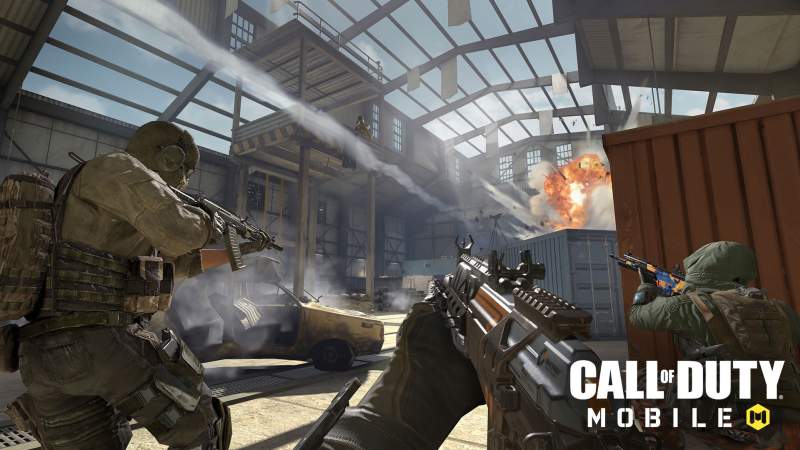 For a mobile game, the visuals are phenomenal. The controls are incredibly good. Since the gameplay is based around gunning down everything that moves, the trigger is set to auto by default. All you have to do is move around and aim at enemies. You can communicate with your team using the in-game voice and text chat features. You can also customize load-out before entering a match. After playing it for a few minutes, I can tell that the weapons are nicely balanced.
Free-to-play
Call of Duty franchise kicked off in 2003 with a WW2 themed PC game. Today, it is available on multiple platforms including Xbox, PlayStation, Nintendo Wii. With hundreds of million copies sold, Call of Duty games have raked in billions of dollars in revenue. However, for its mobile version, Activision has gone for a free-to-play model. The company has plans to make money via in-game purchases such season pass and weapons crate.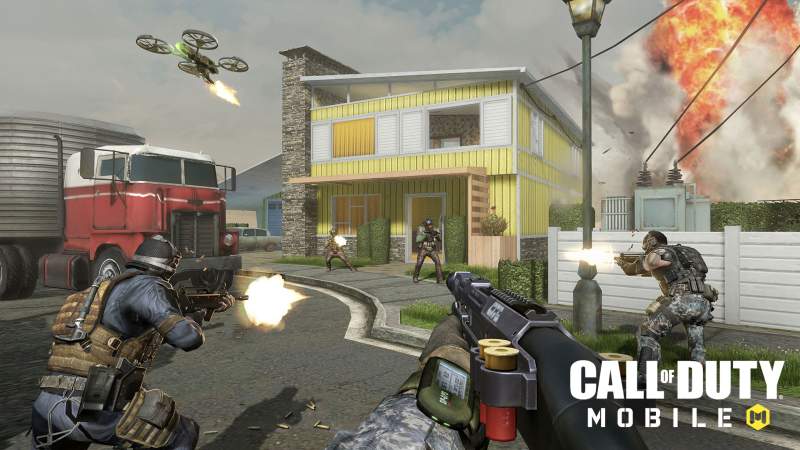 Will it work on my phone?
As mentioned earlier, the Call of Duty: Mobile is available on Android and iOS. It does, however, require the power to churn out those impressive graphics. For the proper experience, the publisher recommends iPhone 8 or later. Though, you can technically run it on your iPhone 7 too. Similarly, the game is best played on an Android smartphone powered by an octa-core chip clocked at 2 GHz and 4 GB of RAM running Android 8 or later. You can give it a shot on your 1.2 GHz dual-core smartphone with at least 1.5 GB of RAM.
Here are the download links for Android and iOS: Android and iOS.
It will be interesting to see if Call of Duty: Mobile manages to dethrone PUBG Mobile. Tencent wouldn't mind this face-off as it is involved in both the PUBG Mobile and COD Mobile.