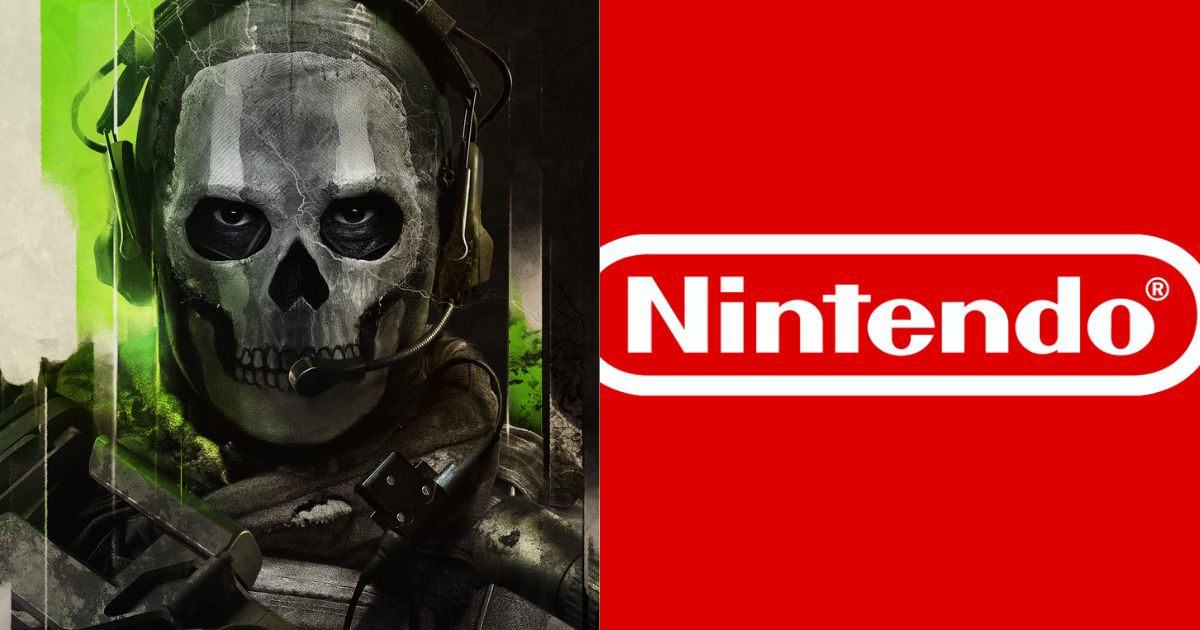 Xbox boss Phil Spencer has just confirmed that Microsoft plans to bring Call of Duty to Nintendo in a 10-year agreement following the Activision Blizzard King-Microsoft merger. In addition to the Nintendo agreement announcement, Spencer has also confirmed that the Call of Duty franchise will continue to be available on Steam alongside Xbox.
This new agreement with Nintendo seems to be in line with Spencer and Xbox's previous statements regarding the multi-platform nature of their IPs. Call of Duty, for the most part, has been absent from the Nintendo ecosystem for a while now and it coming to Switch now is a pretty massive deal. While the Switch has been uniquely successful all by itself, it could surely use the boost of players a franchise like COD can bring.
It will be interesting to see whether the Switch's sales are affected positively due to the presence of COD, not that the console was in any dire need of a sales boost.
Also Read: Call of Duty Modern Warfare II is Now the Biggest Launch in Franchise History – Surpasses $800m in 3 Days
Nintendo Bags Call of Duty, More Xbox/Activision IP to Make Way to the Switch?
I'm also pleased to confirm that Microsoft has committed to continue to offer Call of Duty on @Steam simultaneously to Xbox after we have closed the merger with Activision Blizzard King. @ATVI_AB @ValveSoftware

— Phil Spencer (@XboxP3) December 7, 2022
While neither party has confirmed any more franchises coming to the Nintendo platform, there is a good chance Xbox could be looking to expand the appeal of other games in their catalog by bringing them over to Nintendo. Bethesda has been working consistently with Nintendo over franchises like Doom, which has found new audiences through its presence on the Switch.
The Nintendo Switch is a unique platform for developers as it isn't quite as powerful as Sony's or Microsoft's, but it has a massive audience nonetheless. Microsoft, post-Activision Blizzard King merger, will have a vast amount of IP under its belt, and it only makes sense for them to find new audiences everywhere it can.
Xbox still has a ton of major releases on the horizon, including the likes of Hellblade 2: Senua's Saga (Ninja Theory) and The Elder Scrolls 6 (Bethesda). It will be interesting to see if those games eventually make their way over to Nintendo in the next few years. Obsidian Entertainment also has massive things in store, including the follow-up to The Outer Worlds, which was one of the better-received games of 2019.
The Microsoft-Activision Blizzard merger looks like it will finally go through as reports suggest that the FTC will green-light the acquisition soon enough. It stands to reason that other regulatory bodies across the globe will follow after the FTC's approval. Sony still looks like they have a bone to pick with the deal as it threatens the existence of COD on their platforms. It looks like Xbox might have offered Sony the same 10-year deal as Nintendo, but Sony feels it still quite isn't as long-term a deal as they'd like.