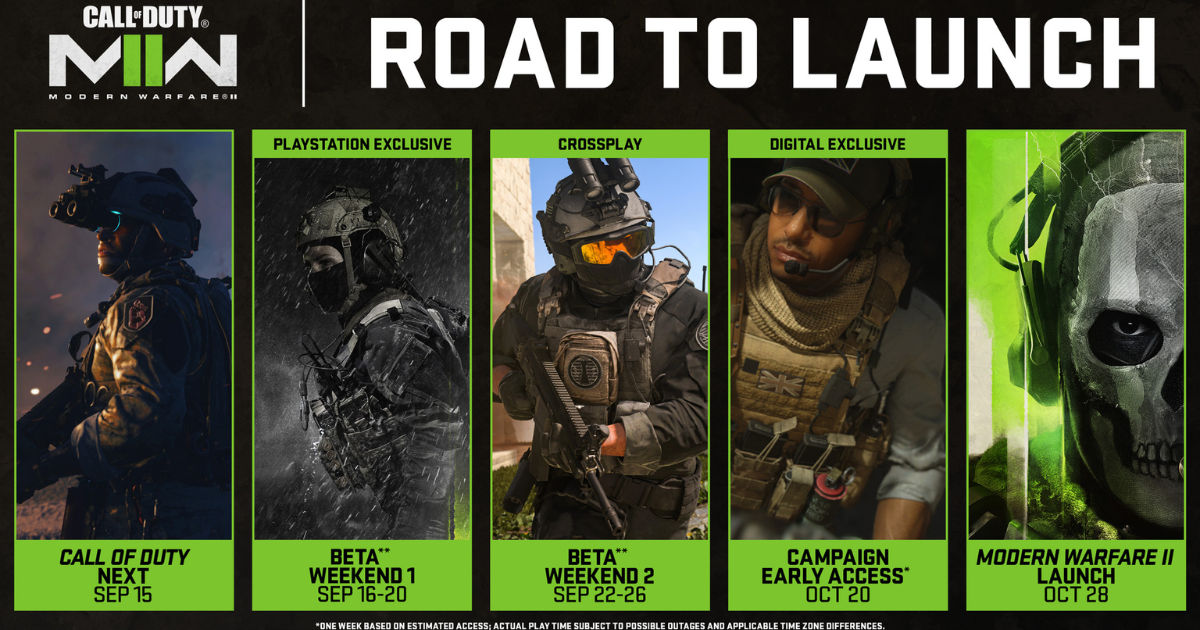 Activision Blizzard has just announced an Early Access period for the Call of Duty Modern Warfare II Campaign for digital pre-orders. Players who have placed a digital pre-order of the game can jump right into the campaign up to a week early beginning October 20th.
The campaign picks up the story after the events of Modern Warfare (2018) which was a soft reboot of the series. The story will follow Task Force 141, led by Cpt John Price, and he will be joined by the likes of fan-favourite characters such as Simon "Ghost" Riley, Kyle "Gaz" Garrick, and other new characters.
Call of Duty Modern Warfare II comes out on 28 October 2022 for Xbox Series X/S, Xbox One, PS4, PS5, and PC.
Also Read: Call of Duty Mobile Has Been Downloaded 650 Million Times Reports Activision
Call of Duty Modern Warfare II Campaign Early Access Starting October 20, 2022
CAMPAIGN EARLY ACCESS 🔥

Digitally pre-order #ModernWarfare2 and play the #MWII campaign up to a week early beginning October 20th!

Pre-Order Now: https://t.co/cLMlBb41mV pic.twitter.com/h3ZjhGjafu

— Call of Duty (@CallofDuty) August 16, 2022
The campaign will feature the return of characters like Ghost and will feature missions set in Europe, Asia, and the Americas. The campaign apparently features underwater combat, low-profile stealth missions, and a variety of other combat variations.
The campaign for Modern Warfare (2018) was definitely a step-up from the past and is a strong contender for the best one in the franchise. From the looks of it, the sequel attempts to build on the foundations of the 2018 title and add a bit more flair and the return of iconic characters certainly helps. If the quality of the 2018 campaign is any indication, fans are in for a treat this year with Call of Duty Modern Warfare II's campaign.
While it is purely speculation, this is now the second game to move out of the November release period for single-player campaigns, following Hogwarts Legacy. There is a chance that this was done to distance themselves as much as possible from the release of God of War Ragnarok, one of, if not the biggest PlayStation Studios launch of this console generation.