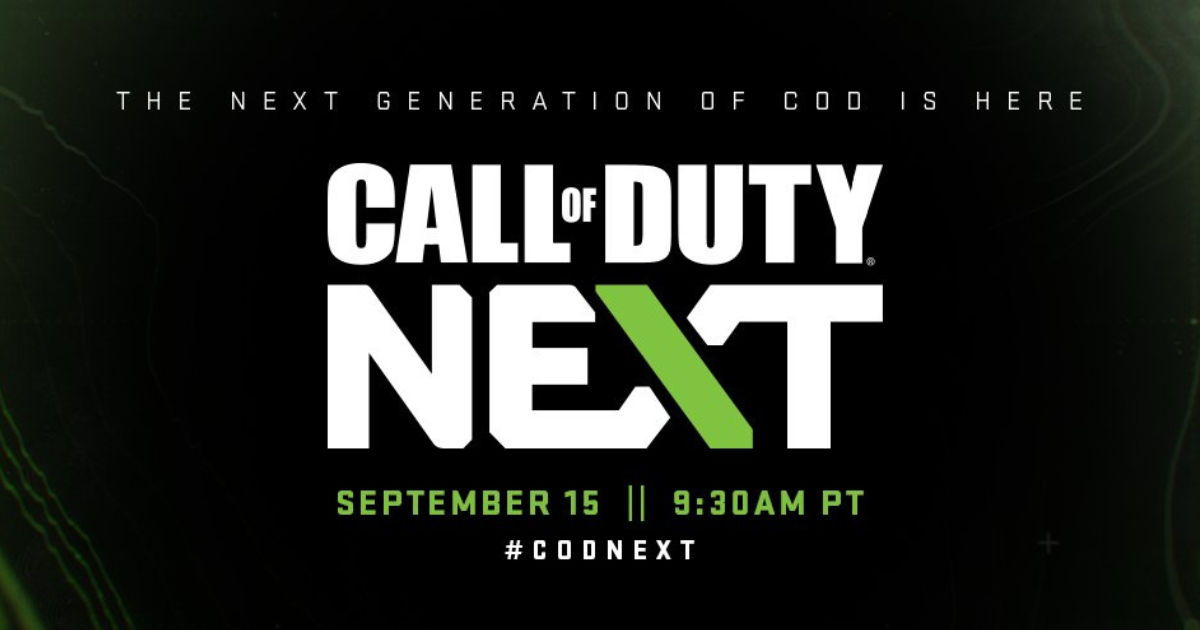 Activision Blizzard has confirmed a new event "Call of Duty Next" that will feature new information for Modern Warfare II, Infinity Ward's next major release in the franchise. The game is set to release on 28, October 2022.
The stream will take place on September 15, 10 PM (Indian Standard Time), Thursday. The stream will likely feature more information regarding MWII as well as Warzone, which is due for a major revamp. This is a particularly exciting period for COD fans as they get to see what IW has in store for them this October and all the new changes they can expect from Warzone 2.
It will also be interesting to see whether the publisher decides to share more information regarding Call of Duty Warzone for Mobile, which had been announced earlier this year.
Also Read: PlayStation Not Happy with Xbox's Call of Duty Offer, Calls it "Inadequate on Many Levels"
Call of Duty Next to Feature MWII and Other Major COD Titles Coming Up
Save the date 📅 #CODNext / Sept 15th / 9:30AM PT

💚 this tweet to set a reminder and stay tuned for #MWII intel. pic.twitter.com/pnYSlOd5GY

— Call of Duty (@CallofDuty) September 7, 2022
Modern Warfare II is one of the most highly-anticipated releases in the series and has fans waiting on pins and needles. The campaign continues the story from where the 2018 game left, with Cpt Price now reunited with familiar faces such as Simon "Ghost" Riley and John "Soap" Mactavish to form the infamous Task Force 141.
The campaign seems to have received a ton of attention from Infinity Ward and judging from the leaks, it appears the single-player mode will contain new gameplay elements such as car hijacking and third-person driving, a first for the franchise.
While the multiplayer is really where Call of Duty seems to thrive, the single-player campaign has received much love from the fans as well. Infinity Ward have showcased time and time again their ability to tell compelling, somewhat grounded, stories featuring Hollywood-scale action set-pieces and captivating characters.
While it is a tall order for the franchise to live up the previous "Modern Warfare 2", it would appear that the new sequel has a lot going for it, so far.