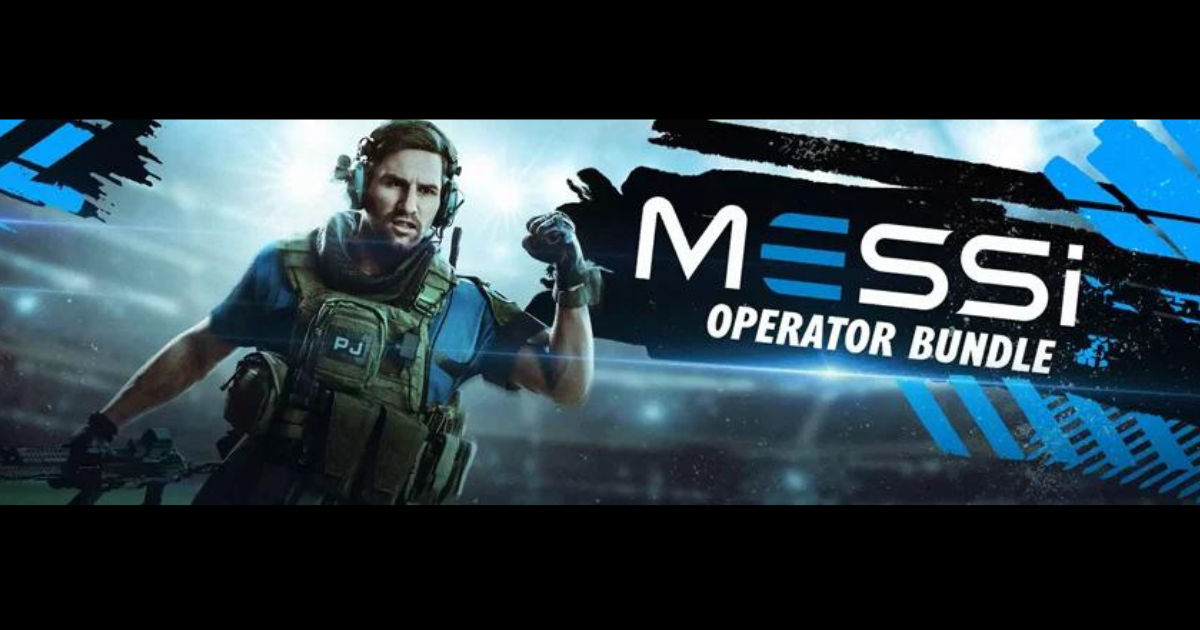 Activision has been ramping up its crossover game with each new season and it looks like the latest major personality to make their way to Call of Duty is none other than multiple-time Ballon d'Or Winner and all-around legend, Lionel Messi. The Messi Operator Bundle is now available for purchase in the in-game store, where users can now purchase it using COD points.
This is likely the last of such football crossovers as Activision has confirmed more of "Modern Warfare FC" bundles that saw Paul Pogba and Neymar make their way into the game. Thus, it is likely you can expect more of football's most popular heroes to be making their way into Call of Duty Warzone, DMZ, and MWII. The Qatar World Cup is in full swing as Leo Messi's squad attempts to fight their way out of the Group Stage following a hotly-contested victory over Mexico.
Football fever is taking over in a big way, which might just drive a bunch of football fans to try out Call of Duty Warzone 2.0 this season, only if to just shoot their way through Warzone as their favorite Argentian forward.
Also Read: Lionel Messi, Neymar and Paul Pogba Coming to Call of Duty Mobile, Warzone 2 and Modern Warfare 2, Skins Revealed
Leo Messi, Paul Pobga, and Neymar Operator Bundles are Now Available for Purchase in Call of Duty Warzone 2.0
Dribble your way to victory ⚽️ 🔥

Run the field with the Messi Operator Bundle, now available in Call of Duty #Warzone2 and #ModernWarfare2 pic.twitter.com/psB4mVFL9k

— Call of Duty (@CallofDuty) November 29, 2022
The Messi Operator Bundle, available for purchase for 2400 COD Points, includes:
Messi Skin
Atomic Flea – Vaznek-9K Blueprint
Blue Thunder – FSS Hurricane Blueprint
Messi Finishing Move – No Firearms Needed
Light Tank Skin – The Treble
The Fleak 10 – Charm
Sticker – Battle Messi
Emblem – Target Acquired
At this point, Activision is slowly making its way up to Fortnite levels of crossovers, and given time, they'll likely get there. As of now, their Microsoft/Xbox merger seems like it might be running into some resistance, but with the massive backing of Microsoft's resources – these crossovers are only about to get bigger.
The merger is currently being scrutinized by regulatory bodies across the world with some regions having okayed the acquisition. There are some holdouts at the moment with UK's CMA putting the deal under the microscope and evaluating whether the acquisition will foreclose competition with regards to rival manufacturers Sony and Nintendo.
Call of Duty is clearly one of Activision's crown jewels right alongside King's Candy Crush. While Candy Crush will undoubtedly help Microsoft's presence on mobile and hasn't exactly gotten much scrutiny, rival console manufacturer Sony feels under threat by the acquisition of Call of Duty.
It will be interesting to see how and if the deal finally goes through and what the future of franchises like COD will look like after Xbox assumes control. It is likely that there will be major changes to company culture across all studios such as Infinity Ward, Treyarch, and Sledgehammer Games. Activision's track record when it comes to instances of sexual misconduct and workplace safety concerns doesn't exactly inspire confidence but the community hopes the Xbox acquisition helps clear that air.