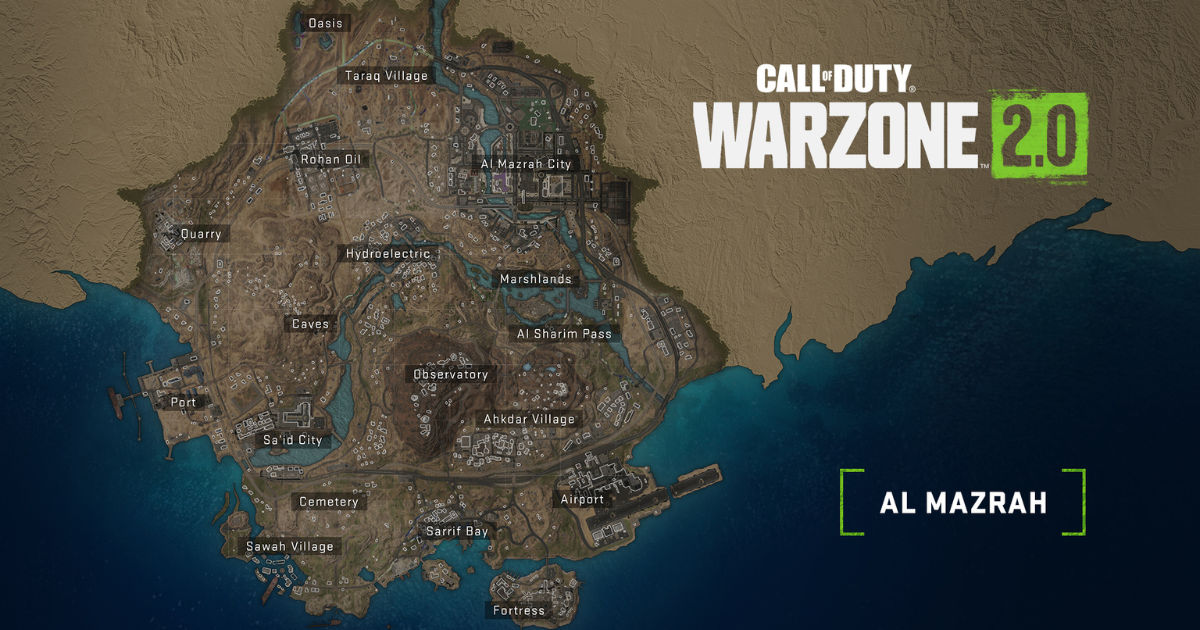 Last night's Call of Duty Next featured a whole host of new details, the most significant of which is Warzone 2.0, featuring a brand-new map, Al Mazrah, a metropolitan area and rural outskirts within the Republic of Adal. This sequel to Warzone is set to arrive on November 16, as part of Modern Warfare II's Season One.
The new, free-to-play offering by Activision leverages technology from Modern Warfare II and introduces a host of new innovations. Just as with maps from Warzone, parts of the new map, Al Mazrah and its points of interest will be featured in various Multiplayer modes, including – 4-player special ops, 6v6 squad battles, Ground War operations, and of course, Battle Royale.
The map seems to feature dozens of interesting points of interest with varied topography, such as Oasis, Rohan Oil, and the Quarry.
Also Read: Call of Duty Modern Warfare 2 PC System Requirements Revealed
Call of Duty Warzone 2.0 Launches on November 16, as Part of MWII Season One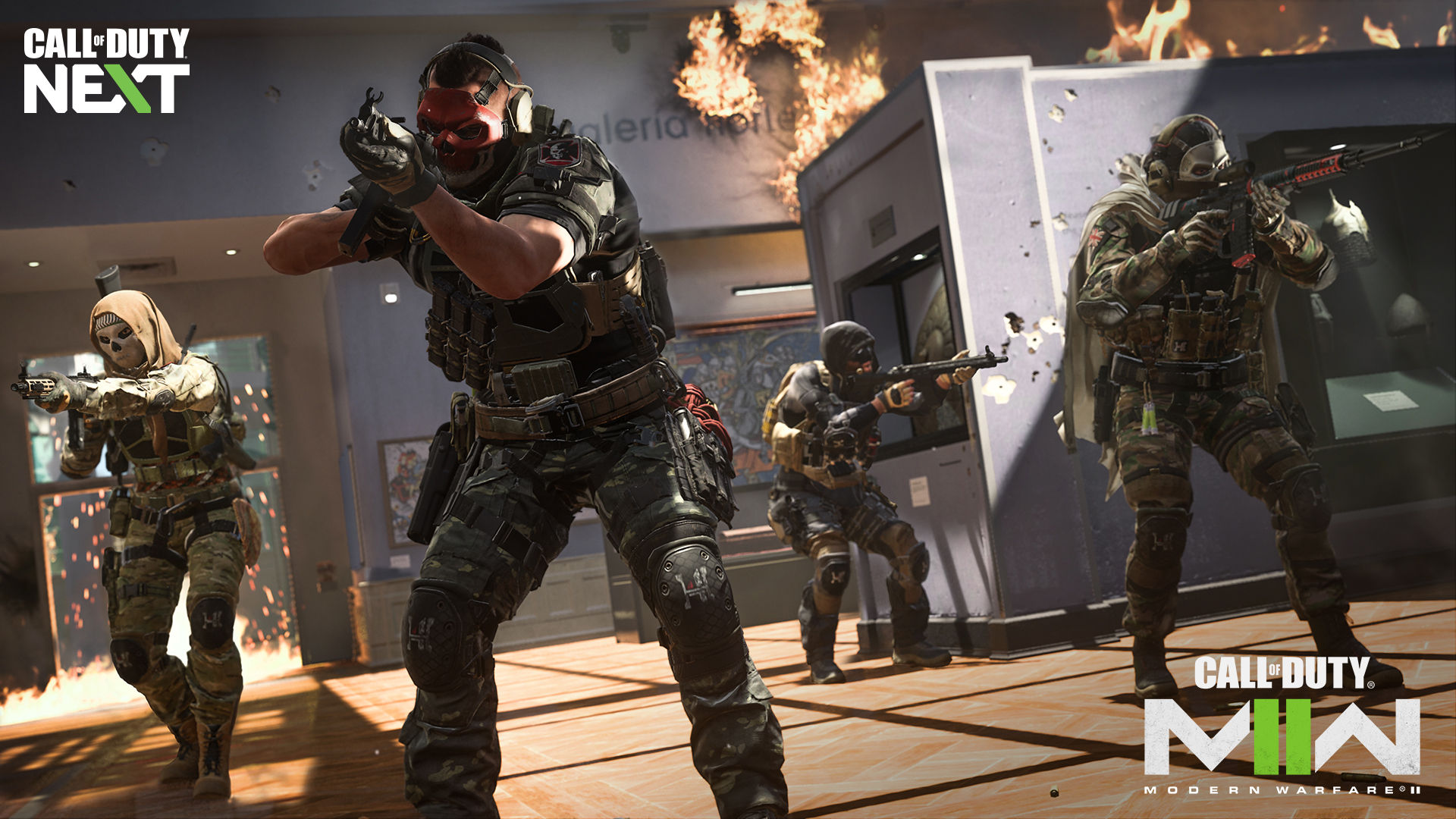 In addition Warzone 2.0, Infinity Ward is attempting to create the deepest, most innovative Multiplayer experience yet with Call of Duty Modern Warfare II. One of the most important focal points in development for the game's multiplayer is emergent gameplay – which blends design and technology share across titles.
Some of these new innovations include Swimming and Aquatic Combat, which makes a welcome return to multiplayer. Players can tactically use water bodies across several maps to flank enemies, retreat, or sneak up on unsuspecting players. Additionally, players can now use new traversal mechanics such as Slide or Dive to the floor (depending on running speed).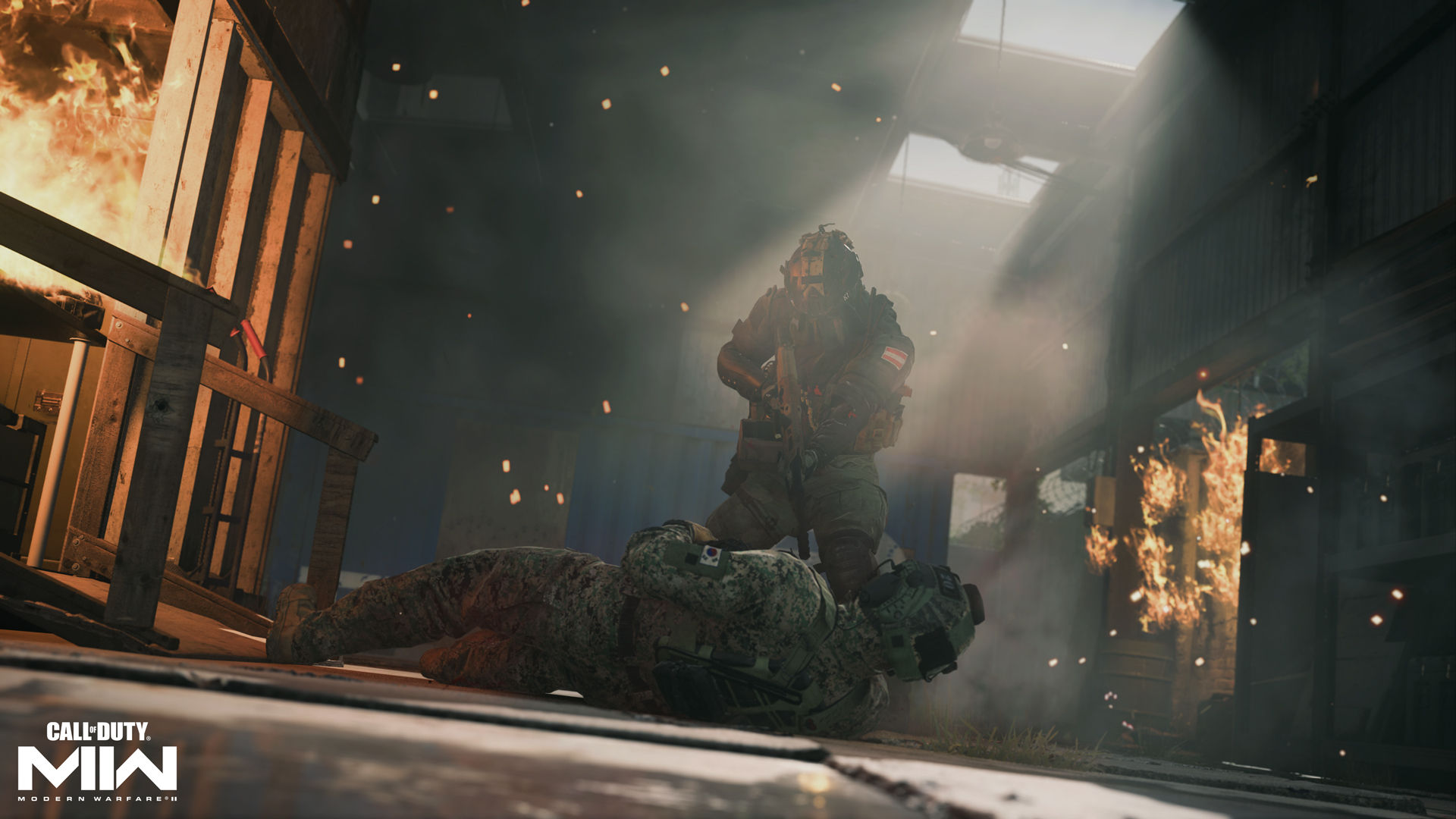 Players can now Dive when going from a Tactical Sprint into a Crouch, which allows players to make a faster move and hopefully avoid gunfire. New mechanics such as the Ledge Hang will allow players to keep themselves away from danger while still having a tactical view of combat.
However, perhaps the biggest addition to multiplayer is a new third-person perspective, which will be available in defined Playlists. In this mode, the camera is set a few feet back over the right shoulder of your Operator. This allows you more perspective on your overall surroundings, in exchange for less depth of field in front of you.