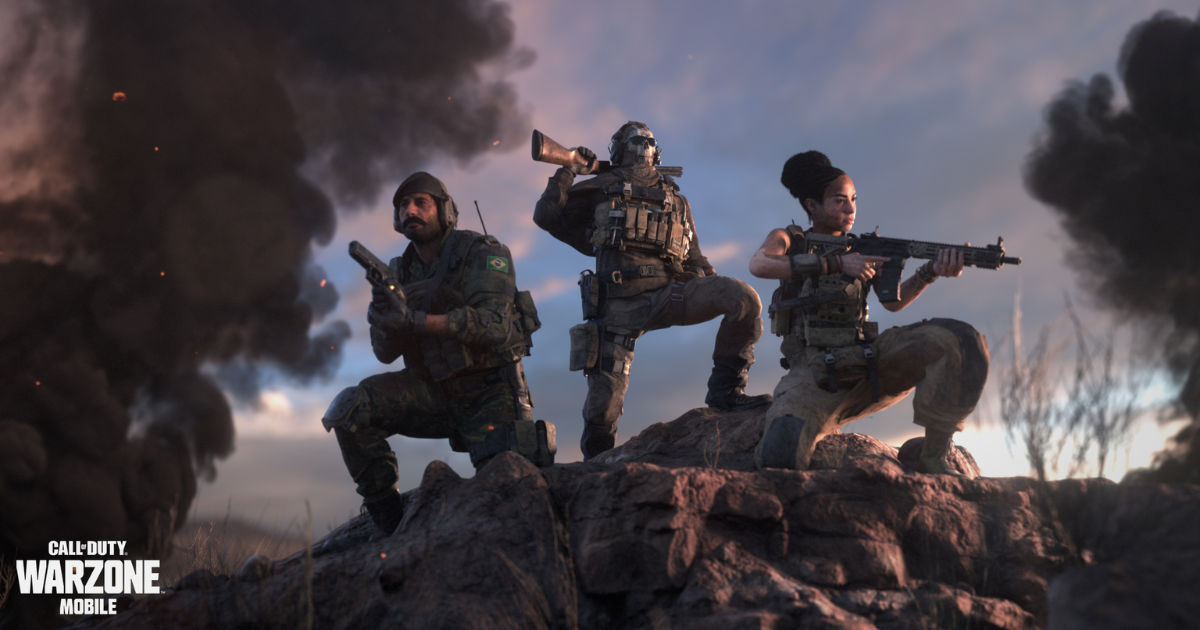 Call of Duty Warzone has the mobile gaming community massively excited and in a recent preview event, Activision showed off the game's multiplayer offerings. The game will include Domination and Team Deathmatch modes as well as maps fans of Modern Warfare II and Warzone are going to be familiar with, such as TV Station.
Call of Duty Warzone Mobile will offer these modes outside of the 120-player battle royale, which will form the core of the game. This provides an excellent way for players to spend time outside of the battle royale. Each match in the BR mode can take upwards of 20-25 minutes, so if players are looking to get some additional XP and play a succession of quick games, Multiplayer might be the mode for them.
The game is being co-developed by several studios, including Activision Shanghai, Beenox, Solid State Studios, and Digital Legends. The game is being prepped for release in 2023, but there will likely be a beta test period in select regions across the world, which might also include India.
Also Read: Call of Duty Warzone Mobile Becomes Fastest Mobile Game from Activision Blizzard to Get 15 Million Pre-Registration
Call of Duty Warzone Mobile Will Allow Cross-Progression with Warzone on PC/Console
One of the ways Warzone Mobile will be made far more appealing to console/PC players is that they will be able to carry over Weapon XP and Level XP across several devices.
"Leveraging new unified technology across Call of Duty: Modern Warfare II, Call of Duty: Warzone 2.0 and Call of Duty: Warzone Mobile," reads the Activision blog. "Players can share many social features (like friends and chat channels) and cross-progression enabling a shared Battle Pass and more for a connected Call of Duty experience."
The game will include mobile-specific events, playlists, and content as well as deep control customization options for players. Pre-registration is now open for Call of Duty Warzone Mobile for Android players. The game is still scheduled to come out in 2023.
Features and details:
Mobile Players, Welcome to Verdansk! At launch players will drop into the legendary Verdansk map on mobile for the very first time. The map will be familiar to fans of Warzone and include fan-favorite locations such as Dam, TV Station, Stadium, Downtown, and Train Station.
Roll Up and Take Off: Take the fight to your enemies on the ground or in the skies with a variety of land-based vehicles and aircraft.
Buy Stations Confirmed: Gather Cash and spend it at Buy Stations scattered across the map, enhancing your armaments with Field Upgrades, Killstreaks, and more.
Second Chance, The Gulag! Face off in a 1v1 winner-takes-all gunfight and earn a second chance at survival! If you're eliminated in Verdansk, take down a foe in the Gulag; win and redeploy back into the match.