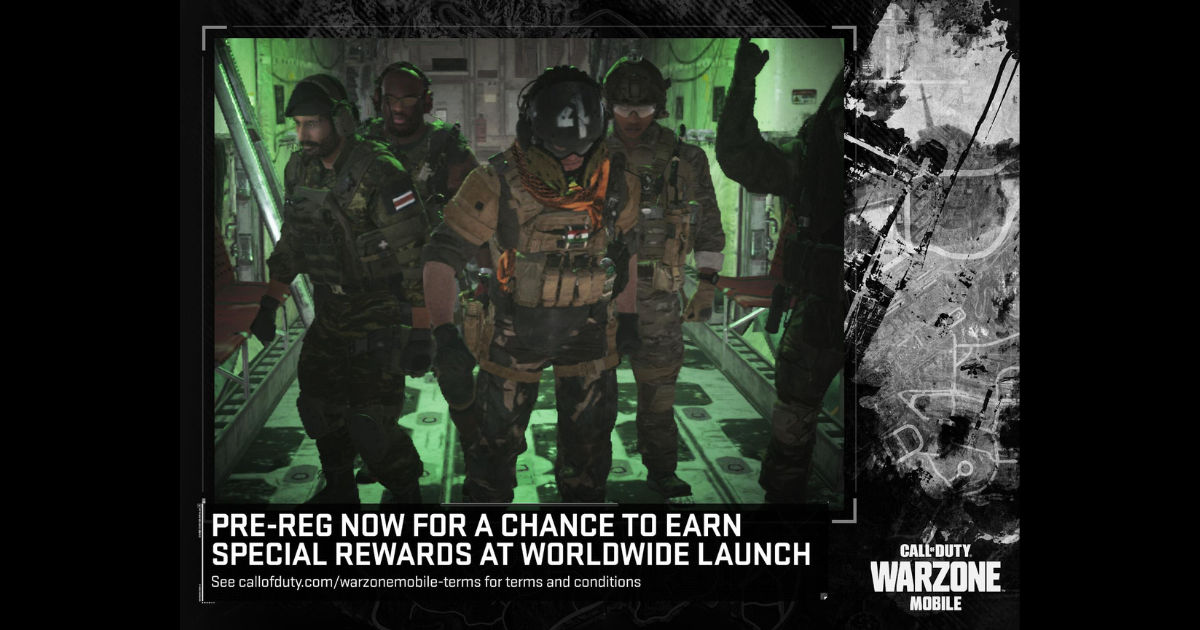 Looks like Call of Duty Warzone Mobile might have arrived earlier than scheduled as users in Australia report the game as being available for download on the Google Play Store. The game's launch seems imminent as reports on social media have indicated that the game is being prepped for a global launch on November 30.
Call of Duty Warzone Mobile is one of the most hotly-anticipated mobile games of the year and is poised to shake things up in a massive way. The game is being built as an extension of the Warzone experience on PC and Console and offers mobile gamers the essential Call of Duty experience, bells and whistles withstanding.
Warzone Mobile, for the first time in the series' history, will allow cross-progression not just across PC and Console, but also mobile. This means that players will be able to carry over their progress from the PC/Console version to Mobile and vice versa. This lends an incredible level of credibility to Call of Duty Warzone Mobile and will likely be a major factor in driving players to the game.
Also Read: Call of Duty Warzone Mobile Gameplay, Multiplayer Features Officially Revealed
Call of Duty Warzone Reportedly Set to Launch Today, November 30
Warzone Mobile is now available to download#warzonemobile pic.twitter.com/oPD0kb309x

— Warzone Mobile™ (@PlayWZM) November 29, 2022
Even though the game is currently available for download in select regions such as Australia, servers for Warzone Mobile are being prepped for launch today. The servers, according to the in-game pop-up, are expected to give live on November 30, 10:30 PM (Indian Standard Time).
Indian gamers are waiting with bated breath to see what the folks over at Activision have cooked up in Call of Duty Warzone Mobile and whether it stands on its own two feet as a standalone experience. The game, in addition to the expansive Warzone battle royale mode, also comes packed with a ton of Multiplayer offerings such as Team Deathmatch and Domination, featuring iconic maps from the series.
Curiously, there hasn't been much talk regarding the DMZ mode, which is currently in the beta phase on PC/Console. The mode has been received rather well so far, although fans collectively think that there is scope for improvement. Perhaps the DMZ mode will eventually be folded into the mobile version of the game at a future date.
Activision is currently riding a gargantuan wave of success on the back of the incredibly successful launch of Call of Duty Modern Warfare II. The game is now the fastest-selling COD in the history of the franchise. This marks a return to form for the publisher as their last release, Vanguard, failed to generate the level of hype that was expected of the franchise. Even though the publisher and its studios are soaring, their merger with Microsoft/Xbox still has a dark cloud hanging over it.