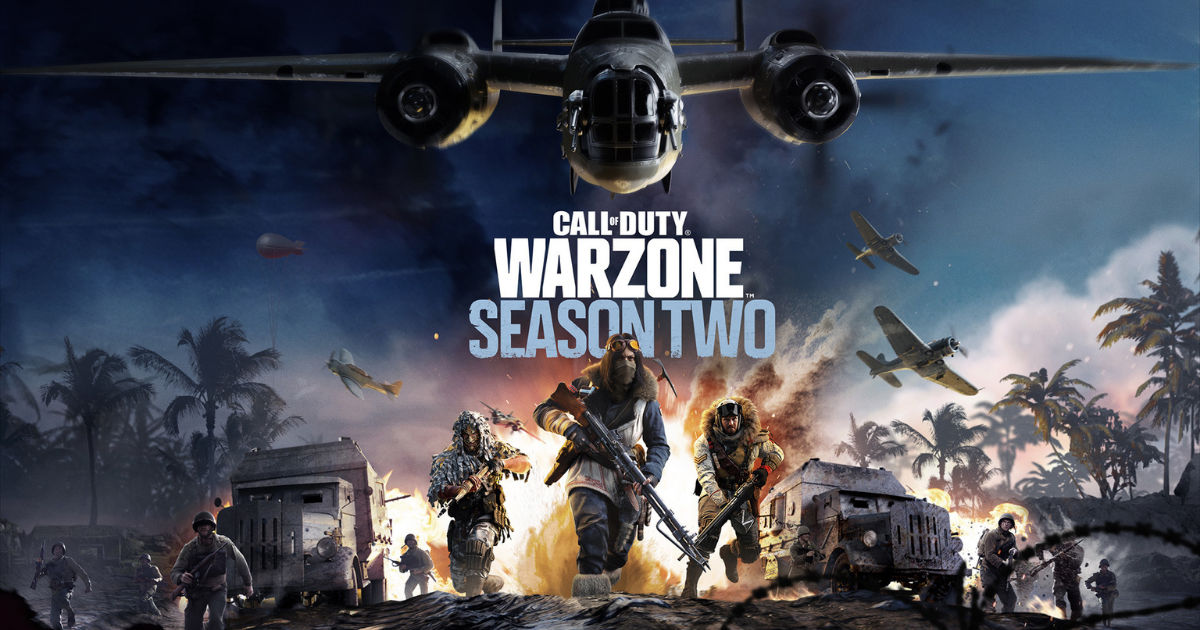 Call of Duty Warzone Pacific and Vanguard Season Two drops on February 14 and it's bringing quite a lot of new content to the game. Season Two brings Armored War Machines to the game, which has the potential to shake things up in a big way for players.
For Call of Duty Vanguard, the update will be available to download on February 10, 10:30 PM (Indian Standard Time) and February 14, 10:30 PM for Warzone Pacific. Season Two itself can be played then on February 14, after both updates go live.
Once the updates have been downloaded, players can enjoy Double XP opportunities to celebrate the launch of the new season. Season Two of Call of Duty Warzone Pacific and Vanguard includes plenty of various fixes, QoL updates, and new features.
Also Read: Infinity Ward Confirms New Call of Duty Game in the Works, Likely to be Modern Warfare Sequel
Call of Duty Vanguard and Warzone Pacific Season Two Details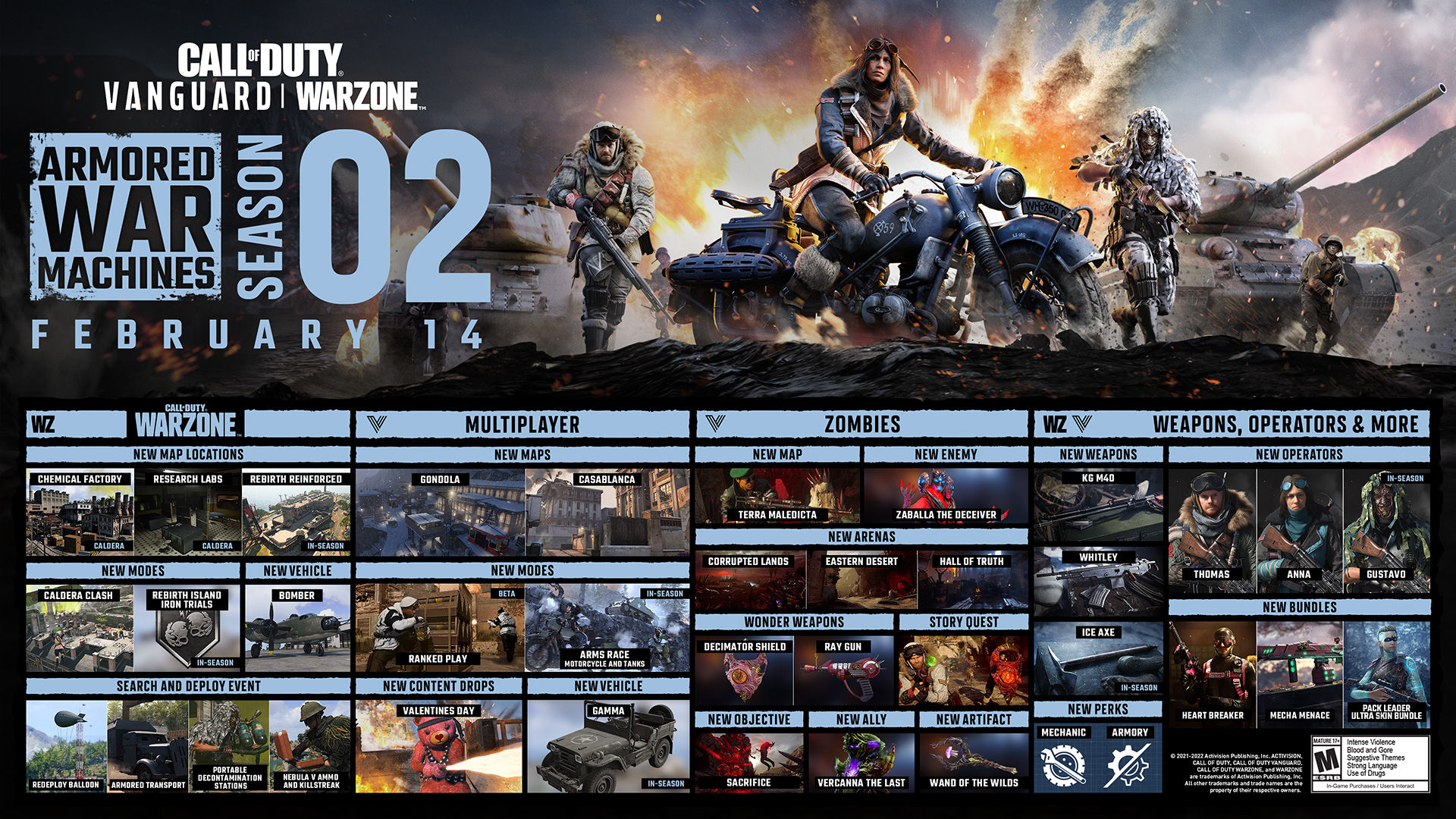 Warzone Pacific
New Features
Nebula V Ammo and Bombs:
Nebula V is meant for larger-scale armaments but can be used for small-arms ammunition and bombs, both found in extremely small quantities around Caldera.
Portal Decontamination Stations (PDS)
The Portable Decontamination Station, new Field Equipment in Caldera, is a portable device that filtrates air for several seconds, protecting anyone inside from the Circle Collapses or Nebula V gas.
Armored Transport Trucks:
These unstoppable steel behemoths remotely roll on a set looping path, attacking those within its immediate vicinity with its two machine-gun turrets. Operators also need to avoid the mines it drops behind it, as well as the aerial support it calls in should it drop to low health.
New Chemical Favory and Underground Weapon Research Labs, Armored Transport:
Fresh points of interest in Caldera are here to shake up those rotations. Axis soldiers patrol these new areas and are found around the island in vehicles, defeat them for powerful rewards.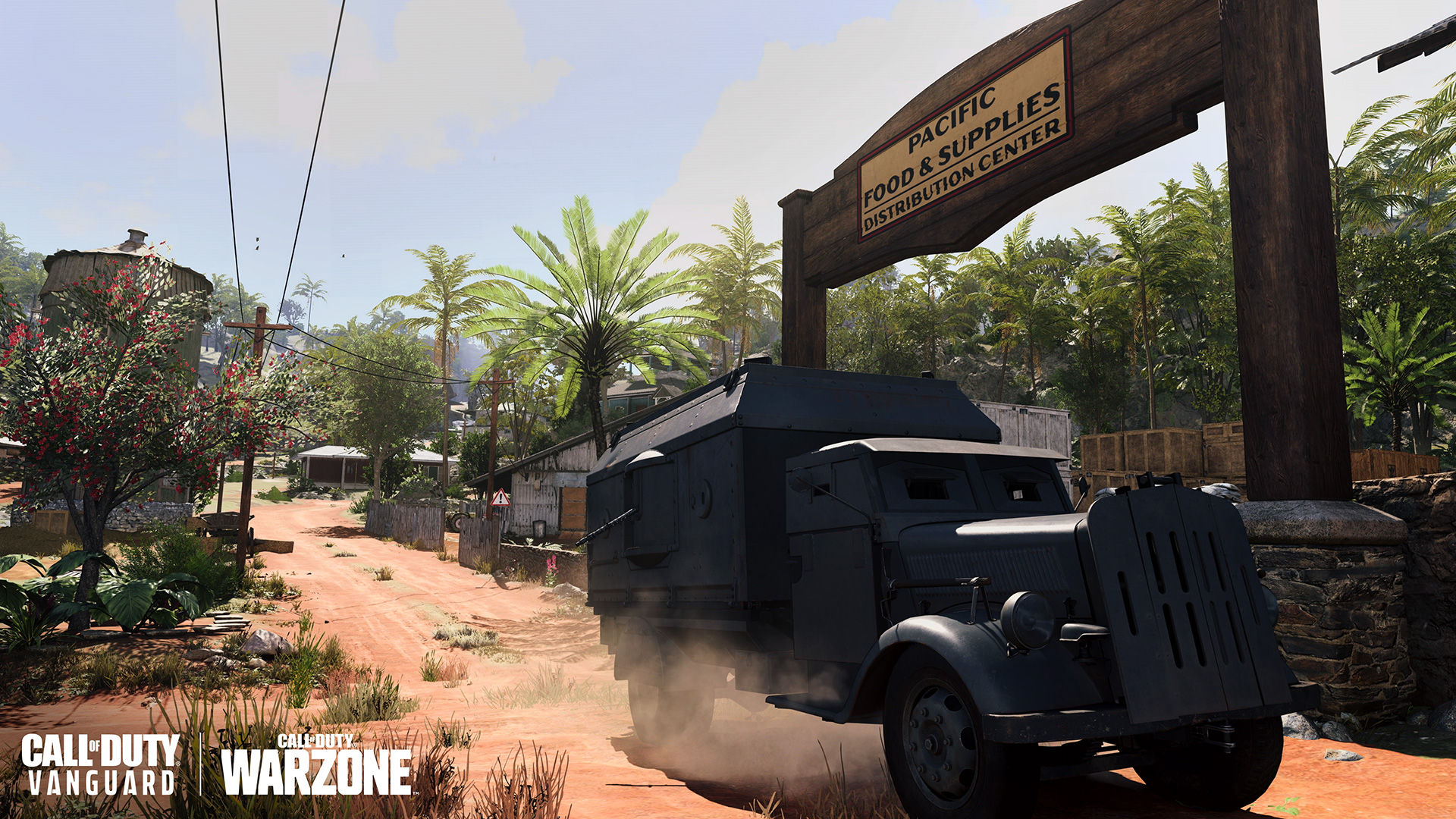 New Modes
Caldera Clash
Developed by High Moon Studios, Caldera Clash pits two teams of up to 48 Operators (divided into Quads) in a Deathmatch with wild events and power-ups.
Rebirth Iron Trials

The Rebirth Iron Trials is a Batlte Royale variant, custom-made for highly competitive players. The mode will feature its own set of weaponry from Call of Duty Black Ops Cold War and numerous rule changes to increase TTK.
Call of Duty Vanguard Multiplayer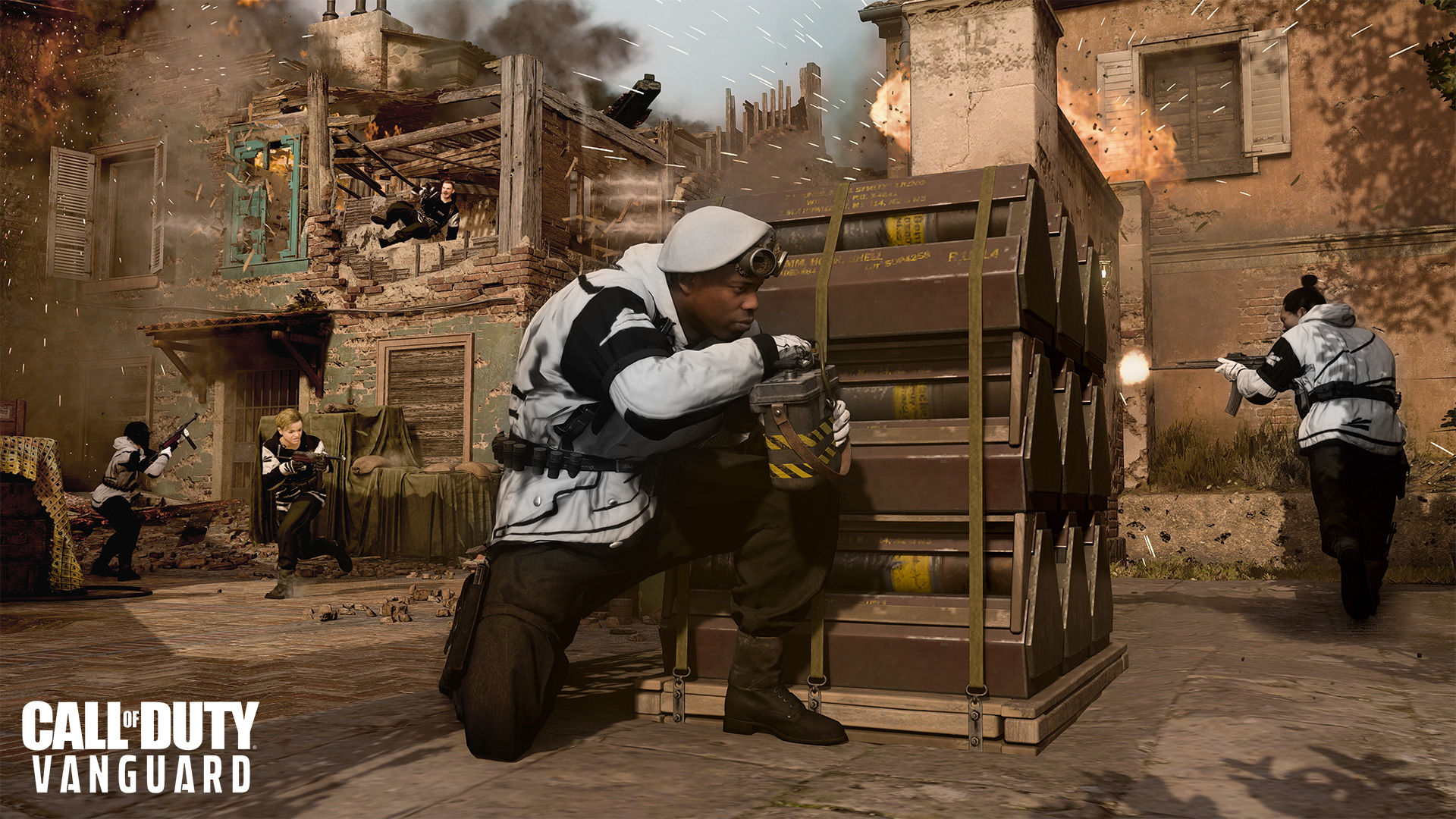 Ranked Play
As the Call of Duty League's Kickoff Classic continues its regular 2022 season schedule following an exciting Opening Weekend, Vanguard will offer a bespoke Multiplayer Ranked Play mode (launching in Beta at the start of Season Two.
It will feature league-approved rules, visible Skill Ratings, and new competitive rewards among other innovations from Treyarch and Sledgehammer Games.
New Maps:
Casablanca (Available at Launch)
Gondola (Launch)
New Perks and Killstreak – Free in Battle Pass:
Ball Turret Gunner – Killstreak
Sticky Bomb – Lethal Equipment
Armory – Perk 1
Mechanic – Perk 3
For a complete breakdown of all new content in Call of Duty Warzone Pacific and Vanguard Season Two, head on over to the official COD page linked here.