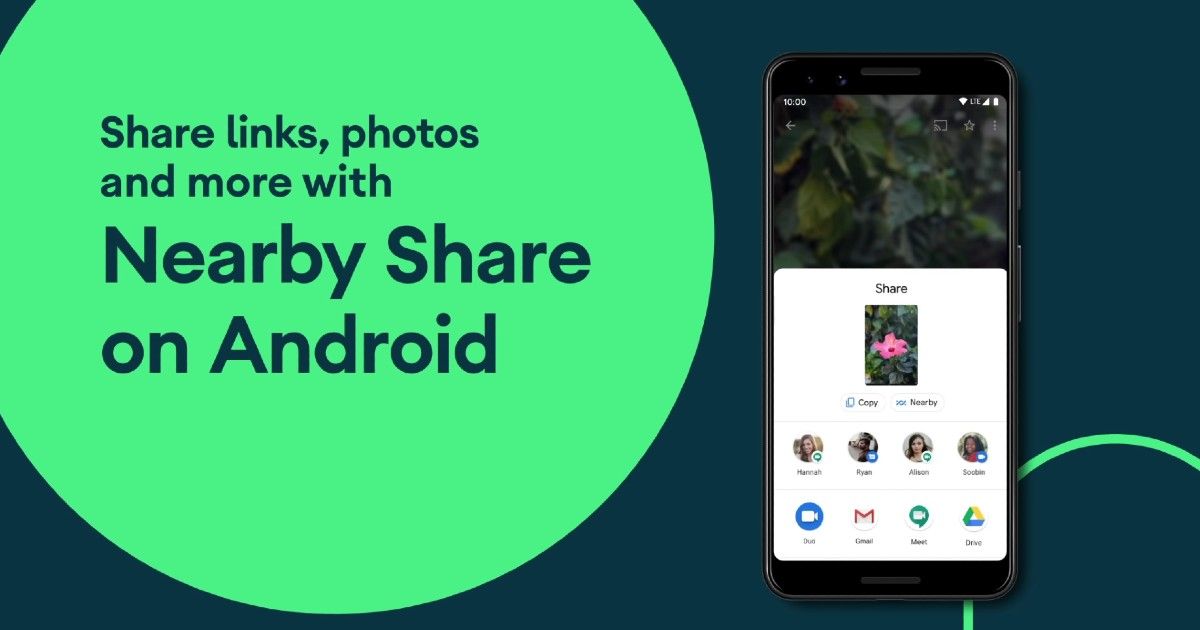 There are numerous ways to share Android apps from one smartphone to others. This also includes dedicated app sharing applications which help users to send and receive apps APK and install it on their device. It seems Google has decided to make this easier for Android users, the company has now added a new feature to Nearby Share. According to Google, this feature will allow users to send and receive apps directly with Nearby Share without downloading a third-party app. Let's have a detailed look at the newly added feature.
Just in case you don't know, the Nearby Share is a feature which allows users to share files with other users without a specific app. The feature was introduced by Google back in August 2020, and runs on Android 6.0 Marshmallow and above. Some reports also claimed that the feature is equivalent to the AirDrop feature which is available on Apple products. 
Nearby Share allows Android users to share files like photos, video, doc and more. It will also allow users to share links with devices near you. Now with the new addition users will also be able to share apps to nearby devices in no time. Here are the few steps which you can follow to share apps via Nearby Share feature. 
How to Share Apps via Nearby Share
First, you need to head to the

Play Store

app on your Android smartphone. 

Then select the

My Apps

section. 

You can see a new tab called

"Share"

beside the Library. 

Tap on the

Share

and you will get an option to send or receive apps. 

Now you need to turn on your

location services

if it's not enabled. 

If you select the send option then you will see a list of the apps

installed

on your device. 

You need to select the

app

(multiple apps can also be selected)which you want to send.

Now tap on the

green button

at the top right corner of the screen. 

You can see a search in progress for

the nearby device

. 

You can select the

device

to whom you want to send the apps. 

One the device is selected you are all

done and the

apps will be sent to the respective smartphone.