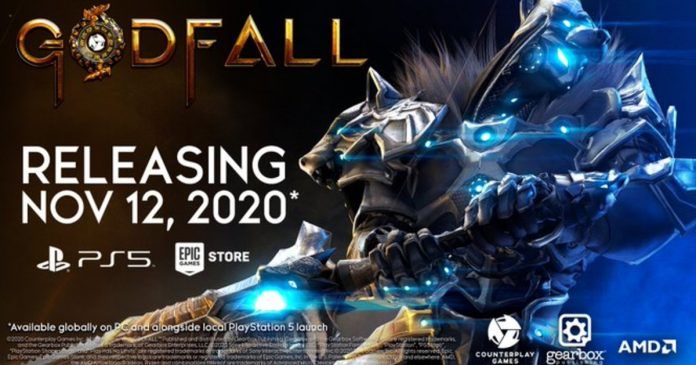 Last week Sony updated the Godfall pre-order page on PlayStation.com disclosing that the upcoming game title for PlayStation 5 will require an online connection to play the game, even when you're in the single-player mode. Sony has updated the "Online Play Required" on the website, the same label which can be seen in-game titles like Destiny, Fortnite, and PUBG. Active internet is required on such games to get access to the game features.
Godfall is not a service game, but does require an internet connection to play.

— Godfall (@PlayGodfall) October 2, 2020
According to the report, Godfall officials has shared a tweet from confirming that the new update on the page is not a mistake and players need an internet connection to play the game. The report suggests that the game comes with two modes a single-player and a drop-in-drop-out cooperative play mode, which will allow up to four players to join the gameplay. Also, you will be needing a PS Plus subscription to play the cooperative mode.
Why Godafall Demands an Internet Connection?
The game requires an active internet connection because of the gameplay style. Players complete a mission and receive loot in return like weapons and armours, but not all the time players receive desirable loot. The game offers attractive skins and weapons to make the gameplay interesting for players. There are in-game purchases where players made a payment and collect better loot. To keep the only payment method active the game requires an internet connection.
Moreover, Counterplay Games requires an active internet connection to monitor cheats and hacks during the gameplay. Internet will allow them to react and take quick action against such players who are using cheats while playing.
Godfall is going to be launched with PlayStation on November 12th and it is one of the first USD 69.99 games. For PC players the game title will be up for purchase via Epic Games Store on the same day of launch.
Thanks for reading till the end of this article. For more such informative and exclusive tech content, like our Facebook page