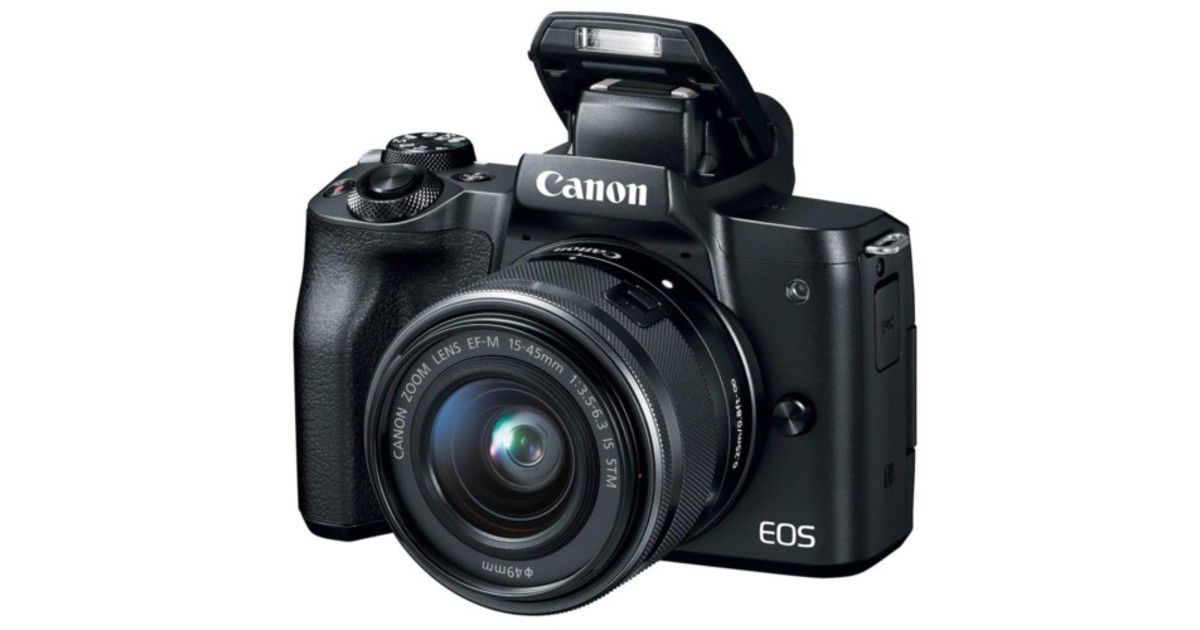 Canon EOS M50 Mark II is seemingly closer to its launch date, with reports stating that its product specifications list has been sent to camera retailers in eligible markets already. Now, a whole list of specifications for the camera has been leaked, revealing a number of key details pertaining to the next generation of Canon's mid-entry level APS-C mirrorless camera. The EOS M50 Mark II is slated to get a resolution bump with its sensor, and feature a new autofocus module as well. Furthermore, it is expected to offer better video performance, which can be key for aspiring videographers looking for a camera without splurging. However, it still appears to miss out on a few factors, and all things considered, the Canon EOS M50 Mark II is expected to present a considerable upgrade over its previous edition, the EOS M50.
Canon EOS M50 Mark II expected specifications
The Canon EOS M50 Mark II is slated to feature a 32.5-megapixel APS-C sensor now, which it borrows from its more expensive APS-C sibling, the EOS M6 Mark II. Straight out of the bat, this means higher resolution stills from the camera, which can be particularly beneficial for architecture and professional portrait photography. It also appears to benefit action photographers, with the reported spec sheet stating that the Canon EOS M50 Mark II will come with 14fps burst photography.
Other reported specifications include a new, Dual Pixel AF II autofocus module. Canon's Dual Pixel autofocus performance has been consistently rated as among the most reliable in the market, and the EOS M50 Mark II will get the second generation Dual Pixel on-sensor autofocus unit that should represent faster autofocus performance. Video performance will get an upgrade too – Canon says that users will get 4K 60p videos without a sensor crop, which is critical. However, it is not clear yet if Canon will have a time limit to the 4K video recording, so we will have to wait for the camera to launch to get that bit of detail.
Other specifications include a crisp, high resolution electronic viewfinder that may be borrowed over from the flagship EOS R6. However, the leak importantly states that the EOS M50 Mark II will not come with in-body image stabilisation, which would be a letdown for an otherwise wholesome upgrade. So far, Canon is expected to launch its new cameras by the end of this year or early 2021, which is around when we expect to see the EOS M50 Mark II in action too.