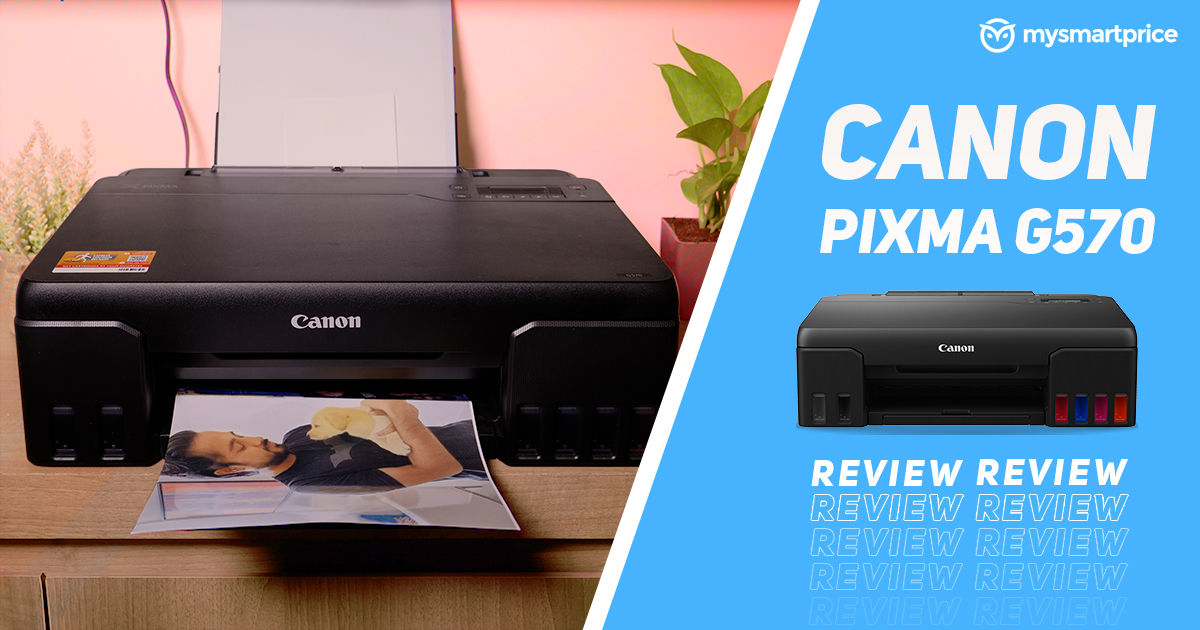 Canon PIXMA G570 is part of the latest G-series lineup from Canon. While the G670 gives you an all-inclusive package of printing, scanning and copying; the more affordable G570 model that we got to try is a printing-only solution for people looking for a high quality, high speed printer for their home/workplace. We have spent the last few weeks using the G570 and here's what you need to know before making that buying decision.
Canon PIXMA G570 Review: Build, Ports & Box Contents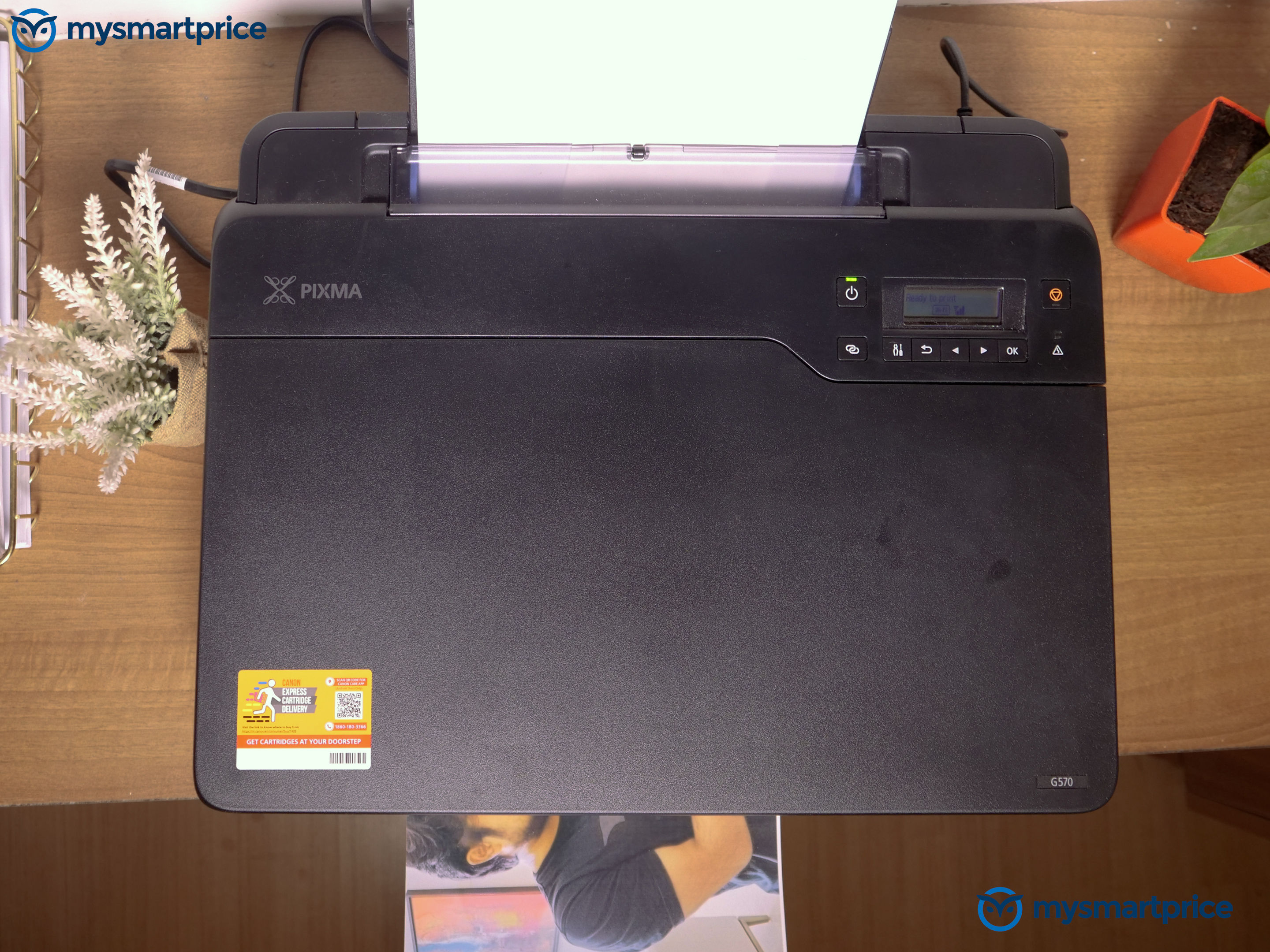 The PIXMA G570 comes nicely packed in a typical Canon white and red box. In the box we got the printer itself, a power cord, a USB cable, 2 print heads, 6 ink bottles and some documents including the instructions manual and the warranty card. Talking about warranty, this particular model comes with an on-site warranty of 1 year or 3000 pages, whichever comes first.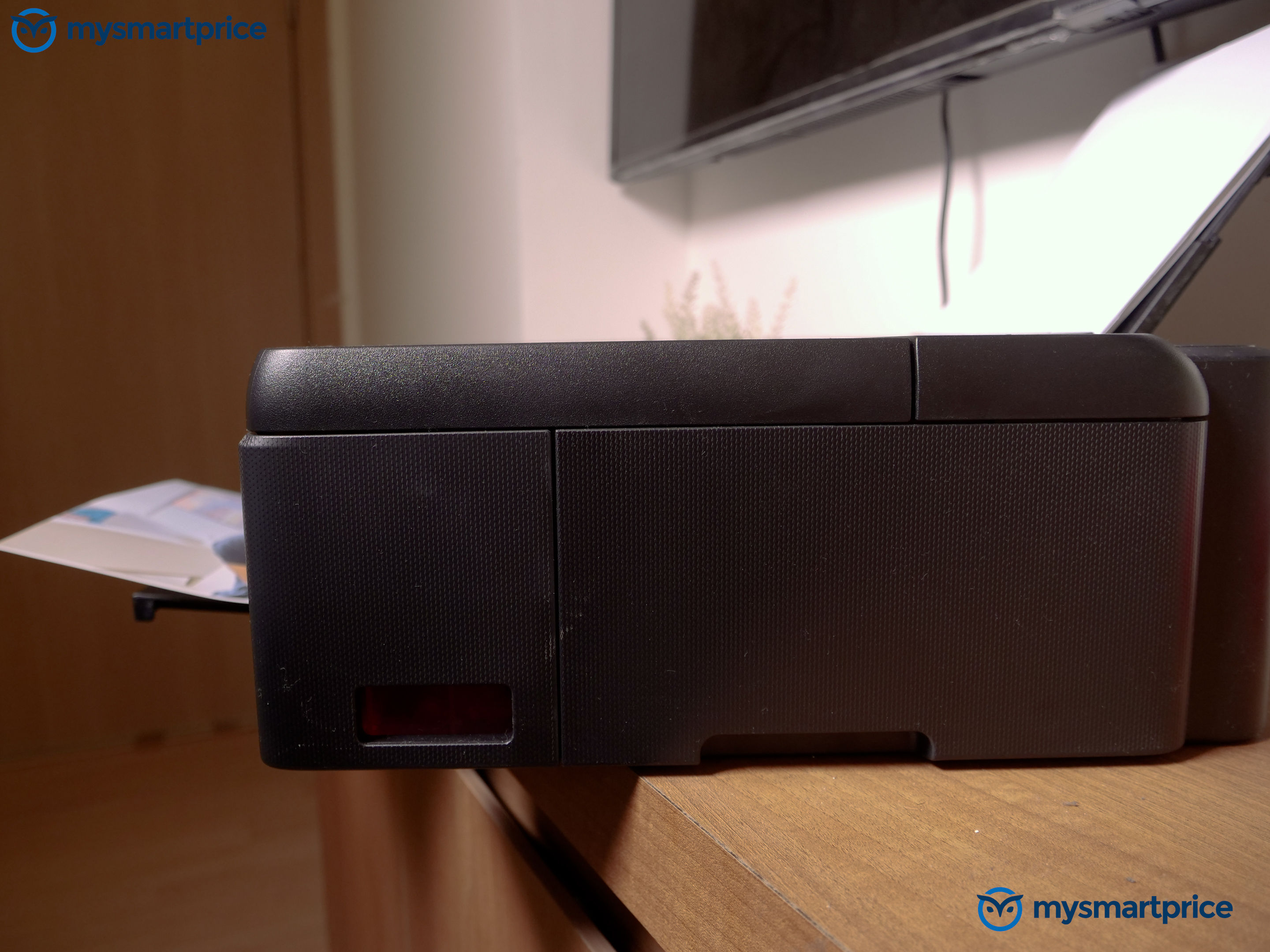 It's a standard sized printer with a base of about 17 inches by 13 inches and about 5.5 inches in height. The printer weighs just about 5Kgs and I found it quite easy to set up and move around by myself. The instructions booklet provided in the box gave clear instructions about what needed to be done to set the printer up for the first time. The 6 ink tanks are clearly labelled for what ink color goes in them and transferring the ink from the included ink bottles to the tank was surprisingly easy as well.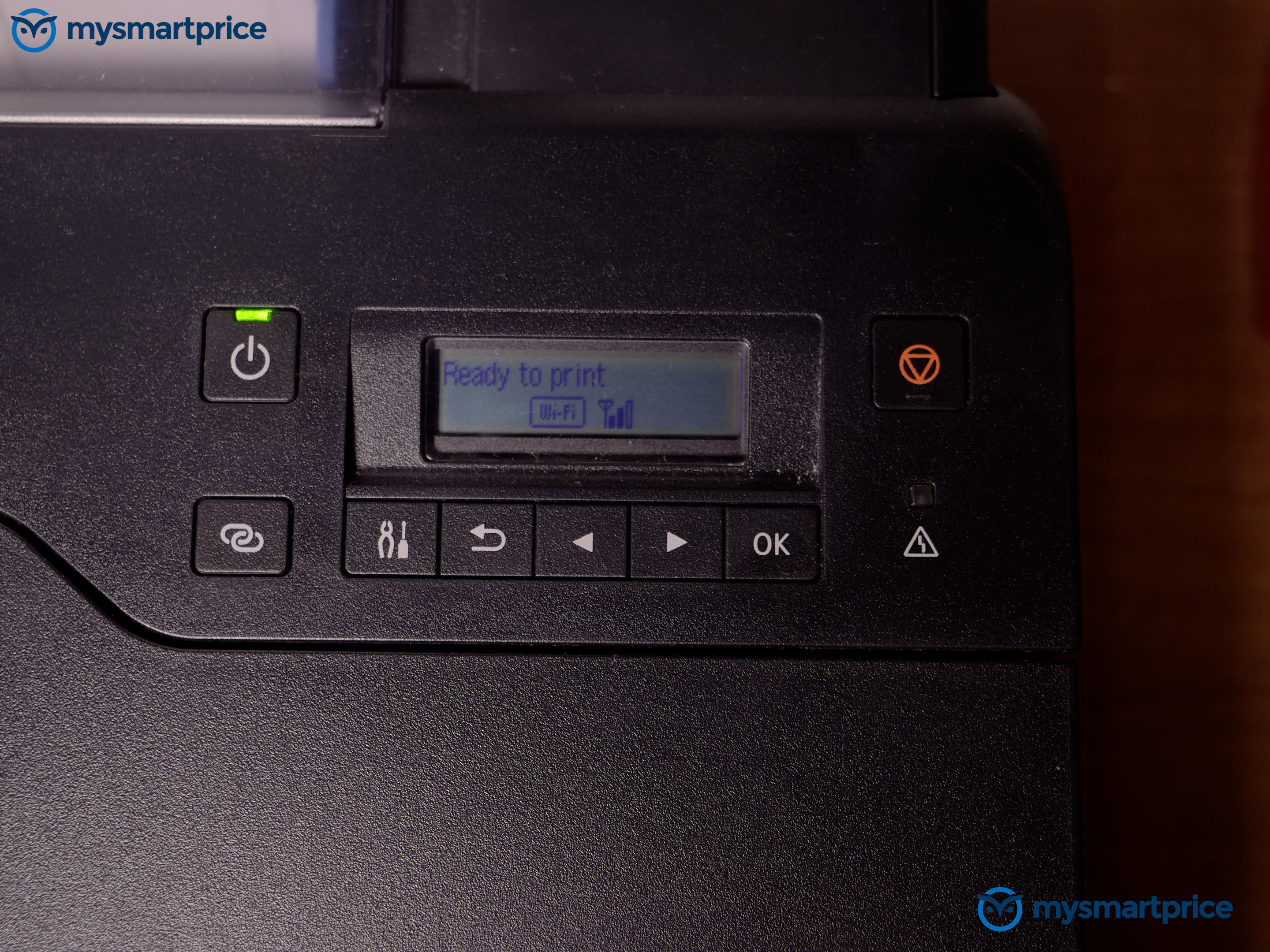 After you've set the print heads and inks in place, it takes about 15-20 minutes for the printer to calibrate itself and then you're good to go. There's a 5cm Mono LCD screen present on the top right side that displays printing status, error messages etc. You also get a button panel which lets you access some device settings from the printer itself.
Canon PIXMA G570 Review: Connectivity & App Experience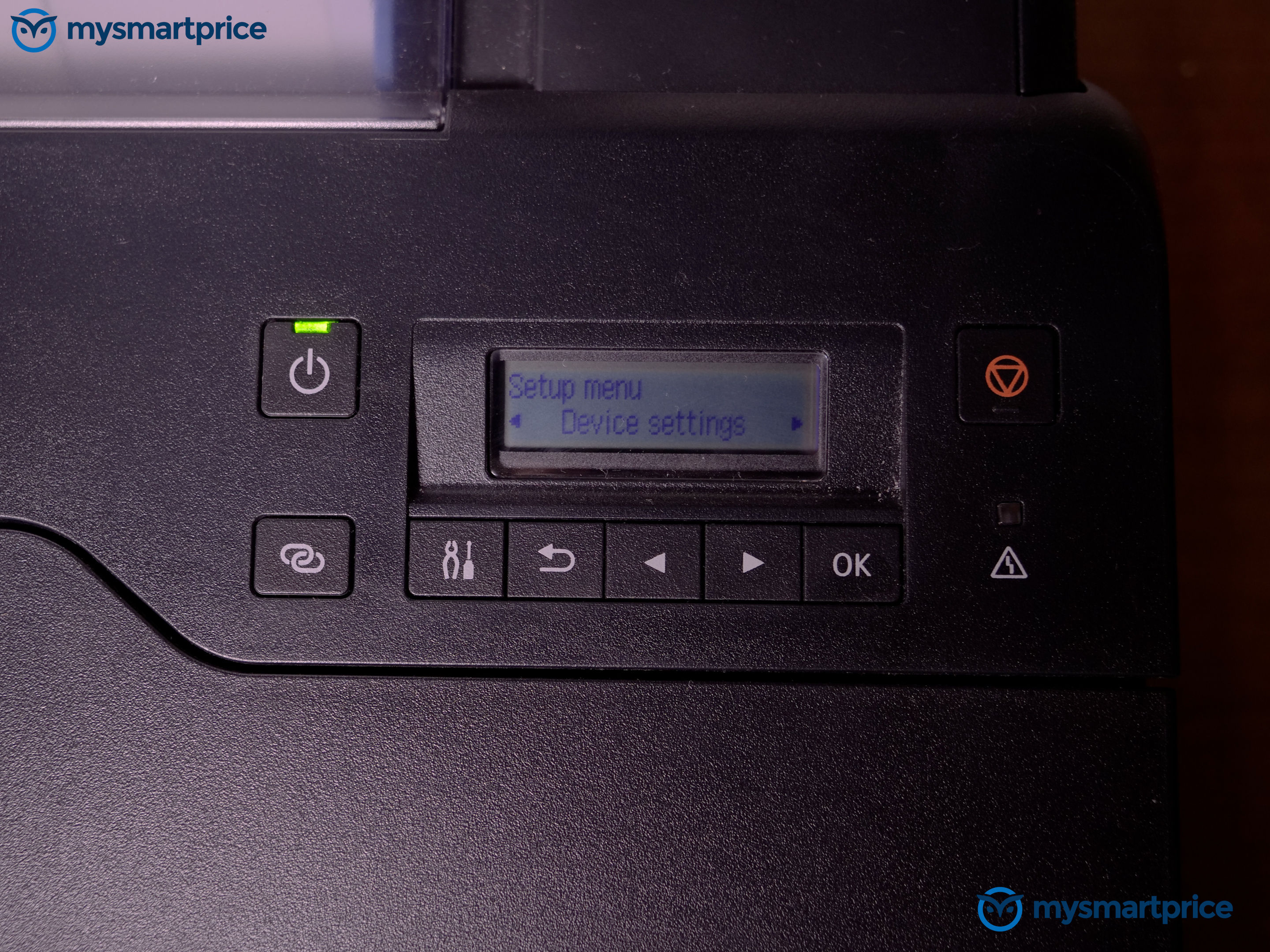 The G570 comes with all the connectivity features of a modern printer. You can use the included USB cable to connect it to your laptop/PCs directly, or you can use the wireless connectivity features to access the printer from your smartphone directly. This happens via the Canon Print SELPHY app which you can download from app stores. The app itself doesn't feel too refined though and can definitely do with a UI overhaul. Through the app, you can access the locally stored photos in your phone and/or the documents stored on your phone/cloud storage.
Furthermore, with the Canon Easy-PhotoPrint Editor app (available on iOS, Android, Windows and Mac OS), you can edit and fine tune your photos and add some filters etc, before sending them to print. Coming back to the SELPHY app, I faced some minor niggles with connectivity. I tried using the app with 2-3 smartphones in my house, and the app randomly decided that I needed to repeat the printer setup process on some phones every day.
Canon PIXMA G570 Review: Printing Specifications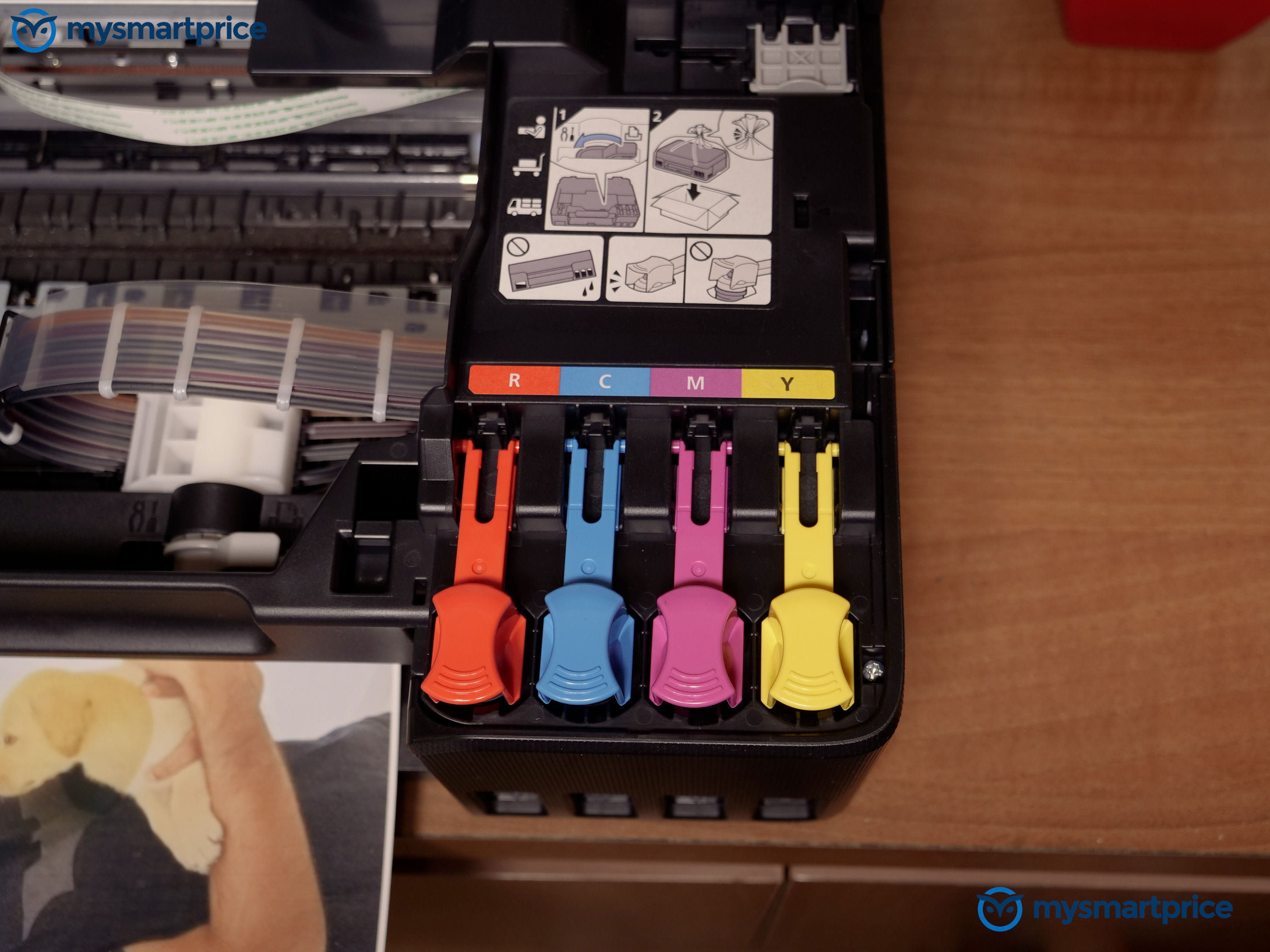 It has been some time since color printers moved on from a two-ink solution to a 4-ink solution for better color printing. With the G570, Canon has taken the next step in printer evolution as this printer comes with 6 different inks! Along with the standard Cyan, Magenta, Yellow, Black (CMYK), we now also have Gray and Red inks. This of course results in the printer being able to print vivid colored photos with better color accuracy. Plus it also helps increase the overall photo yield of the printer as this printer claims to yield about 3800 sheets of 4X6 photo prints from the included ink bottles. On the flip side, this will also mean that you'll have to spend a little extra when you're replacing these ink cartridges ofcourse.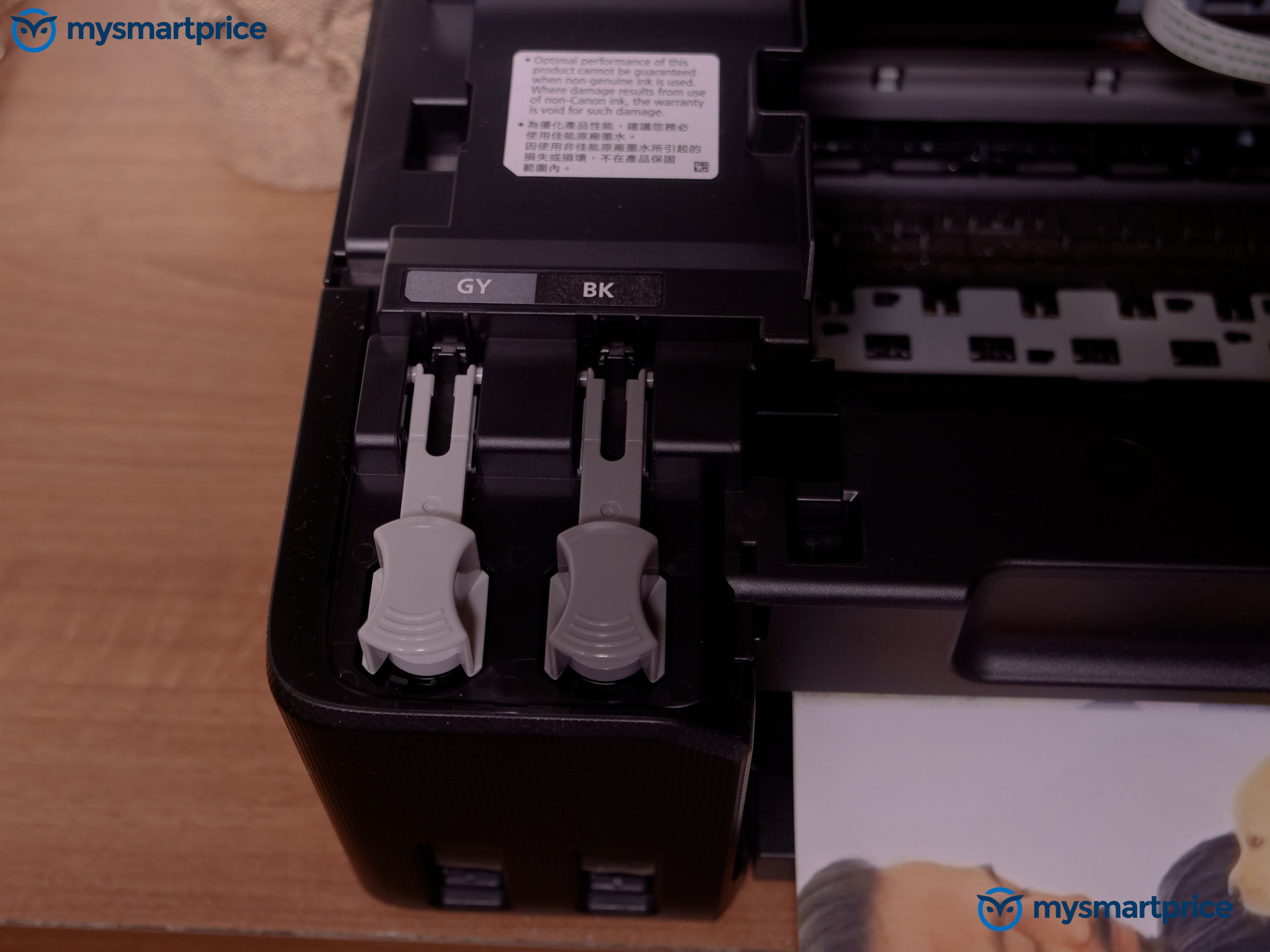 Coming to the paper sizes, the printer can handle a variety of paper sizes ranging from 4R all the way up to A4 size. For those wondering, this printer even supports banner printing of upto 1.2 meters. You can read more about the printing specifications on Canon's official product page. The printer supports printing upto 4800×1200 dpi resolution. The printing speed is declared to be 3.9ipm for both B&W and color prints. The recommended Print volume here is 50-250 prints per month and the max duty cycle is specified at 8000 pages in a month.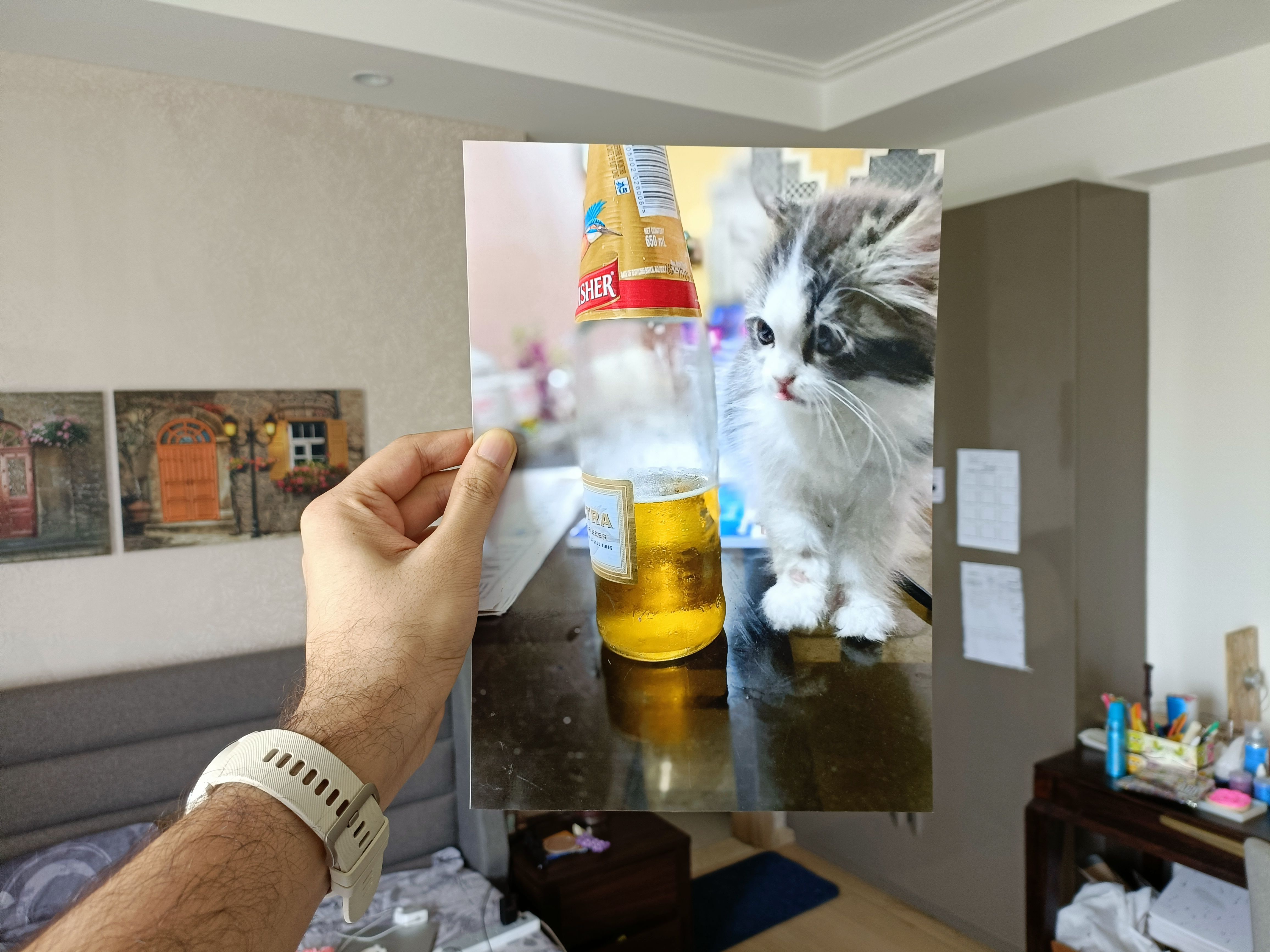 Numbers aside, the printing speed here is quite satisfactory, and the print quality too is really impressive. I used the thick, glossy paper type to print out some of the photos I clicked from my phone's camera and I was really impressed with the color depth and overall clarity that the printer was able to achieve in the print. Printing standard documents was a breeze too.
Canon PIXMA G570 Review: Pricing & Verdict
The PIXMA G570 is priced at Rs 18,789. Like I mentioned earlier, it is a printing only solution. In case you're looking for a Print, Scan and Copy solution, the PIXMA G670 does that at Rs 24,801. Note that the main advantage of these PIXMA printers is that a) they can print wirelessly over Wifi or directly from your smartphone, and b) their 6-ink solution makes them great for printing colored photos for your photo albums/ photo frames.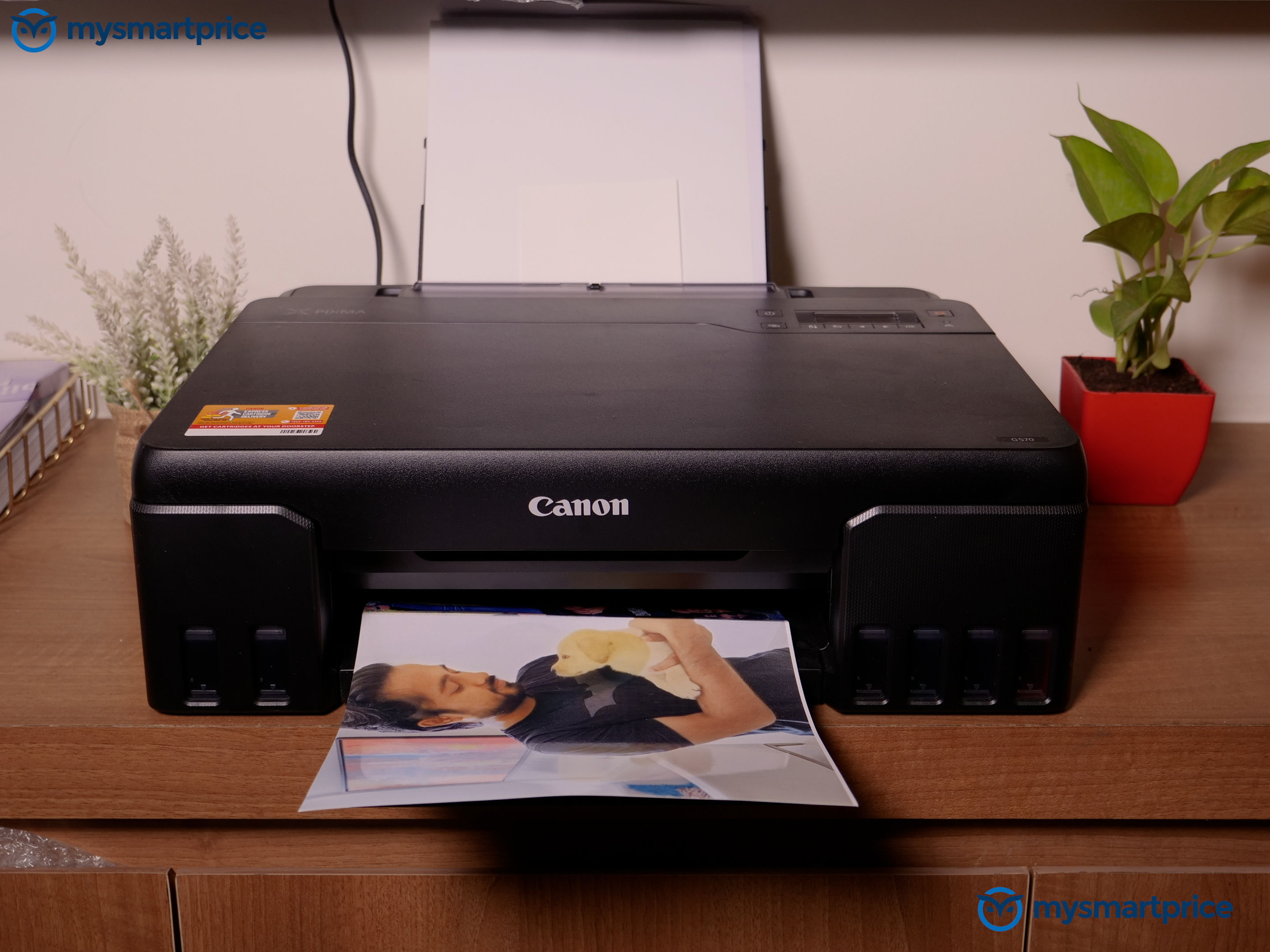 In case you're ok with a traditional wired printing option, and/or are mostly looking to print documents/regular colored pages etc, you can get some of the cheaper Canon printers around Rs 10K or even lower. That being said, for the features and convenience that the PIXMA G570 offers, you'll definitely not be disappointed.