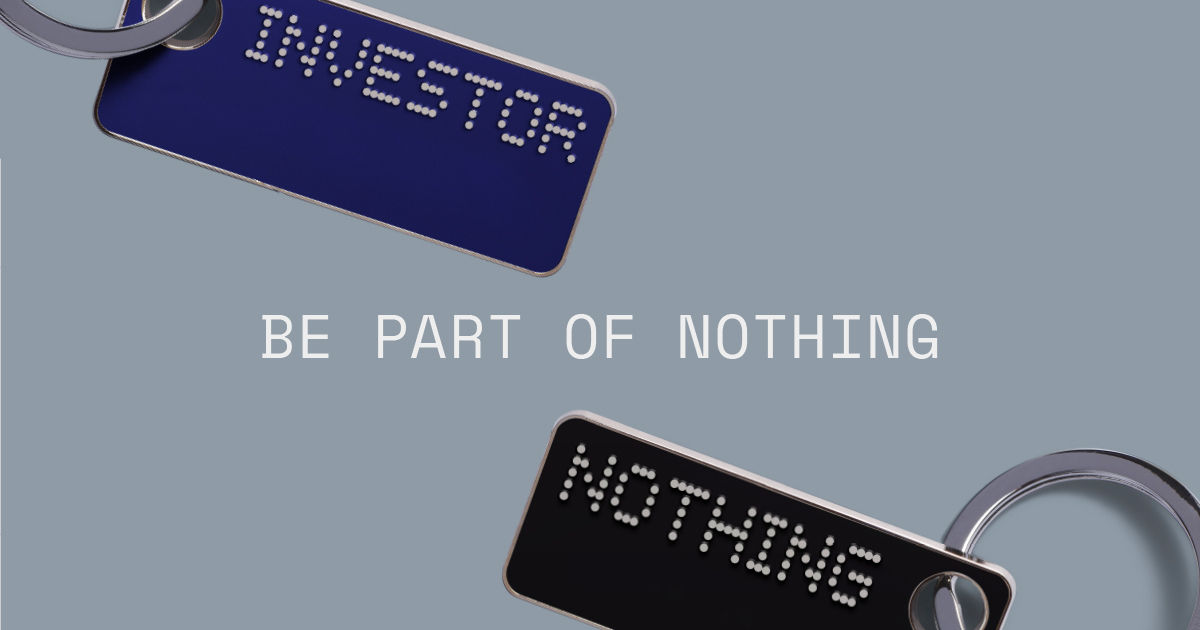 OnePlus co-founder Carl Pei's new company, Nothing, will begin its community funding project from Tuesday, March 2. "Our community funding round will go live next Tuesday morning GMT. With over $33M of registered interest from more than 22 000 people, we advise everyone to be on the lookout for our early access email as the $1.5M allocation will be available on a first-come, first-served basis," the company wrote in a post on Instagram. The company had announced the community funding program on February 16, saying it would be allocating shares worth $1.5 million to its users on a first-come-first served basis.
"We want you to create that future together with us. Not just cheering from the sidelines, but front and centre from the very start. That's why we're inviting you to invest through this community funding round and become a shareholder of Nothing at the same price as our first institutional round of financing, Series A, led by GV (formerly known as Google Ventures). $1.5 million worth of shares will be available to you on a first-come, first-serve basis," the company said on its website at the time.
Nothing's community funding program is typical of the fan-driven approach Carl Pei's last company, OnePlus, had taken in its initial days, though that never included having users buy shares in OnePlus. The public can usually invest in a company only when it goes public and does an initial public offering (IPO). With this though, the company is essentially crowdfunding a part of its coffers, and allowing its own community to benefit from a possible IPO sometime in future.
Further, submissions for this program were available through the company's website, where users were asked to submit their emails. Nothing will be sending a notification to the user a few minutes before the program goes live. The program actually runs on crowdfunding website Crowdcube, and users were required to create an account on that site, and add their credit or debit cards to buy shares.
Nothing's first products are expected soon, and the company is expected to take an ecosystem approach. It bought Android founder Andy Rubin's Essential recently, a company that had built its own operating system for smart products and was expected to launch multiple smart devices that work with each other. Pei had earlier said that the company's first products will be wireless earbuds.