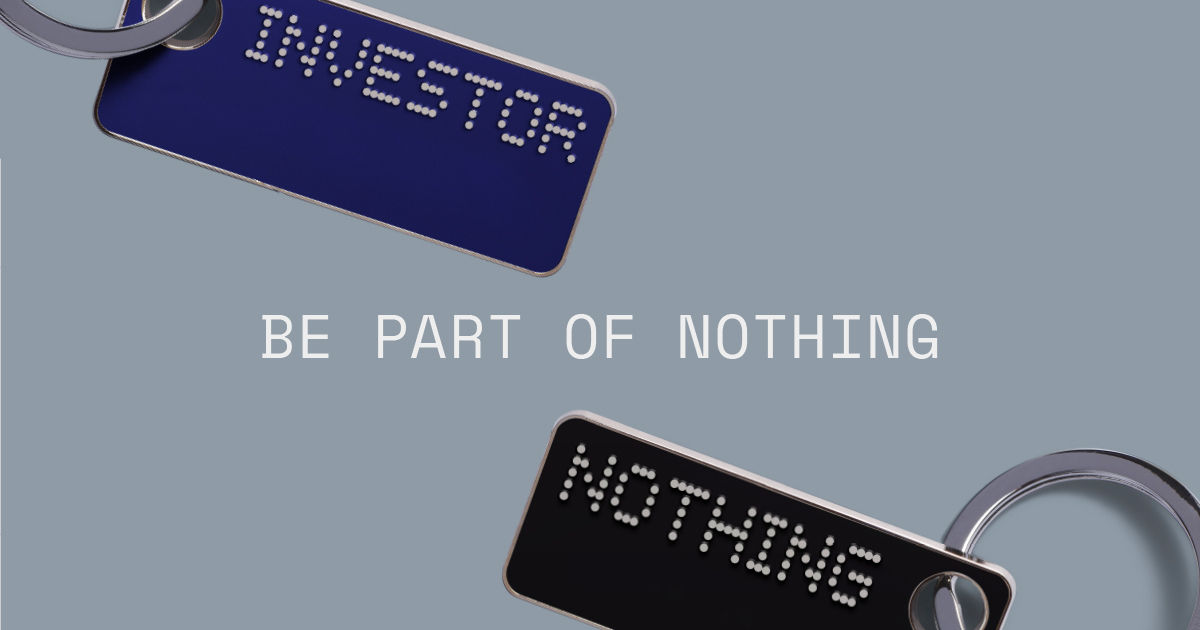 OnePlus co-founder Carl Pei's new startup, Nothing, has floated shares worth $1.5 million for a new community funding program. The shares can be bought by anybody from virtually any country, including India. They will be allocated on a first come first serve basis, the company said on its website.
"We want you to create that future together with us. Not just cheering from the sidelines, but front and center from the very start. That's why we're inviting you to invest through this community funding round and become a shareholder of Nothing at the same price as our first institutional round of financing, Series A, led by GV (formerly known as Google Ventures). $1.5 million worth of shares will be available to you on a first-come, first-serve basis," the company said on its website.
"We want our community to be part of our journey from the very start and play an active role in it." said Pei, who is CEO and Co-founder of Nothing. "As part of this process, we'll also be electing a community member to our board of directors, so that we're always kept in check, and reminded of what users want."
How to buy shares in Nothing
According to the company's website, users will have to submit their emails for early access to the investment opportunity. They will then have to create an account on crowdfunding website, Crowdcube, which is where the investments will take place once the program goes live. You will also have to add a credit or debit card to the platform and then wait for the company to announce that the programme is live. Nothing will be sending notifications to users a few minutes before it goes live.
What does Nothing do?
Nothing, the name for which was announced after months of speculations about what Pei's new venture would be about, will be dealing in consumer electronics, just like Pei's last company, OnePlus. However, the founder recently revealed that Nothing's first product will be wireless earbuds, as opposed to a smartphone, as many expected. It's unclear whether these will be true wireless earbuds though.
Earlier media interactions from Pei have suggested that the company plans to take an ecosystem approach to its products. It has also acquired Essential, a firm founded by Android founder Andy Rubin a few years ago. Essential had built a platform that would allow its products to talk to each other and offer features that took advantage of the same. It's possible that Pei plans to take the same approach and build a foundation for ambient computing, which puts voice at the forefront of user interactions with machines.