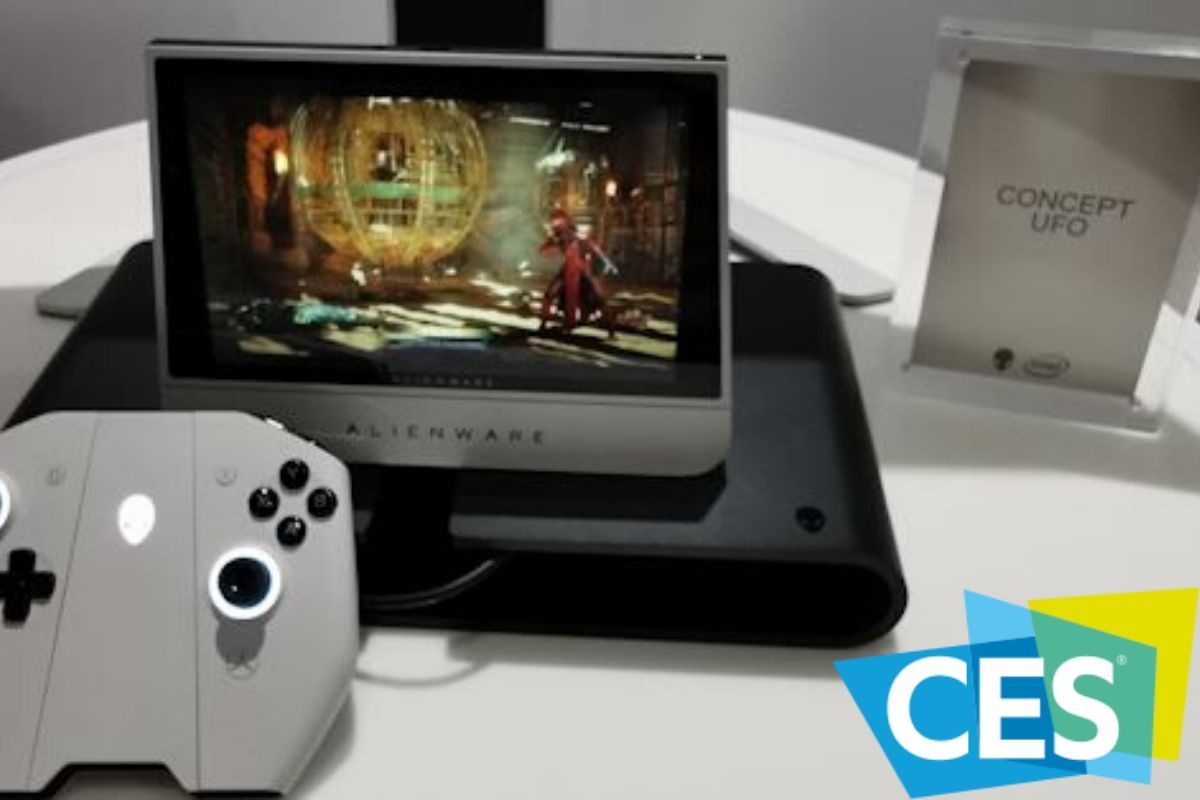 Dell has launched a lot of products during the CES 2020. Alongside the laptops like the Dell XPS 13 and the Dell Latitude 9510 series, the company has also launched the Dell G5 15 Special Edition gaming laptop, an all-new concept UFO portable gaming PC, as well as dual and foldable display concept laptops. Let's have a look at what all the above-mentioned products have in store for us.
Dell Unveils G5 15 Special Edition Gaming Laptop, Concept UFO Portable Gaming PC, and Foldable Display Laptops During the CES 2020
Dell G5 15 SE Gaming Laptop
Starting things with the Dell G5 15 Special Edition laptop, the laptops is certainly one of the most powerful gaming laptops in its class. The laptop is powered with AMD's Ryzen 7 4800H CPU which has 8 Zen 2 cores that are clocked at 2.9 GHz – 4.2 GHz. The CPU is paired with integrated graphics as well as AMD's Radeon RX 5600M discrete GPU (Navi architecture) which claims to deliver desktop-class performance in games. The laptop features up to 1TB SSD and up to 2 TB 5400 RPM hard drive. Coming to the RAM, the laptop comes in various DDR4 RAM variants.
As far as the display of the Dell G5 15 Special Edition laptop is concerned, the laptop sports a 15.6-inch Full HD panel which comes with a variable refresh rate (up to 144Hz) and support for FreeSync technology. The laptop comes packed with an audio subsystem which is enhanced with Nahimic 3D Audio software. Lastly, we can find a gaming keyboard with highlighted WASD keys (plus a numpad as well). Connectivity features include Wi-Fi, GbE, USB Type-A, USB Type-C, HDMI, Bluetooth, mDP, SD card reader, a 3.5mm headphone, and a webcam.
The LG G15 Special Edition laptop will go on sale in early April. The pricing will start at $799.
Also Read: CES 2020: Lenovo ThinkPad X1 Carbon, ThinkPad X1 Yoga Laptops for 2020 Unveiled
Alienware's Concept UFO Prototype Gaming PC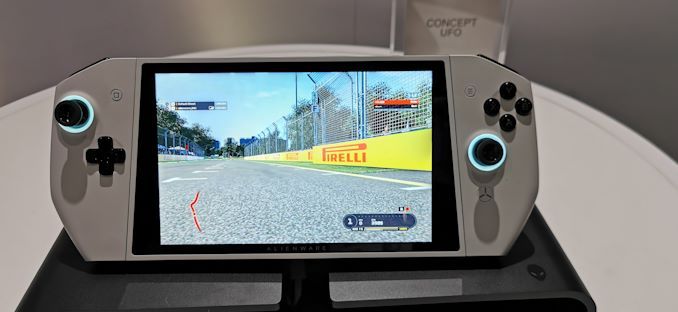 Alienware, an entity known for launching beefy gaming laptops, has showcased an amazing new concept dubbed the Alienware Concept UFO Gaming PC. It is a Windows 10 gaming PC which is miniaturized down to the size of a Nintendo Switch. Just like the Switch, the Concept UFO has detachable controllers and a dock to hock it up to a TV or any external monitor for that matter. There are four parts of the Concept UFO – a central "head" uni with an 8-inch display (with 1200 pixels resolution), a battery, and the processing components. Then, there are two controllers that attach with the help of a solid magnetic rail system. Lastly, there is a "hub" unit that allows the two controllers to combine and form a single controller for playing either on the head unit (by placing it on the kickstand) or on an external monitor. The Concept UFO has USB Type-C ports located on both the top and the bottom. The ports can be used to charge the device, as well as to connect it to an external monitor.
Sadly, the Alienware Concept UFO is… well… a concept as of now and the company has not given any word as to when it will go mainstream.
Dell Concept Ori and Dell Concept Duet laptops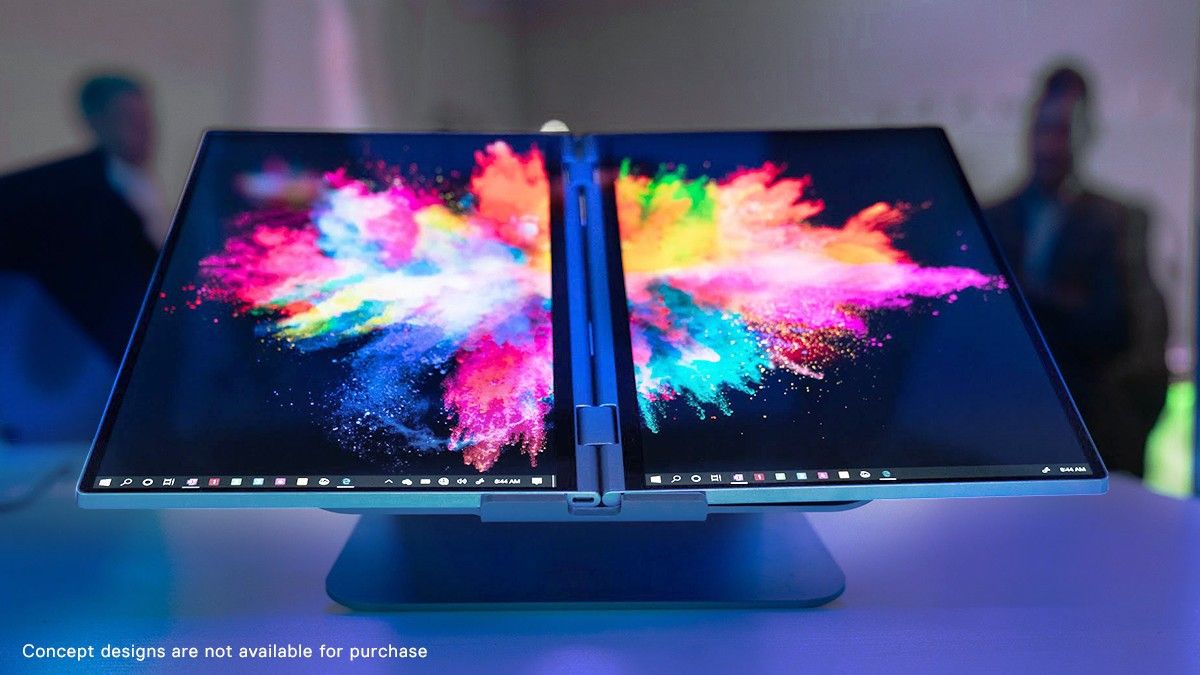 Dell Concept Ori and Dell Concept Duet are two concept PCs from Dell that feature a foldable display and a dual display, respectively. The Concept Duet packs in two giant 13.4-inch displays that gives it a look of a notebook. The intent with this concept is to make multi-tasking all the way more efficient. The laptop will come with support for touch input, as well as a stylus input for each of the displays. The two displays will simply allow for better multitasking.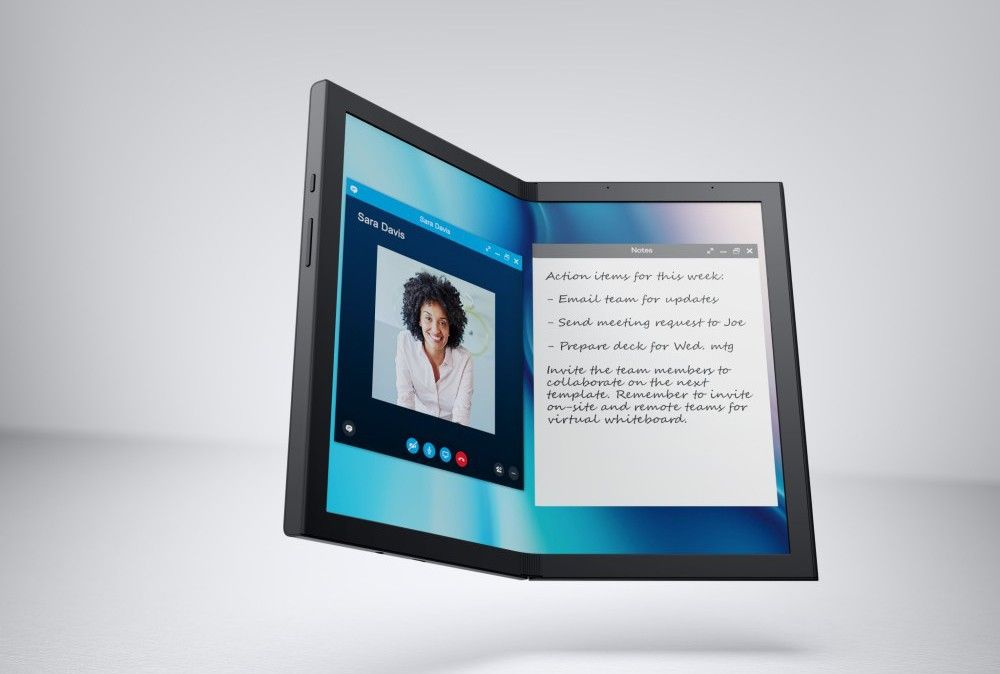 The Dell Concept Ori is a 13-inch laptop that folds like a book. While nothing new, it is a first by Dell, so we have to give it to them for trying. As per the company, "This 'seamless' experience is perfect for reading articles in vertical mode and scrolling down the page, watching movies and more, you could switch between the single-screen experience with stunning visuals, your favourite apps, and great pen experience; or a dual-screen experience that opens new avenues for multitasking and note-taking – and everything in between."
The company has not shared any intel as to whether or not the Dell Concept Duet and the Dell Concept Ori will be available to the public in the future.