Last year, Samsung proved it still has an edge when it comes to innovation with its Galaxy Fold smartphone. Sure, the handset was off to a shaky start, but it heralded the era of unique form factors in the smartphone market. Many might not be aware, but in addition to building home appliances, Samsung also builds military armored vehicles, cargo ships, healthcare equipment, and even skyscrapers. And if this portfolio wasn't diverse enough, the South Korean company also has an in-house C-Lab program to foster new ideas and innovations from the employees. Plus, it also offers assistance to external technology entrepreneurs. Then, there's STAR (Samsung Technology & Advanced Research) Labs under the leadership of Pranav Mistry, who is known for his refining the gesture-based wearable computer SixthSense at MIT. Goes without saying that Samsung has an impressive line-up of innovative hardware and services. And what better place to showcase all these innovations than the upcoming CES (Consumer Electronics Show). Without further ado, here's a glimpse of what Samsung will bring to the show floor at CES 2020:
1. Hyler
If you ever owned a Galaxy Note device, you would know that Samsung has a thing for a digital stylus. While its existing S-Pen offers interesting capabilities on Note 10, the Hyler takes things even further. Simply highlight the text on a paper, and the Hyler will read and store it in the digital format using the companion app. The gadget uses an optical module and line scan camera to capture text and digitize it using OCR (optical character recognition) engine. The engineering team behind this project has implemented a patented 'source matching' technique to reduce the errors that may creep in due to the user's hand movement. it will be useful when you find something interesting in a boo or newspaper and want to quickly save it for the reference. Rather than taking the snippets out, the Hyler helps you select the text and turn it into a digital clip. Usually, if we stumble upon a new word in a book, we have to type out on our phone to look-up the meaning. With Hyler, you can look simply highlight the word and its meaning will pop-up on your phone. The Hyler is the size of a regular pen and can easily fit inside your pocket. If you do not wish to leave a mark on the books, you can choose to remove the tip of the Hyler with an ink-less one. Don't be surprised if this feature gets baked into the S-Pen in a year or two.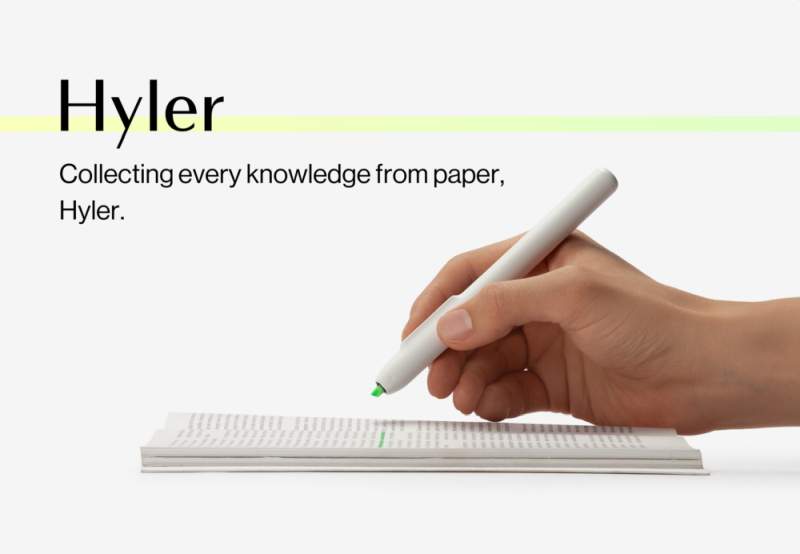 2. Becon
Becon is a unique hair care product for the youth losing hair due to their unhealthy lifestyle. It is a brainchild of Minsuk Park, who suffered from hair loss in his 20s. Over the next decade, he got frustrated trying over multiple medicines and paying a premium for professional treatment. To save others from this ordeal, Minsuk decided to develop a tool that offers scalp care at home. The Becon crams in a camera with 80X magnification and a CMOS sensor to analyze the scalp. The data is then fed to the companion app, which studies hair density, follicle count, texture, temperature, and moisture of your hair. Taking advantage of an algorithm based on machine learning, the Becon provides you with a list of over 60 ingredients essential for your scalp treatment. Based on this information, you can get a shampoo tailored for your condition. With two Bollywood movies made on this topic, hair fall is quite a big issue. Not everyone is Jason Statham or Bruce Willis after all.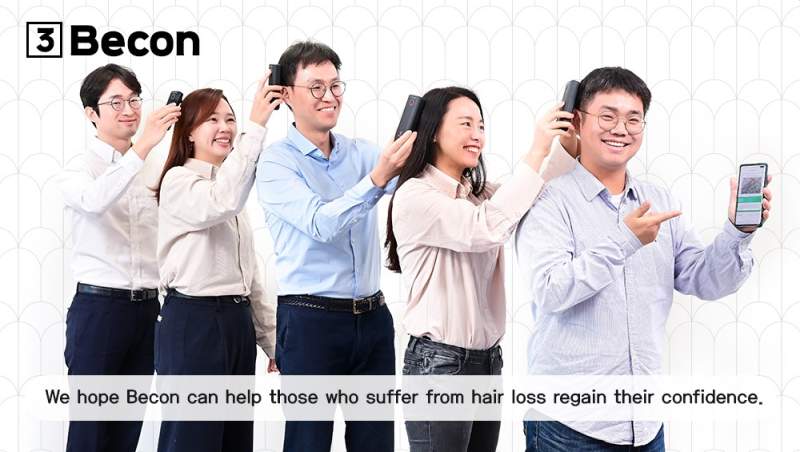 3. SunnySide
Moderate exposure to sunlight is good for health. According to the National Center for Biotechnology Information of the US, sunlight helps boost the body's vitamin D supply. Plus, it is said to trigger the release of serotonin, which keeps the body clock in check and helps fight depression. However, stuck in our office cubicles, most of us receive little to no direct sunlight. As per the Journal of the American Osteopathic Association, around a billion people worldwide may have insufficient vitamin D levels. To address this issue without requiring you to make radical changes to your lifestyle, there's now a faux-window called SunnySide that delivers luminance with all the goodness of sunlight. It produces the full solar spectrum, save for the harmful UVA light. As per Samsung's press release, the SunnySide retains UVB since it is good for health. However, there are conflicting opinions on the benefits of UVB in the scientific community. The SunnySide has been installed and tested at Samsung C&T sites.
4. UltraV
While sunlight is definitely good for health, too much exposure to UV light can have adverse effects on your body. So, to ensure that you receive the right amount of UV light, the folks at UltraV developed a tiny fingernail-sized sensor. It uses photochromic material and proximity sensor to read the levels of UV light you receive. To keep it powered all the time, the UltraV should be ideally attached to a smartphone or a smartwatch. Of course, the angle at which this sensor is sitting can hamper the accuracy. But, the engineers at UltraV have managed to maintain up 90 percent accuracy even at an angle of 60 degrees. There's a good chance that Samsung may finally implement this technology right into its handheld gadgets. Beyond that, the South Korean company is also looking to install it on windows and cars.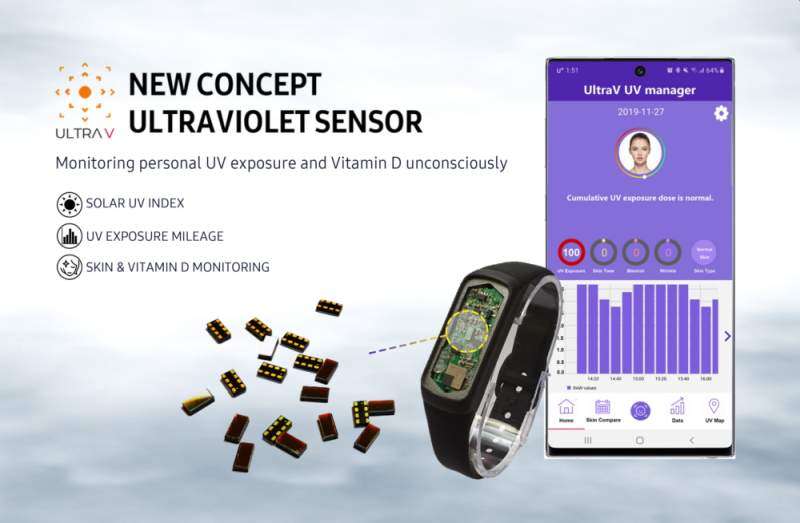 5. NEON
Samsung's show stopper at the CES 2020 is going to come from its STAR Labs. This arm operates a lot like Lockheed Martin's Skunk Works that delivered the state-of-the-art U-2 (not that old band) and SR-71 Blackbird aircrafts. Samsung is betting big on its Star Labs' product dubbed as NEON. The company has not shared any details regarding what it is going to be. However, according to NEON's official Twitter account, it is "Artificial human". And before you label it the voice assistant much like Bixby, there's another tweet claiming that "NEON is NOT about Bixby or anything you have seen before." That's quite a bold claim unless the South Korean company is going to showcase a sentient robot. However, considering that STAR Labs' CEO Pranav Mistry is known for his hyperbole, there's a good chance that NEON will be nothing more than a voice assistant with some visual representation. Perhaps in augmented reality. To find out, we will have to wait till January 7.
Honored to have so much coverage even before we unveil. But contrary to some news, NEON is NOT about Bixby, or anything you have seen before. #NEON is coming to #CES2020, so stay tuned! @neondotlife

— NEON (@neondotlife) December 26, 2019