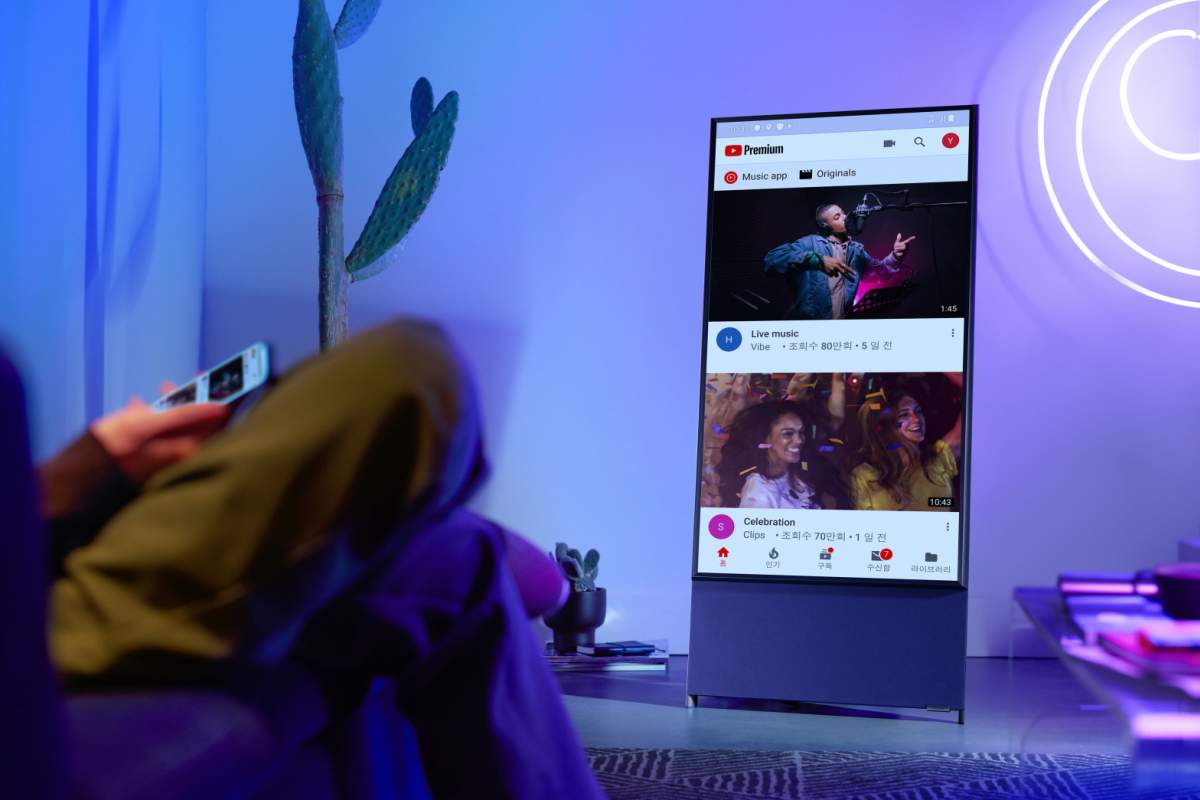 Everything from your TV to the cinema screen is widescreen. Yet, most mobile users shoot videos in portrait mode. Watching such videos on TV results in large vertical bars on either side of the picture. In short, it is the most terrible letterboxing you could think of. Since mobile users are unlikely to change their habit of shooting in a portrait mode, Samsung has introduced a TV that can switch between landscape and portrait mode just like your smartphone. Dubbed as the Sero which means 'vertical' in Korean, the TV has a motor for rotation.
Samsung Sero TV Specifications
At least for now, the Sero TV only comes in 43-inch panel size. The pixel-packed screen boast of 4K resolution. It is an LCD with QLED backlight technology that offers better contrast and colors compared to the conventional LED-lit LCDs. For a thinner profile and cost-cutting, Samsung has opted for edge only lighting, which means that the TV doesn't support local dimming.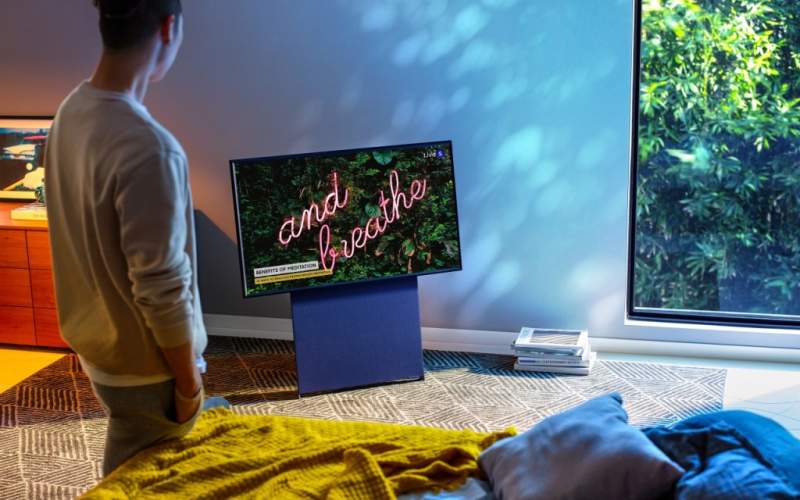 As mentioned earlier, the highlight of the TV is its rotating mechanism. Samsung claims that this TV seamlessly connects to your smartphone. And automatically adjusts its orientation based on the content. For instance, if you are mirroring Tik-Tok on the Samsung Sero, the TV will switch to the portrait mode on its own.
To make the best use of the TV's non-removable stand, the company has squeezed in a 4.1-channel audio system into it. This speaker system offers a peak output of 60-watt.
Samsung Sero TV Price and Availability
The Sero is expected to hit select global markets later this year. Samsung is yet to reveal the TV's price. The TV had a limited run at the company's home South Korea. And based on its local price of 1.9 million Korean won, we expect it to cost around 1 lakh 15 thousand in other markets.