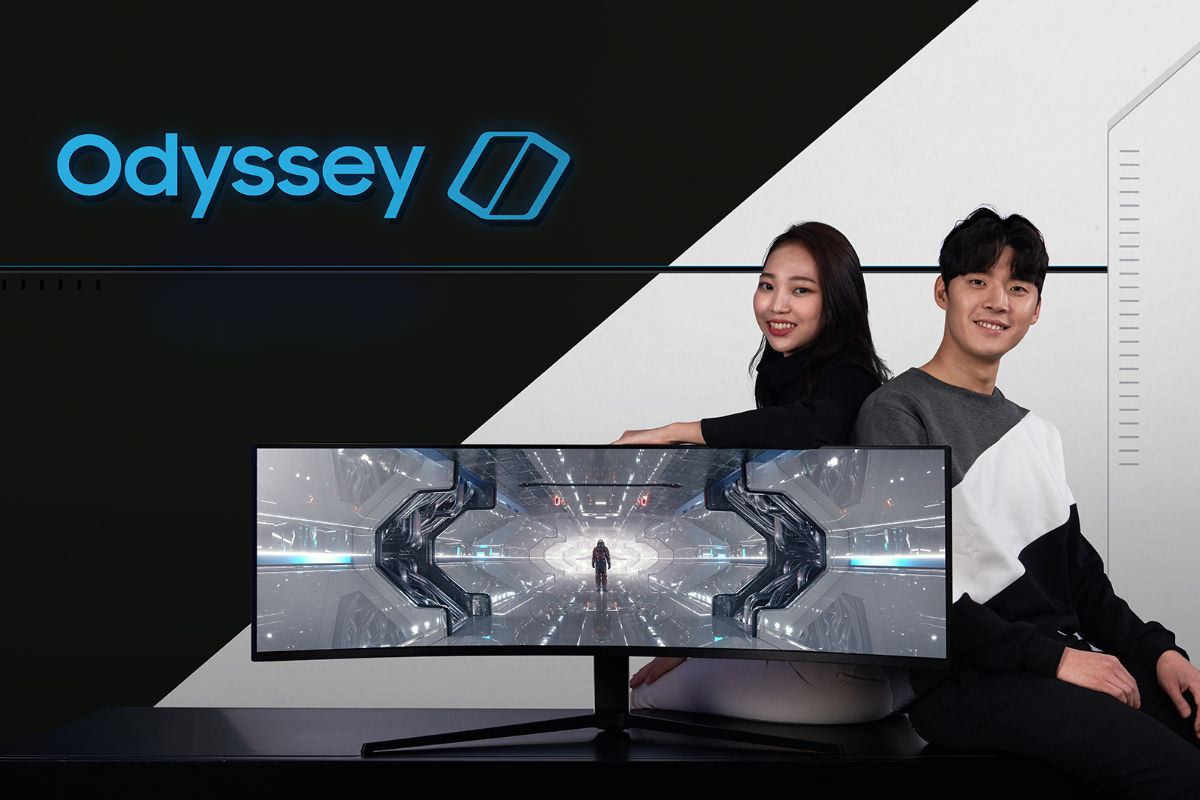 The CES 2020 is here, showing us tons of new products. And one of the new product announcements is from Samsung. The brand has unveiled the Odyssey line up of gaming monitors today that has three models on offer – the 49-inch Odyssey G9, 32-inch Odyssey G7, and the 27-inch Odyssey G7.
Odyssey G9 49-inch
The Odyssey G9 features a gigantic, 49-inch VA panel with QLED technology and a jaw-dropping, 5120 x 1440 pixels resolution in an ultrawide (32:9 aspect ratio) form factor. And yes, it is curved. According to Samsung, the Odyssey G9 is the first 32:9 monitor in the world with 1000R curvature.
What's even more exciting is that it has a speedy, 240Hz refresh rate and a 1ms response time with Nvidia G-Sync and Adaptive-Sync onboard. If all of that didn't make the monitor interesting enough for you, the Odyssey G9 features a whopping, 1000 nits brightness with HDR1000 certification.
The brand hasn't forgotten about aesthetics either. The Odyssey G9, apart from having a gamer-inspired look, has a circular lighting module at the rear, which, according to Samsung, can be customized with as many as 52 colors.
Odyssey G7 32-inch and Odyssey G7 27-inch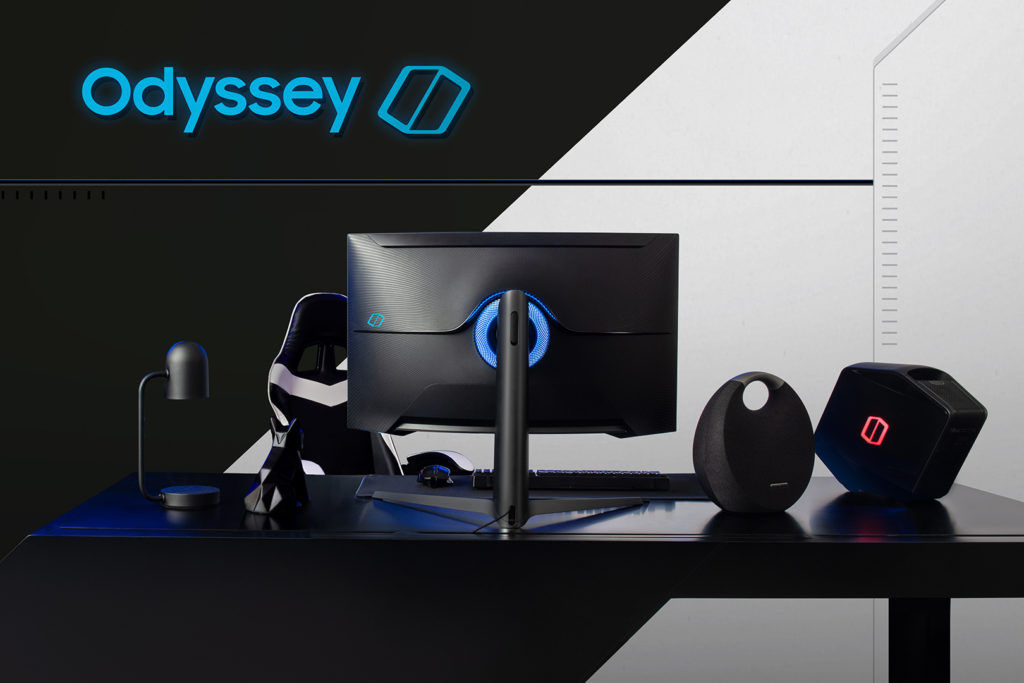 The Odyssey G7 line up, as I said earlier, is available in two display sizes – 32-inch and 27-inch. Both the monitors in the G7 series feature VA panels with 2560 x 1440 pixels resolution, QLED technology, and 1000R curvature.
Just like the G9, the two G7 monitors have a 240Hz refresh rate, 1ms response time, and Nvidia G-Sync and Adaptive-Sync support. However, the Odyssey G7 32-inch and the Odyssey G7 27-inch, have lower brightness compared to the 49-inch G9 model – 600 nits with HDR600 certifications.
Fortunately, Samsung has packed both the G7 monitors with lighting on their back with 52 customizable colors. However, the lightning here doesn't look as impressive as that in the 49-inch G9 model, at least in the images. Well, we can't say for sure until we've witnessed one in real life.
Availability
According to Samsung's press release, the G9 and the G7 monitors will be available globally from Q2 2020. Unfortunately, the brand hasn't revealed the pricing of the new monitors yet.