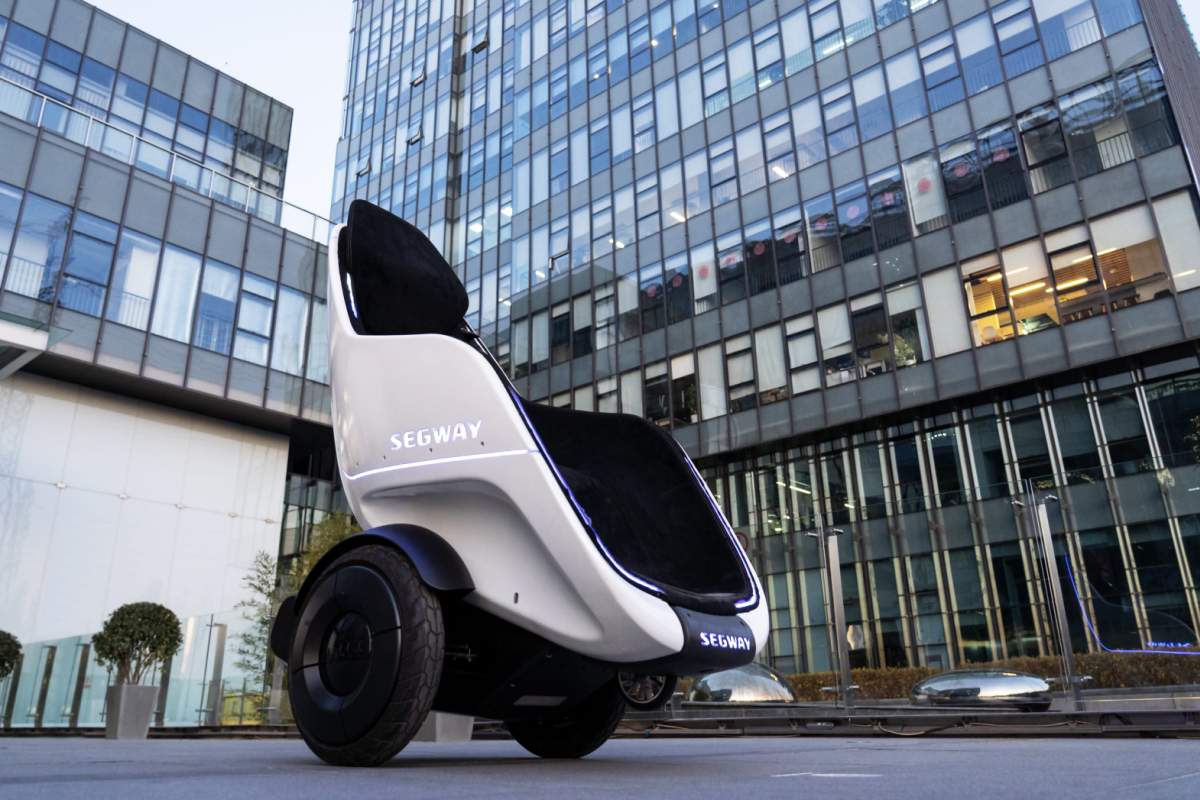 Remember Segway, the brand that introduced a self-balancing "personal transporter" back in 2001? Well, this CES, it is back with another vehicle called S-Pod. This new product looks a lot like a bike sidecar that drives on its own. As per Segway, the S-Pod is inspired by the gyrosphere vehicle from the Jurassic World movie. The Segway S-Pod will be showcased on the CES show floor on January 7. The company is quite hyped about the new product and comparing its electric transport vehicle as "the biggest shift in urban transportation since the rise of Uber and Lyft". Only time will tell whether that's true, but one thing for sure that the S-Pod will make the last mile commute more fun.
Segway S-Pod Features
Segway is positioning this compact vehicle for airports, campuses, parks, and malls. If you are a son of an Indian politician, you can also use it to go around in your mansion. Much like Segqay's first product, the S-Pod relies on adaptive center-of-gravity to balance on its own. It can reach the speeds of 24 mph (approx 38 kph).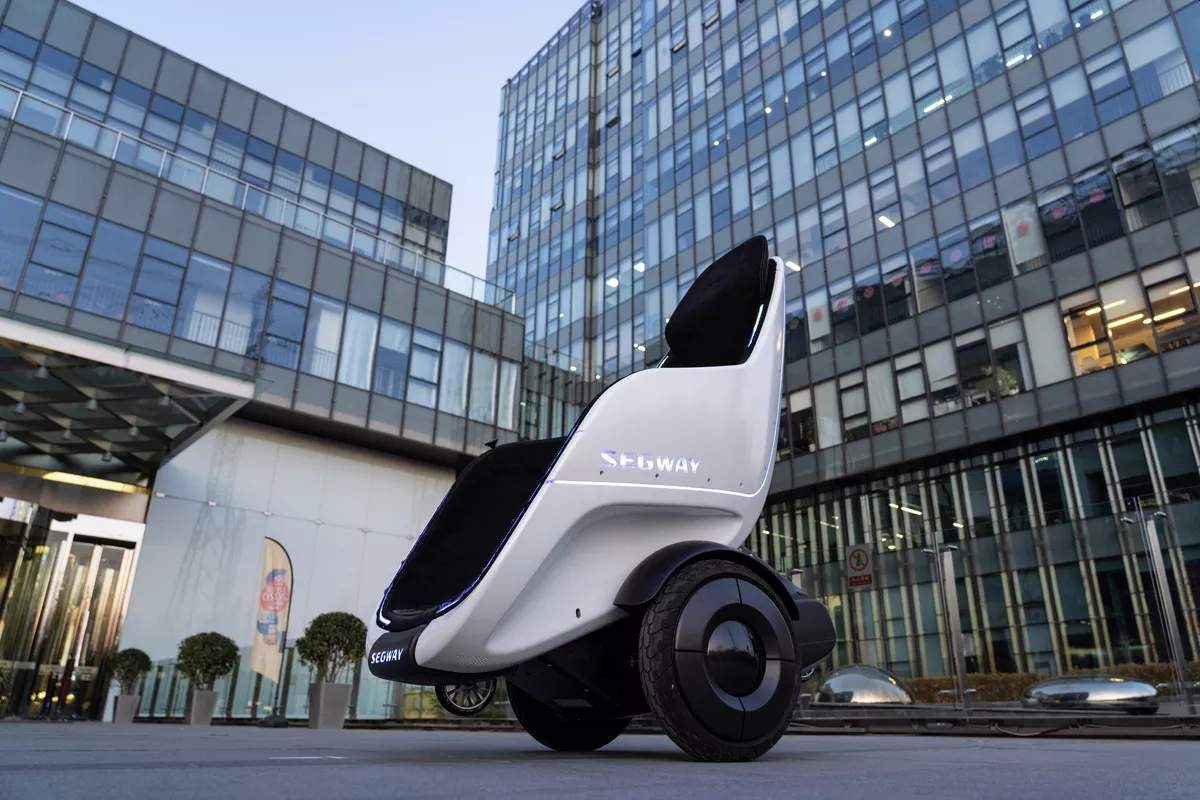 Unlike the first Segway product where you had to stand and lean forward, the S-Pod works with an onboard controller. There's an option to detach it and use it wirelessly too. As per the company, the seating is designed in a way to offer a wide-angle view.
Segway Story So Far
Segway was set up by an American innovator Dean Kamen. At its launch, it was deemed "as big a deal as PC" by Steve Jobs. However, the product didn't receive much love from the consumers. It received some bad press in 2003 when American President George Bush fell off a Segway in 2003. Things got worse when top British journalist Piers Morgan was badly injured after falling from his Segway in 2007. However, thanks to the support from enthusiasts Segway survived.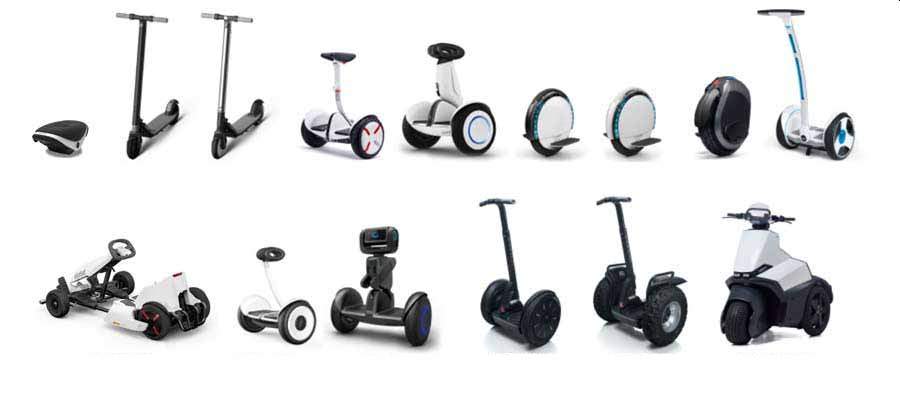 After being acquired by a Xiaomi-backed company Ninebot, Segway unveiled a variety of models. Its line-up includes Segway One S1, Ninebot S, Ninebot S-Plus, Ninebot KickScooter line-up, Ninebot Gokart Kit, Segway Dirt eBike, and self-balancing e-skates Drift W1. The company also has a personal robot Loomo in its portfolio.