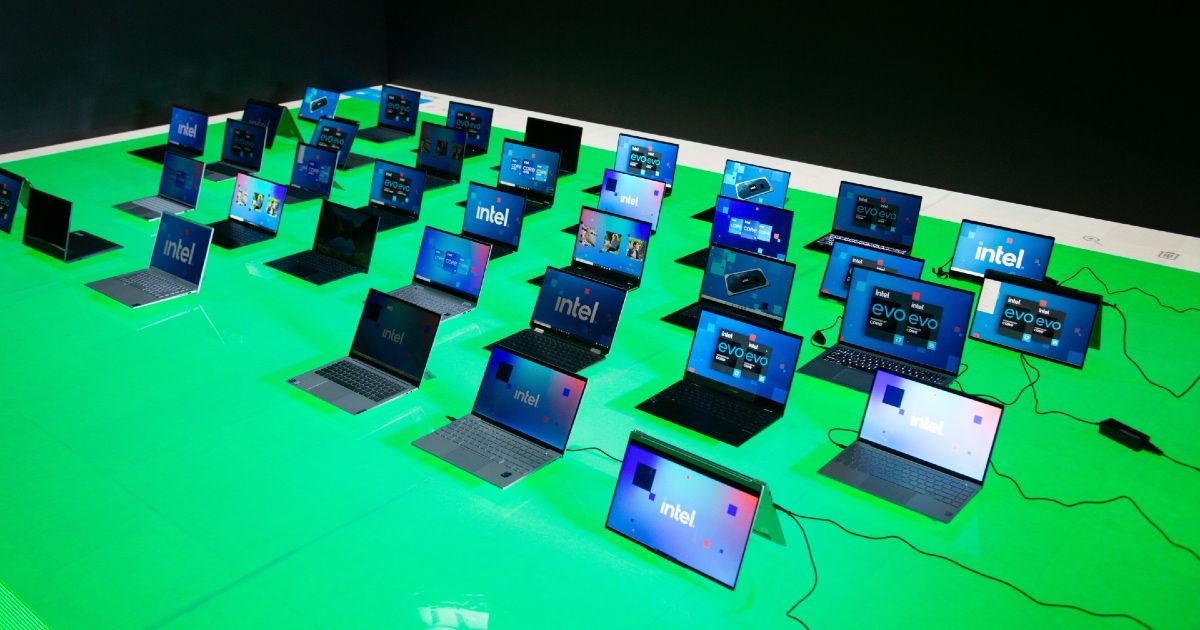 Intel has announced the 11th-generation vPro processors at the Consumer Electronics Show (CES) 2021. The new chip will be used in business notebooks launching in 2021. The company has also announced its H-series of chips that will power thin gaming notebooks. Intel has also announced the new N-series Intel Pentium Silver and Intel Celeron processors for entry-level and education systems. Additionally, the company also previewed the 11th-generation Intel Core S-series desktop chip (Rocket Lake-S) and its next-generation Alder Lake processors. Let's take a look at the Intel processors announced at CES 2021.
Intel 11th Gen vPro chip, Core Rocket Lake-S, Alder Lake processors announced at CES 2021
Intel announced more than 50 processors that result in more than 500 new designs for laptops and desktops launching in 2021. Among the key announcements were four new processor families. Intel announced the 11th-gen vPro processors that would power business notebooks. Alongside, the chip maker also introduced the H-series and N-series of chips for gaming and entry-level notebooks.
11th-Gen Intel vPro Processor
The 11th-Gen Intel vPro platform is powered by the Intel Core vPro mobile processor. The company claims that the new processors set a new standard in business security, performance, and remote manageability. It is built on a 10nm SuperFin process. The company also claims that Office 365 apps work 27 percent faster on the new 11th-gen vPro chips. Users will see up to 2.5 times faster video editing with Adobe Creative Cloud. The chip also comes with Intel Hardware Shield for more secure business. It also features Wi-Fi 6/6E and Iris Xe graphics.
11th-Gen Intel H-series Processor
The Intel H-series of chips are typically used in gaming laptops. The 11th-Gen Intel H-series processor or the H35 are developed for ultra-thin gaming laptops. It is built on a 10nm SuperFin tech. It comes with Intel Iris Xe graphics and support for LPDDR4x RAM up to 4266. Intel says that the H35 is optimised for a higher power and performance range. The 11th Gen Intel Core i7-11375H Special Edition processors utilise Intel's Turbo Boost Max 3.0, capable of delivering up to 5GHz Turbo frequencies. It also supports Wi-Fi 6/6E (Gig+) to ensure gaming and real- time network traffic are prioritised for optimised performance.
11th Gen Intel N-series Processor
Intel also announced the 11th Gen Intel N-series Mobile Processors. The N-series is typically used in entry-level laptops. The latest Intel Pentium Silver and Celeron processors are built on a 10nm process. Intel claims that the new N-series chips offer 35 percent improvement in overall performance.
Rocket Lake-S and Alder Lake
Intel also demonstrated the 11th Gen Intel Core S-series desktop processors (Rocket Lake-S). The company claims that the new Rocket Lake-S chips over a 19 percent gen-over-gen improvement in instructions per cycle (IPC). It will be led by the Intel Core i9-11900K and launch in Q1 2021.
Additionally, Intel introduced the next-generation Alder Lake processor. It claims that the Alder Lake chips are the company's most power-scalable system-on-chip. It will combine the high-performance cores and high-efficiency cores. The Alder Lake chips are based on 10nm process and will launch in the second half of 2021.