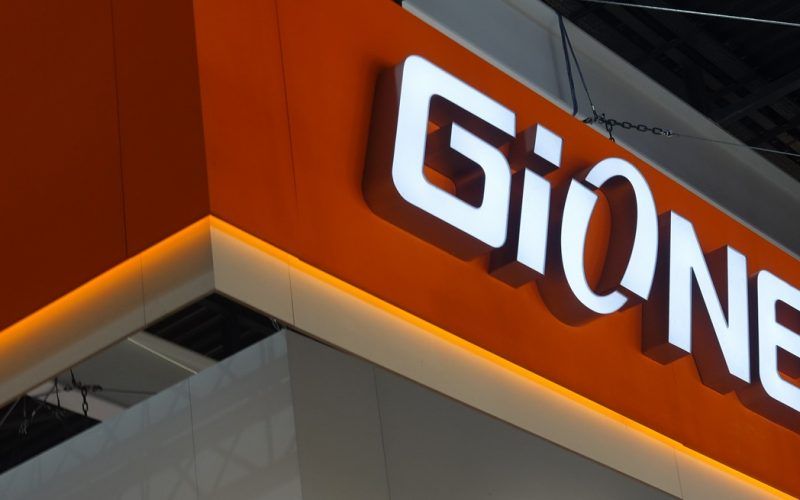 The Chinese smartphone company Gionee has become a victim of its chairman's Liu Lirong's gambling problem, who founded the company around 16 years back. Apparently, Liu abused his authority and used the company's assets to feed his gambling addiction. His latest stunt proved to be the last straw, as the cumulative debt has mounted to CNY17 billion (about $2.45 billion) after he reportedly lost around CNY1 billion while gambling at a Hong Kong-listed casino in Saipan. Some reports have even suggested that he actually lost CNY10 billion at the casino, but Liu maintains that he lost a bit more than CNY1 billion. Whatever the amount might be, one thing is clear: Gionee can forget about the rumored IPO and instead focus on salvaging whatever it can.
Playing Russian Roulette With Gionee's Future
Reports had emerged earlier this year that the company wasn't doing well financially. Back in March, the company had laid off some employees and later on in April, the company announced further job cuts. However, even at that time, the problems were traced back to Liu's excessive spending and gambling problems. Gionee owes around CNY5 billion to suppliers, as a result of which suppliers have stopped selling components to the company. The company has apparently entered a deal with major suppliers, but around 400 smaller companies haven't heard from yet. The restructuring of the company is being considered right now, but if that doesn't pan out, the smartphone maker will go into liquidation.
The Company Has Seen Better Days
Founded back in 2002, Gionee went on to become a mainstream brand in China and several Southeast Asian countries. The company's success could be attributed to its decent, affordable smartphones that were backed by high-profile marketing campaigns. Sales-wise, it was the seventh largest smartphone maker in China last year and sold nearly 15 million handsets. To put things into perspective, Gionee was about as popular as Apple in China. The company's sales started declining in 2017 because of tough competition from companies like Huawei, Vivo, and OPPO.
Some reports have even alleged that the gambling loss is just a ploy to facilitate Liu's money laundering activities. However, nothing is certain right now, and the company's smartphones are still retailing at T-Mall and offline locations.
As we wait for more news about the fate of the company, check out the Gionee A1 Plus below: