Highlights
ChatGPT Plus subscription is now available to users in India.
The service has been priced at $20 (~Rs 1,650) per month.
Users can make the payment through credit cards and enjoy a host of benefits.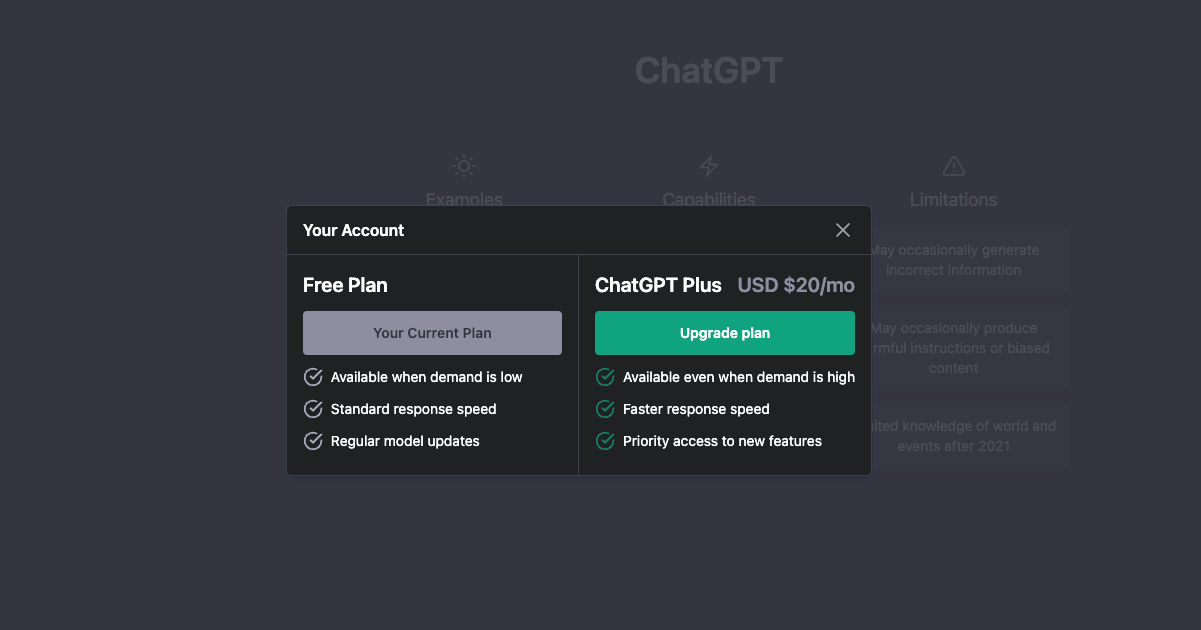 ChatGPT Plus subscription is now available to users in India. For the uninitiated, it's a subscription service for accessing OpenAI's language AI model. Notably, the subscription plan includes OpenAI's recently launched GPT-4 version of the AI model. Apart from GPT-4, the ChatGPT Plus offers features like availability during high demand, faster responses, and more. Open AI will now continue offering the free version on the website with certain restrictions in place. Here's all you need to know about the newly launched ChatGPT Plus subscription in India.
ChatGPT Plus Subscription: Details
Great news! ChatGPT Plus subscriptions are now available in India. Get early access to new features, including GPT-4 today: https://t.co/N6AiifcSXE

— OpenAI (@OpenAI) March 17, 2023
For those who don't know, ChatGPT is an AI chatbot released by OpenAI to test and show off what a powerful AI text system can accomplish. As the name suggests, you chat with it in a conversational manner and get prompt answers that are useful. We have had chatbots for years now, but ChatGPT stands out because of its ability to converse in a human-like way and also reply with helpful information. It can create a program, solve your math homework, and even debug your code. However, users who are still using the free version are often faced with the unavailability of the chatbot in peak demand hours.
The latest ChatGPT Plus model takes care of this issue as those who subscribe will get to use ChatGPT even during peak hours. Additionally, the Plus subscription offers access to the latest AI language model by OpenAI – GPT-4. According to OpenAI, GPT-4 is supposedly bigger, faster, and more accurate than ChatGPT. Moreover, it can now analyse and respond to image-related queries too. However, even for the Plus users, the responses are limited to 50 questions every four hours. Finally, ChatGPT Plus users will get access to the new features and improvements on a priority basis.
How to Subscribe to ChatGPT Plus?
You can subscribe to ChatGPT Plus easily by following the below steps.
Head to the ChatGPT website and finish the "Prove you're human" prompt.
You will be required to log in or sign up if it's your first time.
Once you have logged in, you will see Upgrade to Plus option in the bottom left corner, click on it.
You'll now be taken to the payment page powered by Stripe.
Enter your personal details and credit card details to make the payment of $20 (~Rs 1,650).
Once your payment is done, you should be able to use all new features.
ChatGPT is an extremely powerful AI tool that has amazing abilities from creating a drawing to write codes. No wonder, it prompted Microsoft to integrate ChatGPT in Bing Search and Google plan a rival AI service.
Are you a ChatGPT user? Would you pay $20 per month for the ChatGPT Plus service? If yes, why? Let us know in the comment box below.