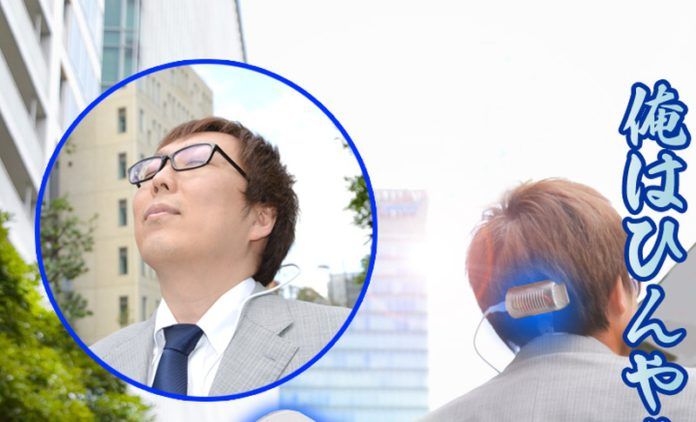 The land of the rising Sun gave us some of the most innovative brands such as Sony, Panasonic, Nintendo, Honda, Toyota, Yamaha, Canon, and plenty more. Japan made the world a better place with its WalkMan, PlayStation, Asimo, and bullet train. However, when you are hell bent into innovating everything on the face of the earth, sometimes you end up with quirky products that nobody asked for. Unlike most cultures, Japanese people are self-aware, and they identify this phenomenon as Chindogu. In Japanese it literally means "useless invention." So, lets delve into this world of weird products that are found only in Nippon.
Air Cooled Shoes
If anyone ever told you that your feet stink, here's a solution from Japan. Made by Hydro-Tech company, these shoes ensure that your feet remain ventilated and cool even in scorching summer heat. To achieve this, each shoe features six vents to release moisture. In simple words, these shoes have holes in their sole. I'm not a shoe expert, but I think Hydro-Tech's product is not going to work properly during the rains. The entire thing is so crazy that I initially suspected it to be an elaborate joke. But then I managed to hunt down the official website. Not just its product page exists, it proudly explains how these six vents help cool down your feet along with the carefully chosen antibacterial materials. The shoes can be bought for around 7600 yen, which roughly translates to Rs 4,800.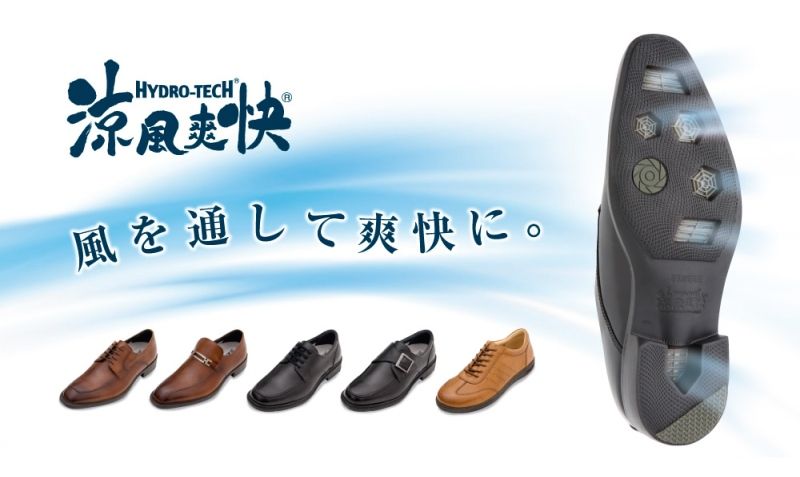 Panasonic's Walking Fridge
Meet the self-driving fridge from Panasonic. Dubbed as Ku, this roving mini fridge is equipped with LIDAR (Light Detection and Ranging) technology. For those not in the know, LIDAR is used in self-driving cars such as Google's Project WayMo. This tech works in tandem with an array of depth sensors to navigate around your house on its own. The fridge is voice activated, so you can summon it with simple voice command such as "Ku, come here." Once instructed, the fridge leaves its charging station in the kitchen and scoots towards you. It has potential to make couch potatoes into human bean bags. Besides that, I think it gives, "is your refrigerator running?" a whole new meaning.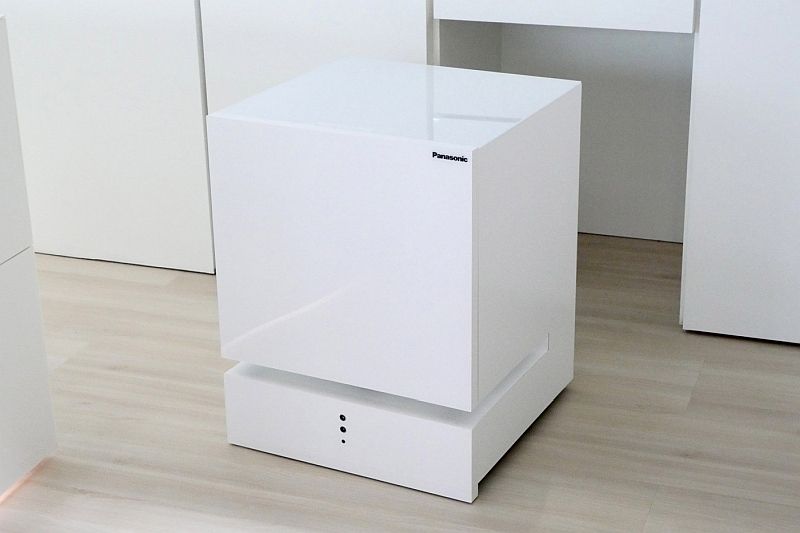 USB Head Cooler
Ever lose your cool at work? This electric cooler from a generic Japanese brand has you covered. This USB powered gadget cools your head using a thermal plate regulated by electricity. It is pretty much how a processor heat sink device works. The manufacturer claims that it can lower your head temperature by 10 degree C to avoid you getting into the rage mode. The cooler can be worn onto your head or neck using an elastic band. It weighs in at just 60 grams. On a 1,000 mAh power bank, it can work for over an hour. I'm not sure if it is useless or not, but just the thought of wearing something around your head in public seems ludicrous to me.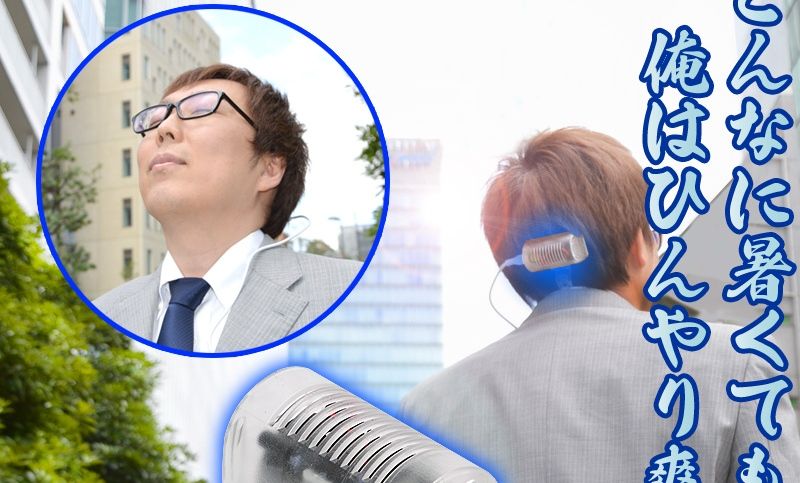 Shaver Attachment For Phone
If you have ever dismantled your phone, you would know that lint can screw up your handset. Especially, cotton, hair, and dust particles have tendency to render your mobile's earpiece and microphone useless. But, it looks like this thought hasn't crossed the "innovators" of Pocket Shaver. These Japanese geniuses have introduced a tiny electronic shaver that latches onto your iPhone. During the shave, your phone needs to be held upside down, which ensures that your beard will end up in speaker grille and a 3.5 mm audio jack. The Pocket Shaver weighs only 22 gram. It has an electric motor, which draws power directly from the iPhone. The Pocket Shaver costs 1,000 yen, which is equivalent to Rs 600. What makes it so useless is the fact that disposable razors barely cost Rs 20.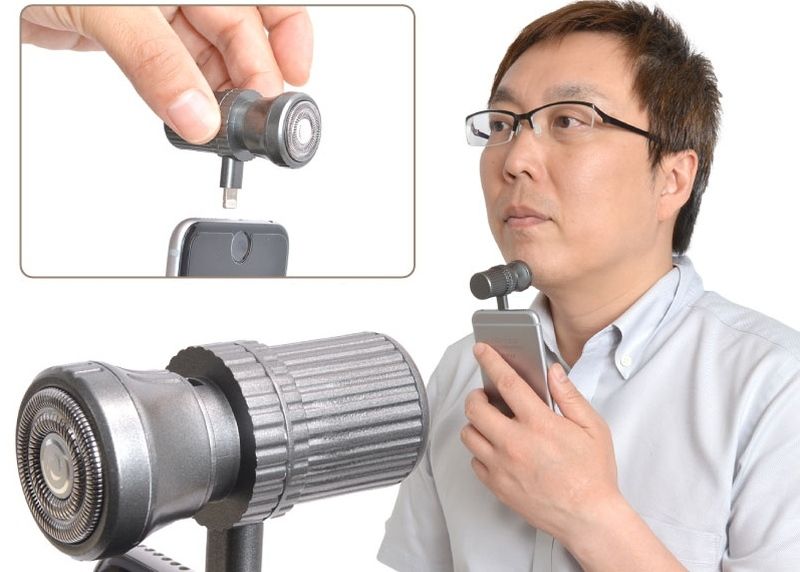 Smartphone Holder
Let's face it. Our entire generation is addicted to smartphones. It has come to a point where some people put down mobiles only when brushing teeth, drinking coffee, and preparing meals. For better or worse, a new Japanese invention is here to shoot-up your screen-on-time. Dubbed as the Easy Neck Arm, this product is like an exoskeleton but made strictly for losers. While exoskeletons in sci fi movie Elysium turned you into a badass fighting machine, the Easy Neck Arm holds your phone while you drink soy milk. To demonstrate the usefulness of its product, the Japanese manufacturer has posted pictures of users chopping vegetables with smartphone held high by the Easy Neck Arm. Makes you wonder if it is intentionally meant to hurt people.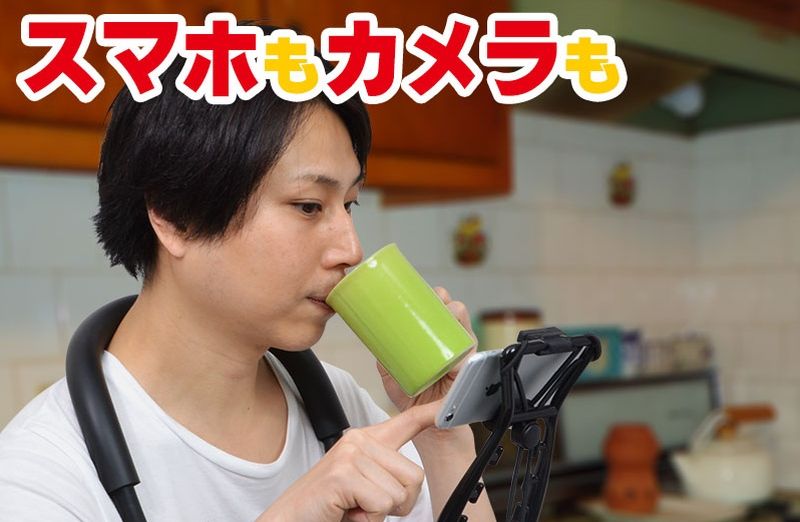 Have you stumbled upon upon a useless invention? Hit the comments section below.