Highlights
Cities: Skylines 2, developed by Colossal Order and published by Paradox Interactive, will be released in 2023.
The publisher released a cinematic trailer video while announcing the title.
The new city builder will be available only on PS5, Xbox Series X|S, and PC.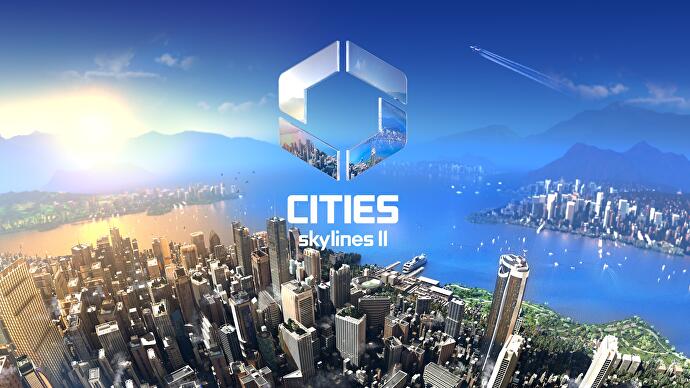 Publisher Paradox Interactive and Developer Colossal Order have today made it official, a sequel to its long-awaited 2015's urban city builder Cities: Skylines is going to hit the gaming world soon!
Cities: Skylines II, which was revealed as part of today's Paradox Announcement Show 2023, will be exclusive only to PlayStation 5, Xbox Series X|S, and PC. The sequel to City Builder will be released sometime in 2023 and is leaving the last-gen consoles behind.
Even though the publisher has not unveiled many details regarding Cities: Skylines 2 yet, other than a brief statement from the publisher and the cinematic trailer which is shown below, we won't have to wait all that much longer to play it. We don't have a specific release date yet, but what is known so far is that the game is going to be released this year.
Also Read: Valorant's Upcoming Agent 22 – Gekko's Abilities, Release Date and More Revealed
Paradox Interactive Announces Cities: Skylines 2
According to Paradox Interactive, Cities: Skylines II will enhance and extend the original's sophisticated city-building mechanisms, featuring fully-realized transportation and economic systems, a plethora of construction and customization possibilities, and advanced modding capabilities.
"Cities: Skylines 2 offers the most realistic city simulation ever created, in which players can build any kind of city they can imagine and follow its growth from a humble village to a bustling metropolis," says Paradox Interactive. "From individual households to the city's economy and transportation system, Cities: Skylines 2 offers a deep and immersive simulation that welcomes both new and veteran players."
"Cities: Skylines 2 lets players create and maintain cities that come to life like never before, replete with fully-realized transport and economic systems, a plethora of construction and customization possibilities, and advanced modding capabilities," states Paradox.
Following EA's SimCity's disastrous release in 2013, Cities: Skylines rapidly and successfully filled the urban city builder vacuum. Cities: Skylines was first published on PC and Mac in 2015, and it later made its way to the PS4, Xbox One, Nintendo Switch, and even Stadia. The original game was recently remastered for PS5 and Xbox Series platforms. It sold over 12 million copies after its release in 2015 and dominated the city builder genre. The community has also been active, developing over 100,000 unique maps and structures, as well as tens of thousands of additional mods for the builder.
There is no official release date or pricing yet, but you may visit the Cities: Skylines 2 website in the meanwhile. As per steam's listing, the game requires a 64-bit operating system to run the game. More system requirements are yet to be revealed.
Also Read: Counter Strike 2 Reportedly Launching in Beta Later This Month
MSP Gaming is the gaming arm of MySmartPrice. We are a one-stop destination for everything gaming. Join our community for regular tournaments and stay updated about the gaming ecosystem – https://bit.ly/msp_gaming_community