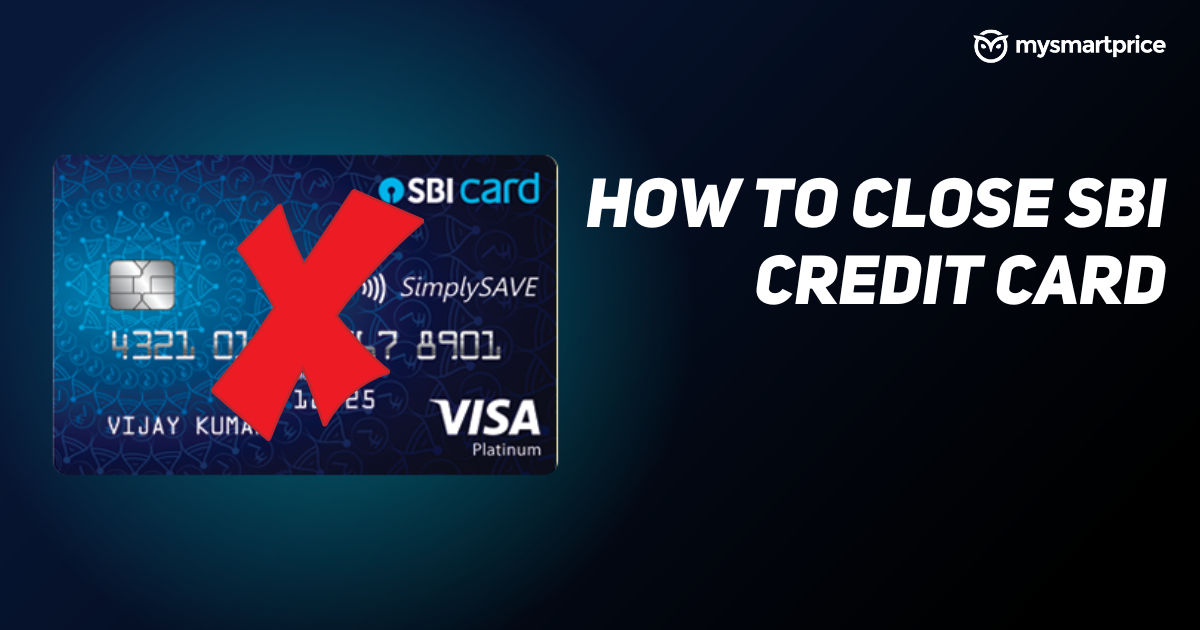 SBI offers one of the best banking suites in India ranging from multiple account options, online facilities along with call and SMS facilities. Along with that, the bank also has over 22,000 branches across India and covers almost every major city and town in India. SBI credit card facilities are also one of the most popular credit cards in India.
Thanks to the popularity of the SBI credit card, you get great offers and discounts from Amazon, Flipkart, etc during sales. Although credit cards are useful and they do offer benefits and rewards, there may be times when you just want to cancel or close the credit card. The reasons might differ from user to user, but some of the most common ones include having a hard time managing multiple cards, not getting many benefits, controlling spending, or maybe you don't like paying annual charges anymore.
Whatever may be your reason, you can also cancel your credit and SBI allows you to cancel credit cards in multiple ways through online and offline methods as mentioned below. It is also worth noting that once the primary cards are terminated by the bank at the cardholder's request, all the add-on cards available will also get cancelled automatically.
Also Read: SBI Mini Statement: How to Check SBI Account Mini Statement Using Missed Call Number, Online, SMS, and More
How to Close or Cancel an SBI Credit Card?
As mentioned earlier, there are a few ways to close or cancel SBI credit cards. You can do so by using online methods like sending an email through an online banking account. You can also call customer support and get it cancelled. In the offline modes, you can send a written request to SBI and get it closed and lastly, you can also visit the bank's nearest brand and close the credit card account. Let's take a look at all these methods one by one in detail.
How to Close SBI Credit Card Online?
You can cancel your SBI credit card by sending mail from the registered mail ID of your SBI net banking account.
Go to the SBI card

contact us page

Click on "Email Us"

Login to your account using your Mobile Number/ User ID/ Card details

Click on Proceed

Fill in the necessary details

The bank would then get in touch with you to close your SBI credit card
Also Read: How to Activate New SBI ATM or Debit Card for Online Transactions
How to Close SBI Credit Card Offline
If you find it hard to cancel the card online, there are multiple ways to close the credit card account using an offline method.
Call Customer Care
Dial 1860 500 1290 or 1860 180 1290 or 1800 180 1290

Talk to the customer care

Your account will be closed after all the procedure is done
Write Cancellation Request
An old school practice, you can also close or cancel your credit card by writing a physical letter to SBI. You can request to close your credit card account by sending the letter to the following address: SBI Card, PO- Bag 28, GPO, New Delhi-110001.
In the letter, you will have to mention your details like name, address, card number, and contact details. However, do not mention your card's CVV and PIN number here. Once the letter you have sent reaches SBI, your card cancellation will be initiated and you can cut the credit card and make sure it is disposed of.
Visiting Nearest Branch
In case you find the aforementioned processes hard or too much work to be done, you can visit the nearest SBI bank branch and request to cancel your credit card.
Things To Consider Before Canceling an SBI Credit Card
Before you proceed to cancel or close your credit card, make sure to take a look at a few things like some of them mentioned here.
Make sure you have paid all the dues

Redeem all your reward points

Don't transact after sending a cancellation request

Make sure your last statement was correct and there was no fraud transaction
It is also worth mentioning that once your card is cancelled and if you have multiple cards, your credit score will most likely come down as the credit utilization will go up.
Also Read: SBI KYC Update Online: How to Submit State Bank of India KYC Documents Online to Update Your Account