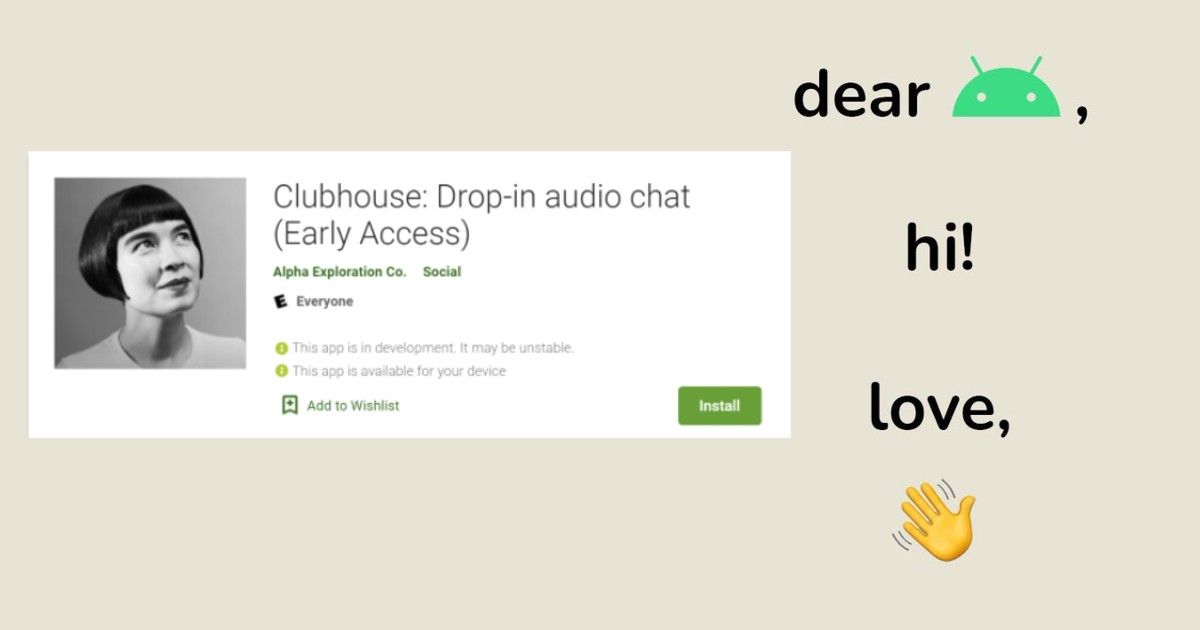 Clubhouse received some flak for launching on Android with a perceived incomplete feature set. After an initial update adding the ability for users to delete their accounts and some ancillary abilities, the Clubhouse hierarchy has finally announced that going forward, the Android version of the app will soon give users the ability to link their Twitter and Instagram accounts in this app. The newest social media platform has also chosen to do away with its invite-only process for new users to sign up, and the latest range of features are already live now on the Clubhouse beta app.
According to the latest Clubhouse update, Android users will also get the ability to quick-follow a room or a club when listening to a live session, without needing to exit the discussion and open the club's page. Users will also be able to scroll through all upcoming discussions and events, and follow or set reminders for upcoming rooms within a club. The features will add to the ability for users to add their other social media profiles via account settings, which presently only allows Android users to delete account. In the previous update, Clubhouse also allowed Android users to edit or add to their preferred topics for the platform to get adequate room requests as per preference.
The next major change will be the removal of the invitation system that Clubhouse presently uses for users to join. Speaking about it, Paul Davison, co-founder of the platform, said, "The only reason we've grown through an invite model is that we feel that it's important to grow communities in a measured way. If you grow too quickly, things can break, and we have always tried to make sure that as we add new users to Clubhouse, the experience for everyone who's on the platform gets better rather than worse." The 'adequate experience' in question likely alludes to the technical framework behind supporting a wide expansion of users on the platform.
Since launch, Clubhouse was spoken of as being 'elitist', due to it being available only on iOS, and remaining accessible via invites. The platform has continuously attracted fluctuations in terms of user engagement and growth, but has clearly sparked off a streak among other social media platforms to incorporate audio-only features.
Thanks for reading till the end of this article. For more such informative and exclusive tech content, head over to our Facebook page and hit the Like button.