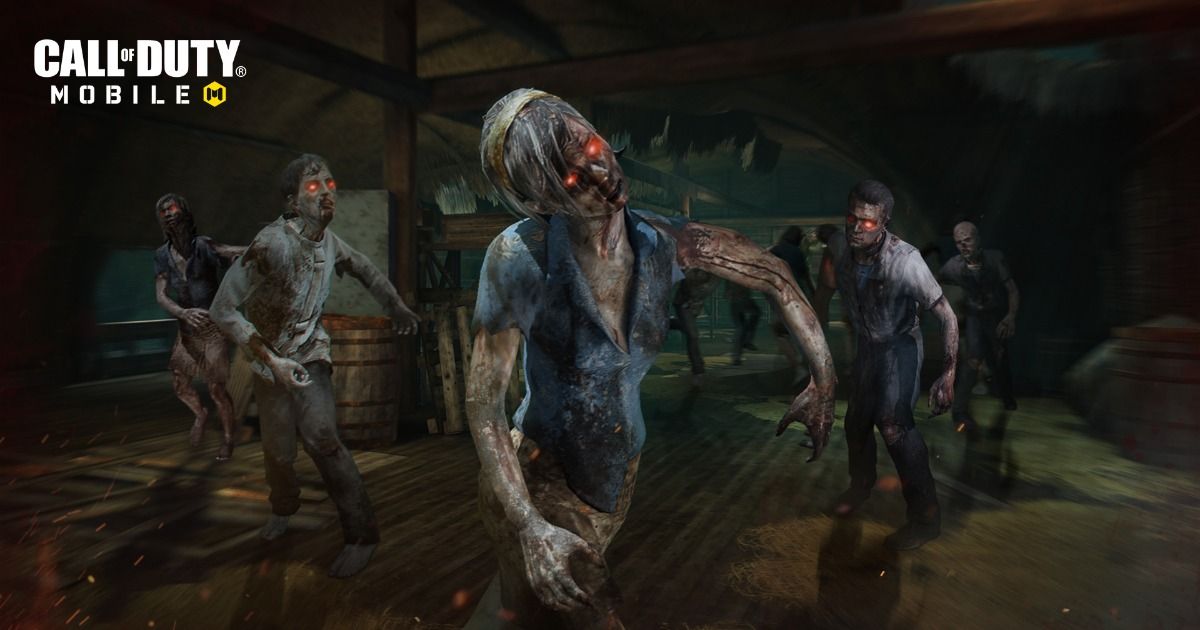 COD Mobile has been a runaway success for Activision and has essentially allowed Call of Duty to find new audiences after years of dominance on console and PC. Mobile games have evolved the past stage of endless runners and puzzle games to the point where games like Call of Duty can offer a console-level experience on the move.
COD Mobile is in its 5th Season currently, Deep Waters, and players have had a great time running about shooting each other in the face. However, there is one thing better than shooting each other up – shooting endless hordes of the undead.
Zombies has been an ultra-popular game mode on console and PC for Call of Duty, and Activision want to try their hand again at the survival-based co-op mode yet again on Mobile. Zombies is due a return on COD Mobile soon.
Also Read: COD Mobile Season 6 Test Beta Reveals New 120 FPS Options, Throwables, and Scorestreaks
Zombies to make a comeback in COD Mobile some time this year
📩 Transmission received:
❓ Location: Unknown
❓ Sender: Unknown
❓ Purpose: Unknown
⬆ Investigation team deployed to transmission site.#Day0Night0 pic.twitter.com/wx84OC7XWi

— Call of Duty: Mobile (@PlayCODMobile) July 22, 2021
Activision has dropped another hint of the game mode making a return. The latest is a video clip of an unknown transmission featuring the voices of characters fans might already be aware of from the series' past. Among those that can be heard, players were able to guess that they could be Corporal "Tank" Dempsey , Sergeant Nikolai Belinski, and Doctor Edward Richtofen.
While it looks like some of the original voice cast weren't able to reprise their roles, it will still be great to see these familiar faces come back into the fold in COD Mobile. This cryptic transmission hints at some inter dimensional shenanigans, which has led to an investigation team being deployed to the transmission site.
It is likely that the transmission site will play host to a map in the upcoming Zombies mode. Season 6 is looming on the horizon and COD Mobile fans cannot wait to dive and mow down countless mindless zombies.