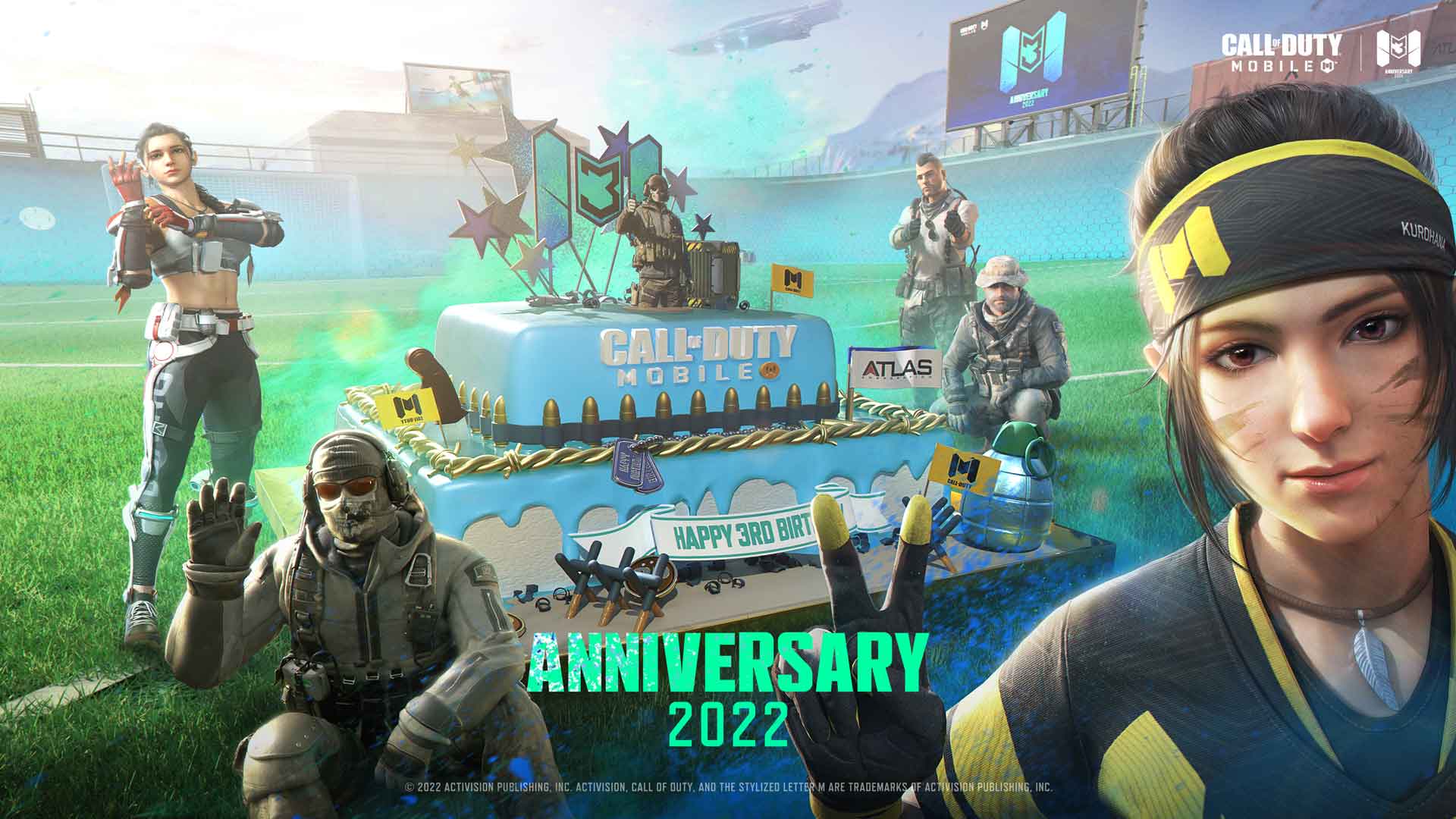 COD Mobile Season 10 which is titled World Class that includes the third anniversary is all set to be launched on 10 November at 5:30 AM IST. The game's third anniversary is supposed to be celebrated in Season 9 but the developers have postponed it to this month. Season 10 patch notes have mentioned a new multiplayer map and perk, three legendary soccers as operators, a battle pass that consists of new gun skins, calling cards, and more for players to redeem.
The battle pass in COD Mobile Season 10 is based on the game's third-anniversary theme. It will offer both premium and free rewards and much of the patch's content was earlier leaked on the Internet. Let us break down the official patch notes and see what the new season has in store for CoD fans this month!
Also Read: Next Call of Duty from Treyarch's Arriving in 2023, Sledgehammer Gamers Working on Paid Expansion for COD MWII
COD Mobile Season 10 World Class Update Patch Notes
Earlier this month, Activision confirmed that three of the legendary soccer players are coming to COD franchise titles, namely COD Mobile, Warzone 2.0 and Modern Warfare 2. The trio included Lionel Messi, Paul Pogba and Neymar Jr. and the latest patch has mentioned that the players are coming as operators. Their debut is planned to coincide with the World Cup in Qatar with the first match kicking off on November 20.
New Multiplayer Map: Crossroads Strike
A small-sized known map first introduced in Call of Duty Black Ops Cold War is making its way into season 10 of Call of Duty Mobile. Players can experience a fast-paced battle in this snow-covered base. It is a perfect setting for big team battles and plenty of long-range battles.
World Class Battle Pass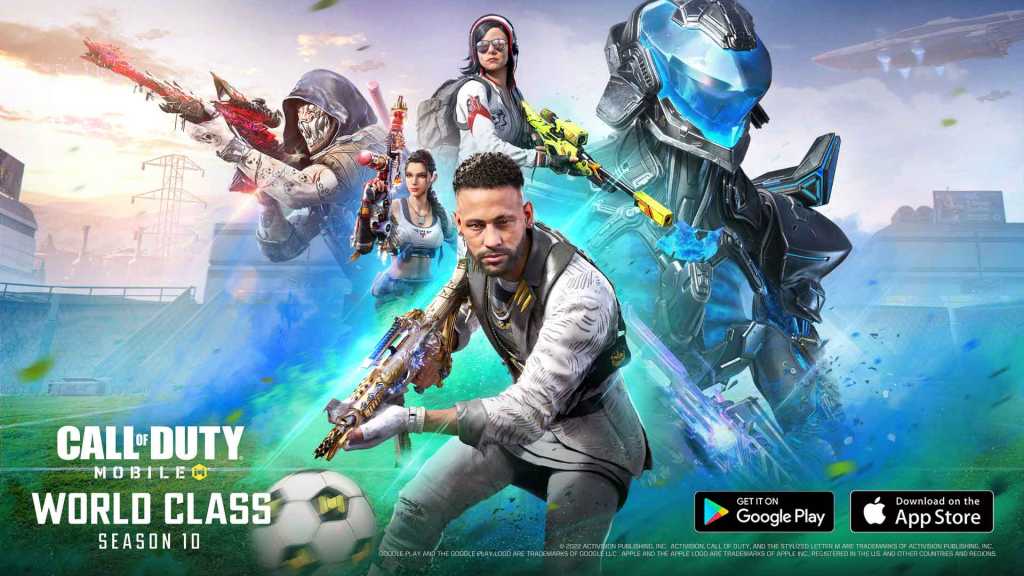 Season 10 introduces a new Battle Pass with free and paid items such as new Operators, Weapon Blueprints, Calling Cards, and other rewards, the most notable of which is an Operator Skin of Paul Pogba.
The free tier rewards include:
Operator Skill — Ballista EM3, unlocked at Tier 14
New LAPA SMG at Tier 21
Weapon Blueprints, the RPD — Victory At Tier 50
Premium pass tier rewards are:

Paul Pogba Operator Skin and Urban Tracker — Tracked
soccer-themed Weapon Blueprints like the ASM10 — Midfield Legend
LAPA — Hot Dog Rifle
NA-45 — Athletic Soul
Season 10 features huge map modifications to Battle Royale, as well as three new points of interest on Isolated:: Explore the Atlas Ship Crash Site, compete at the Atlas Refining Facility, and put your soccer talents to the test in the new Stadium. When approaching these new regions, be prepared to compete, as other inquisitive Operators will undoubtedly be scouting nearby.
Seasonal Challenges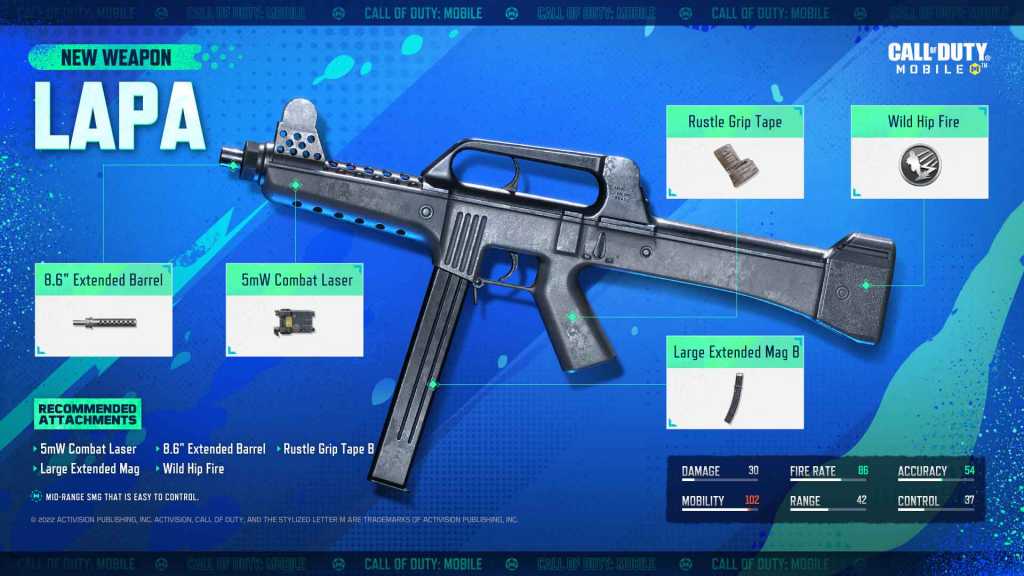 Season 10 introduces new Seasonal Challenges with benefits such as new Weapon Blueprints, Operator Skins, and up to 30,000 Battle Pass XP. More information will be available in-game during the season, including a challenge that will grant the new M16 signature attachment – Burst Mode Perk upon completion. The store updates include the following:
Soccer Stars: Season 10 brings Lucky Draws featuring Neymar Jr. and Leo Messi alongside themed Weapon Blueprints and other items.
Mythic Spectre: The first-ever Mythic Operator in Call of Duty: Mobile arrives in Season 10 as a highly upgradeable Spectre. Customize the skin using three upgrade levels that change the colour and complexity of the armour.
Battle Pass Vault: Use the new Battle Pass Vault to purchase previous Battle Pass content to unlock access to content you missed out on.
View Full patch notes here
Also Read: From Call of Duty to Arkham Knights: Video Games Reportedly Linked to Better Cognitive Development in Children