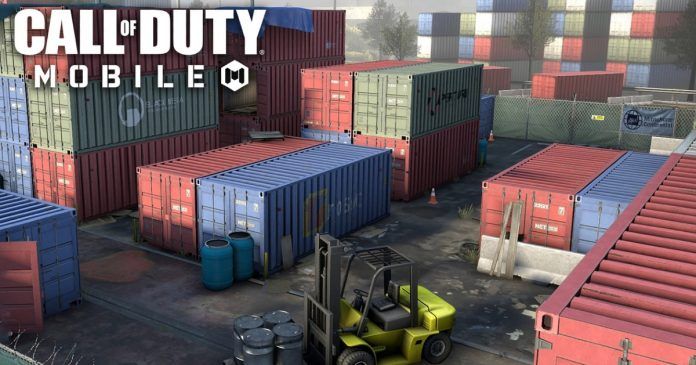 Call of Duty Mobile is one of the most popular mobile combat games for sure, but a large part of its continued popularity depends on how Activision has kept things moving and fresh within the game. A big chunk of that is with new maps, and with the upcoming CoD Mobile Season 2, the game is set to get an all-time favourite – Shipment. The latter was first introduced back in 2007, with the original Call of Duty: Modern Warfare on PCs and consoles. Following its massive popularity back then, Activision pushed a revamped reboot of the Shipment map in the 2019 version of Modern Warfare. Now, it is set to roll out in CoD Mobile Season 2 as well.
Shipment, for those who haven't been Call of Duty regulars, is one of the most played and most favourite maps on the game. Initially, it was set in a barrage of shipment load in wilderness. Subsequently, Activision turned the map into a completely different dynamic, and it now features a very compact shipment yard layout. The salient feature of the Shipment map is its compact gameplay and fast pace – players respawn super fast, and both teams are locked and loaded into a small arena, therefore making sure that all combats and face-offs in the game happen at breakneck speed.
Given its compact gameplay, it will be interesting to see how CoD Mobile Season 2 fits Shipment into its gameplay modes. If it sticks to the classic game style, then it is unlikely that Shipment will be a part of the game's battle royale maps. However, it can be great for other modes such as team deathmatches, and really suit the style of gamers and gaming teams looking for rapid, engaging combat maps in the mobile gaming world.
CoD Mobile Season 2 is also set to get new weapons from the classic game, therefore shaping it up to bring the game even closer to its full version. With Season 1 set to end on March 10, it should only be a matter of days until we get to see all the new features of CoD Mobile Season 2 come to life.
Thanks for reading till the end of this article. For more such informative and exclusive tech content, like our Facebook page