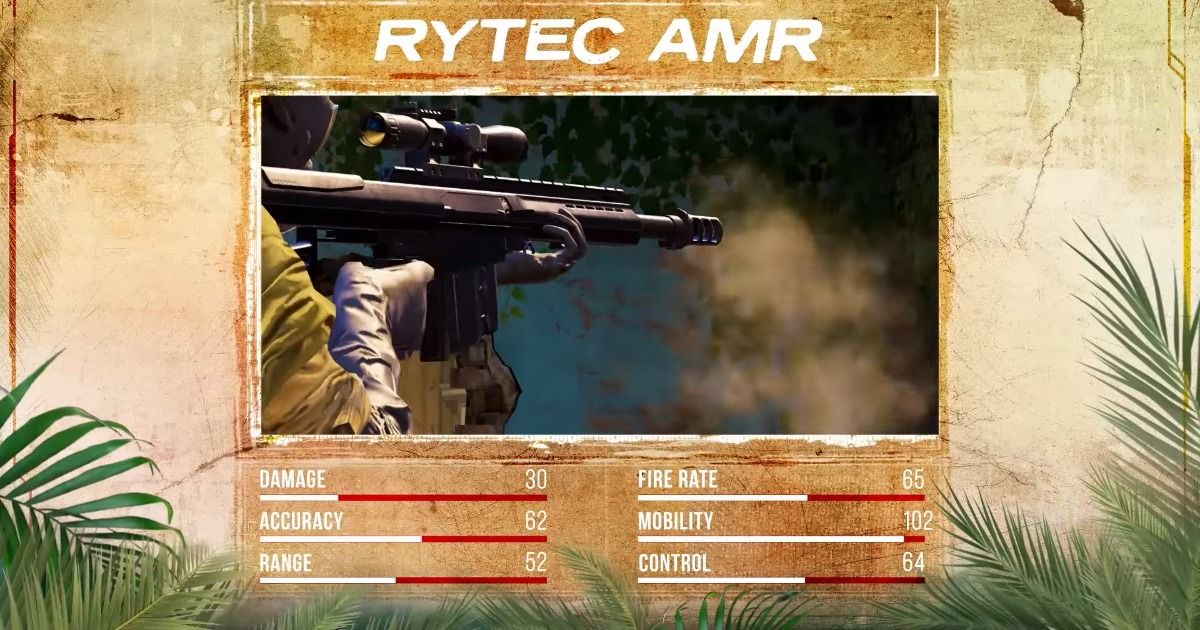 A new season in COD Mobile means new ways to dispatch your enemies – using new weapons that the game has to offer. One of the newest weapons arriving to COD Mobile is the Rytec AMR Sniper Rifle which packs quite a punch – and was first seen in Call of Duty Modern Warfare (2018).
The weapon also has a mythical skin called the Nautilus which will drop on tomorrow at 5PM PT/ 5:30 am Indian Standard Time. The Rytec AMR is a pretty solid sniper, and is a semi-automatic weapon that holds 5 rounds in one magazine. The relatively small magazine makes it so that players will need to prioritize their shots and not waste any ammo as reloading can take quite a bit.
Also Read: Top 5 Horror Games You Must Play on Android/iOS Devices Today: Dead by Daylight, Eyes, and More
New Mythic weapon, Rytec AMR – Nautilus is dropping in
COD Mobile
tomorrow
The stats remain pretty much identical across the board for both the mythical and functional variant of the Rytec AMR – although the kill animation looks like it may be a little more extravagant for the Nautilus. On top of being a rather menacing looking weapon, the Rytec AMR is one of the most divisive weapons in the COD community.
Many in the Warzone community have had mixed feelings regarding the Rytec AMR mainly due to the weapon's confusing effectiveness at range and small magazine size. It will be interesting to see how players respond to the Rytec AMR in COD Mobile – and perhaps it will prove itself more effective on mobile.
It is safe to say that Season 6: The Heat packs a lot of content for players to enjoy – especially with the Undead Siege. The zombies game mode has been received rather well by the playerbase as they have embraced the pure chaos and unbridled joy of round-based survival horror-shooter game mode.