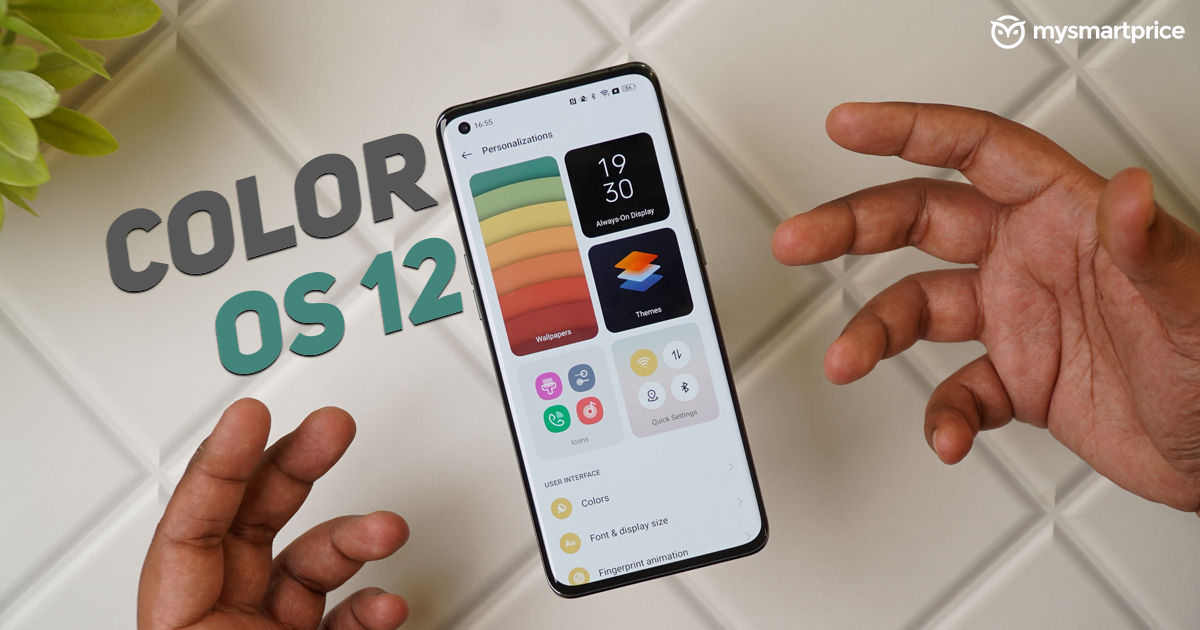 OnePlus' integration with OPPO seems to be causing some unfavourable shift of dynamics. Yes, Color OS 12 is more polished than Oxygen OS 12, and seems like that's going to be the case until the unified OS comes about in 2022. Let's take a deep dive look at Color OS 12.
Design and UI Changes
The first thing that stood out to me is the new and streamlined design – which OPPO claims is more inclusive. I believe that has to do more with the fact that OPPO is now working with a linguistic expert team to provide more accurate, contextual, and localised UI in 67 languages including 13 Indian languages. I tried the OS in Tamil and it did seem to rewrite all of the system UI and first-party app text in pure Tamil. Which is great.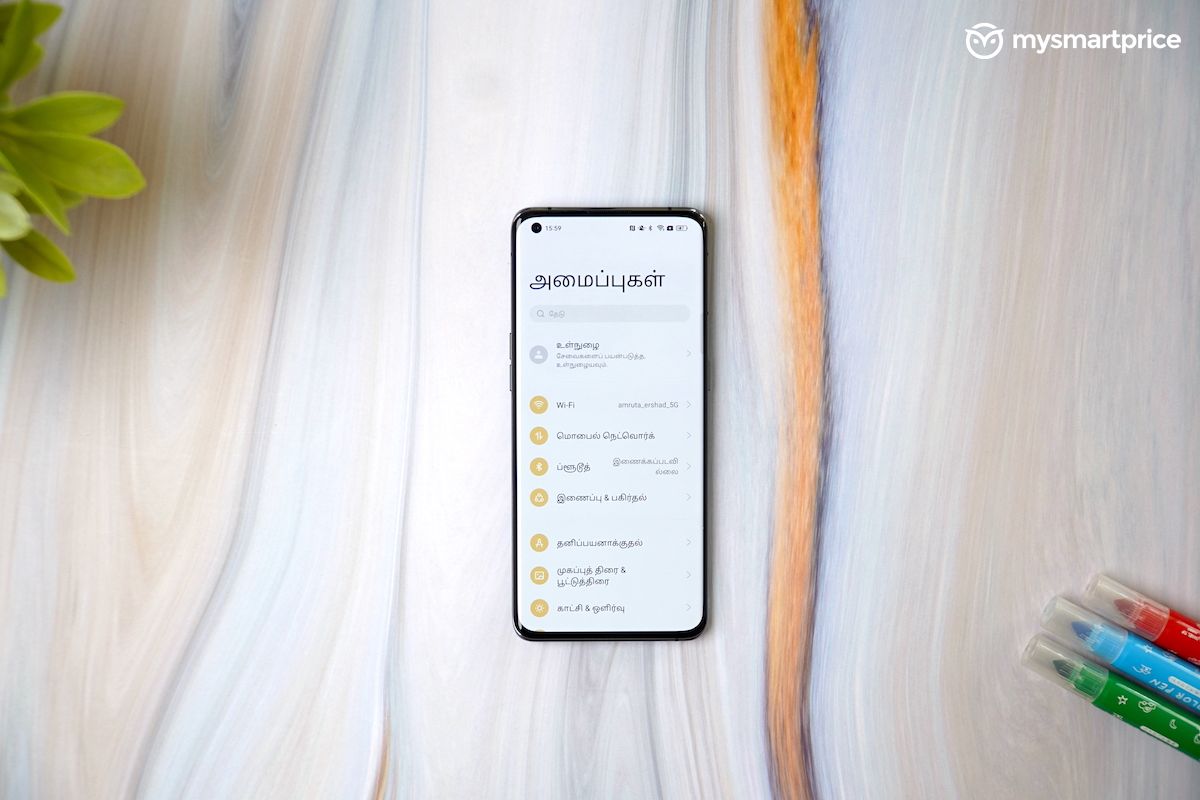 As for the design, OPPO has redesigned page layout in its first party apps such as Phone and Settings. There's just the right amount of White Space everywhere with a huge emphasis on ensuring there's very little truncation happening, in whichever language you are using the UI no less. However, the text wrapping issues still persist in certain parts of the UI. For example, in the Customisation Menu that pops up when you long press on the Homescreen has a broken word with the single letter 's' moved to a second line, which could've been easily avoided.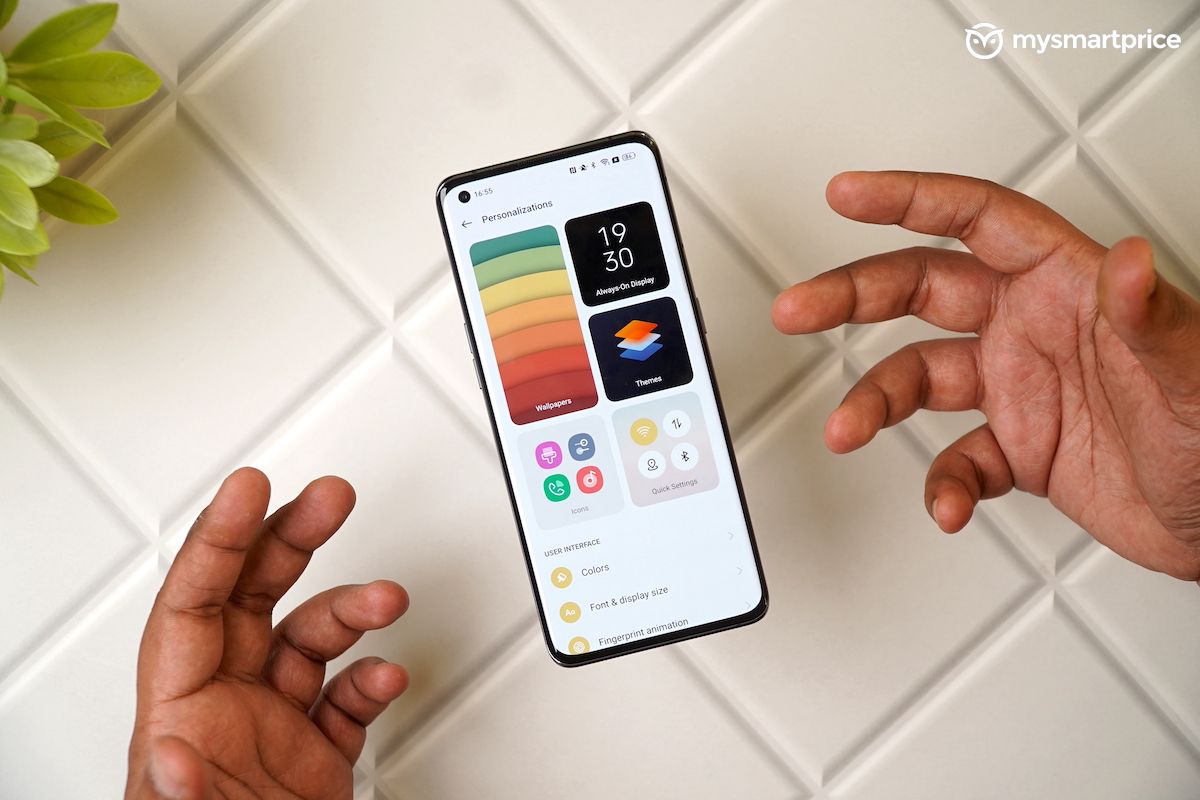 That minor niggle aside, I really like the attention to detail in UI design with a strong adherence to golden ratios and clean typography. OPPO has also moved away from the flat design icons to 3D ones. The idea was to make them feel like buttons. Plus the app names have a slight shadow to them too. The Floating Windows have nicely rounded edges as well. It all feels very cohesive now.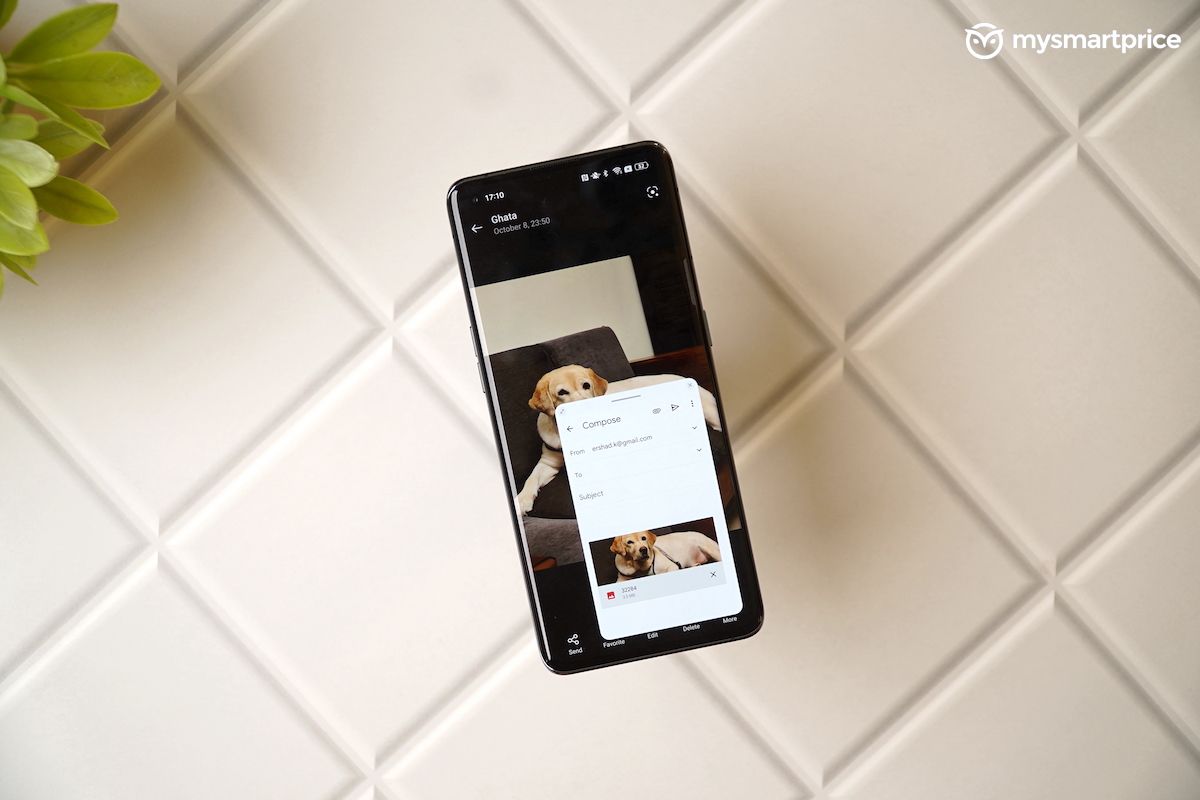 Although, here comes the fun part. Oxygen OS 12's entire design language: the icons, the home screen settings, the app drawer…you name it, everything is the same as Color OS 12. Within the Settings app, the Battery page, the Display page, the Personalisation page, everything is exactly the same. Having said that, OPPO has imported a few OnePlus features and optimisations.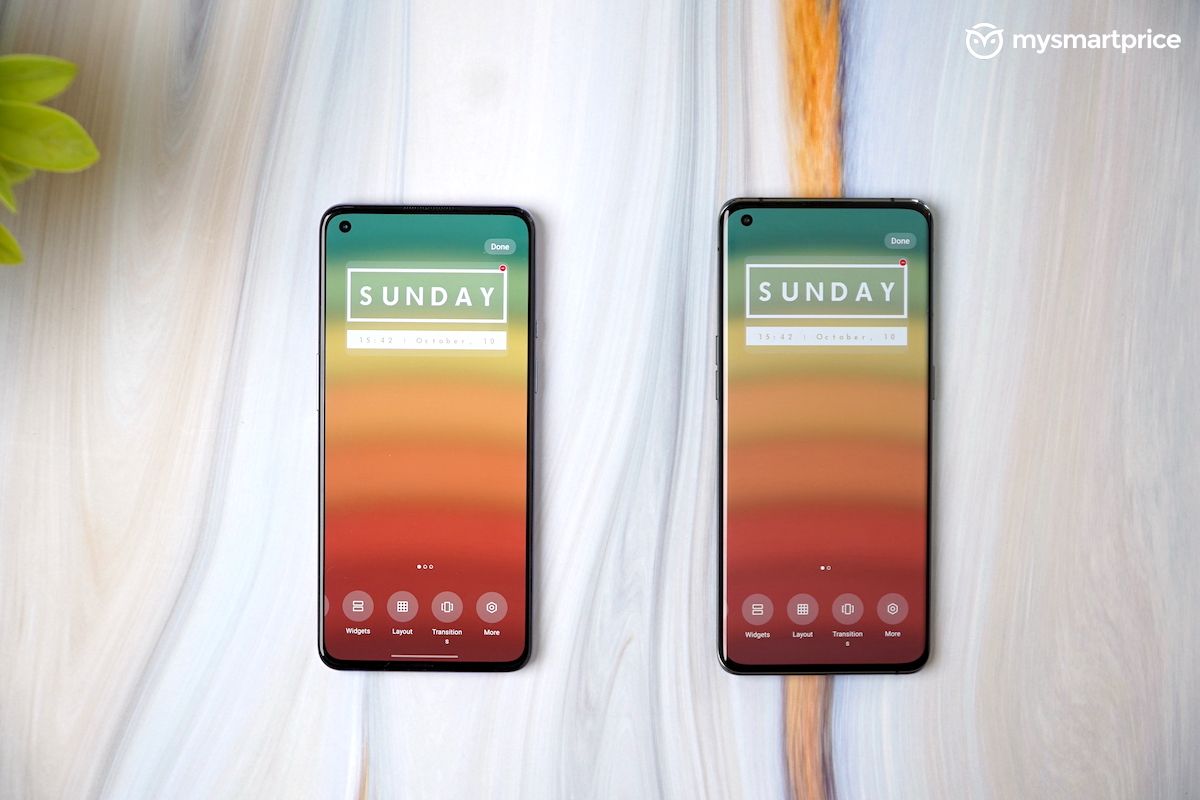 The most important one is the way the animations are tuned. OPPO says Color OS 12 has an upgraded Quantum Animation Engine 3.0, but from the way an app folds into the dock to the general swiftness in the UI – which is far more natural and intuitive – it feels a lot like Oxygen OS now. Seems like OPPO has picked up the fine tuning of OnePlus phones for its new software upgrade. And, that is possibly the best thing about Color OS 12.
Secondly, the Games app from Oxygen OS has been imported to Color OS 12. But, Game Centre continues to exist as well, which feels wasteful. Maybe, OPPO is testing the waters and will stick to only one app for the future. Another borrowed feature is the Portrait Silhouette setting in the Always-On Display mode, which is basically another word for the Canvas personalisation on Oxygen OS. I do like this AOD, though.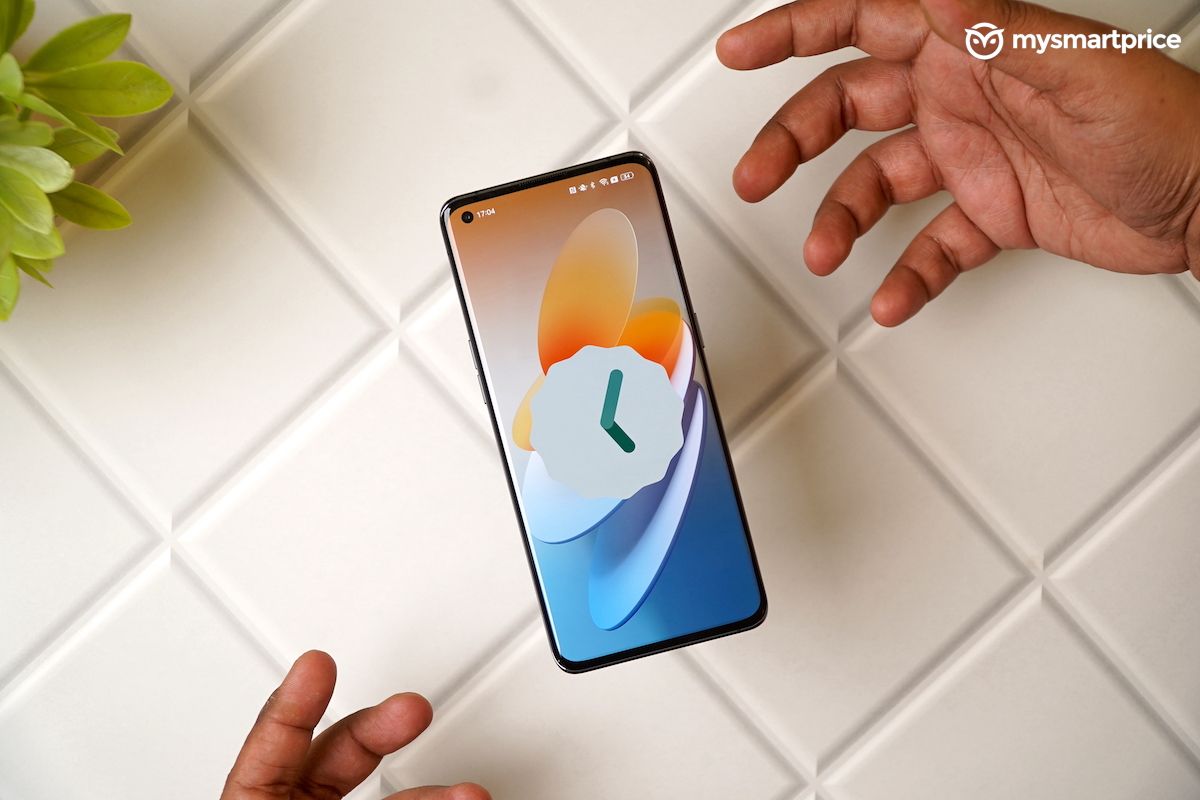 Moving on, here's one more reason why Color OS 12 is making the right moves and Oxygen OS 12 is not. You get a replica of Android 12's Material You Theming Engine in which the phone picks up the colours of the elements based on the shades in your wallpaper. (Currently, Material You is exclusive to the Pixels and could come in a future update) It works really well and the theme keeps automatically adjusting itself when you change the wallpaper. But yes, both Color OS 12 and Oxygen OS 12 have this new Inventive Wallpaper feature that automatically creates custom wallpapers based on the image you feed it. It is rather cool but, you'll see that the designs are repetitive. So, there's a possibility that you might get bored soon.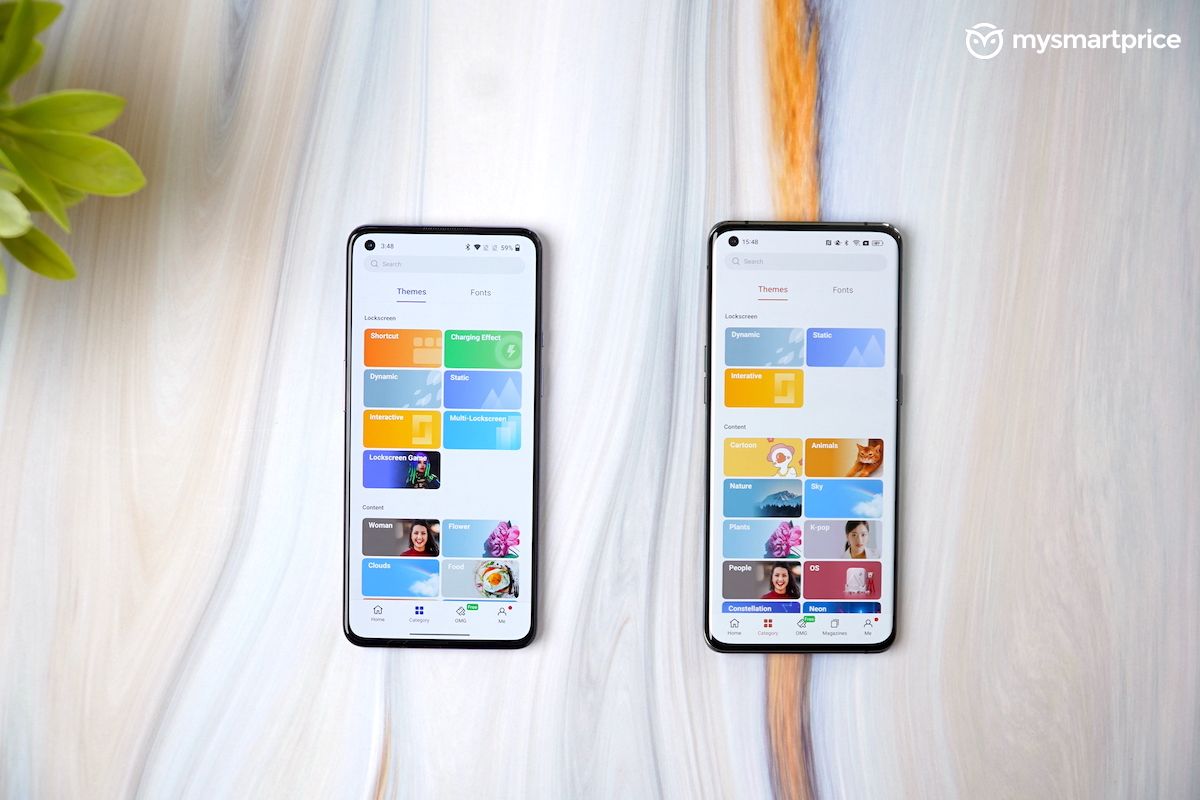 Also, it feels redundant that both Color OS 12 and Oxygen OS 12 continue to have a separate Theme Store. But yes, I doubt OPPO would want to slip up on the opportunity to make money from the Themes sold in the store – whatever little it is.
Useful Features
While design is one thing, Color OS 12 is packed with extra features: some new, some improved with added functionalities. For example, OPPO's 3-finger screenshot and translation has now extended to the Smart Sidebar. I find this super convenient because our work involves tracking leaks, which are often published in different languages such as Mandarin, Dutch, French, etc.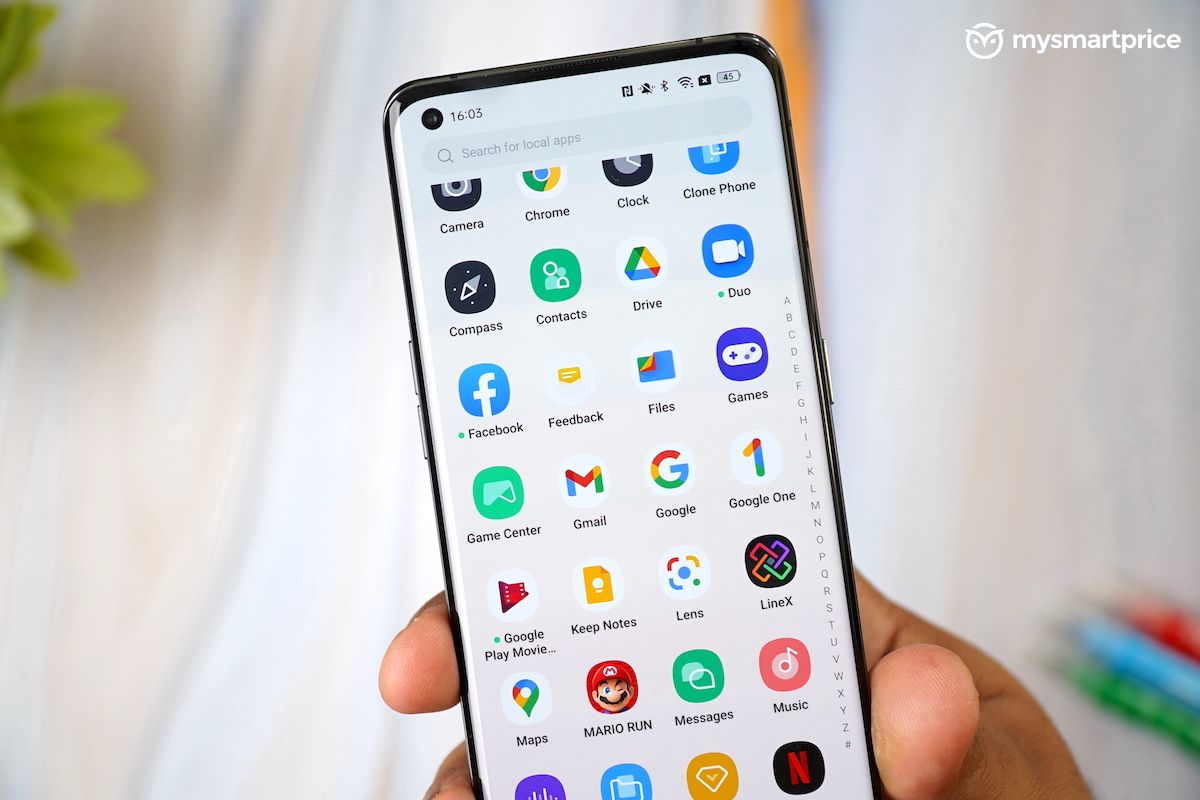 And, there's this new Background Stream option that pops up in the Smart Sidebar when you are watching any video on a streaming app like YouTube, Netflix, or Prime. What this essentially means is that you can actually listen to the video in the background. It works even if you don't have a Premium account on YouTube. How cool is that?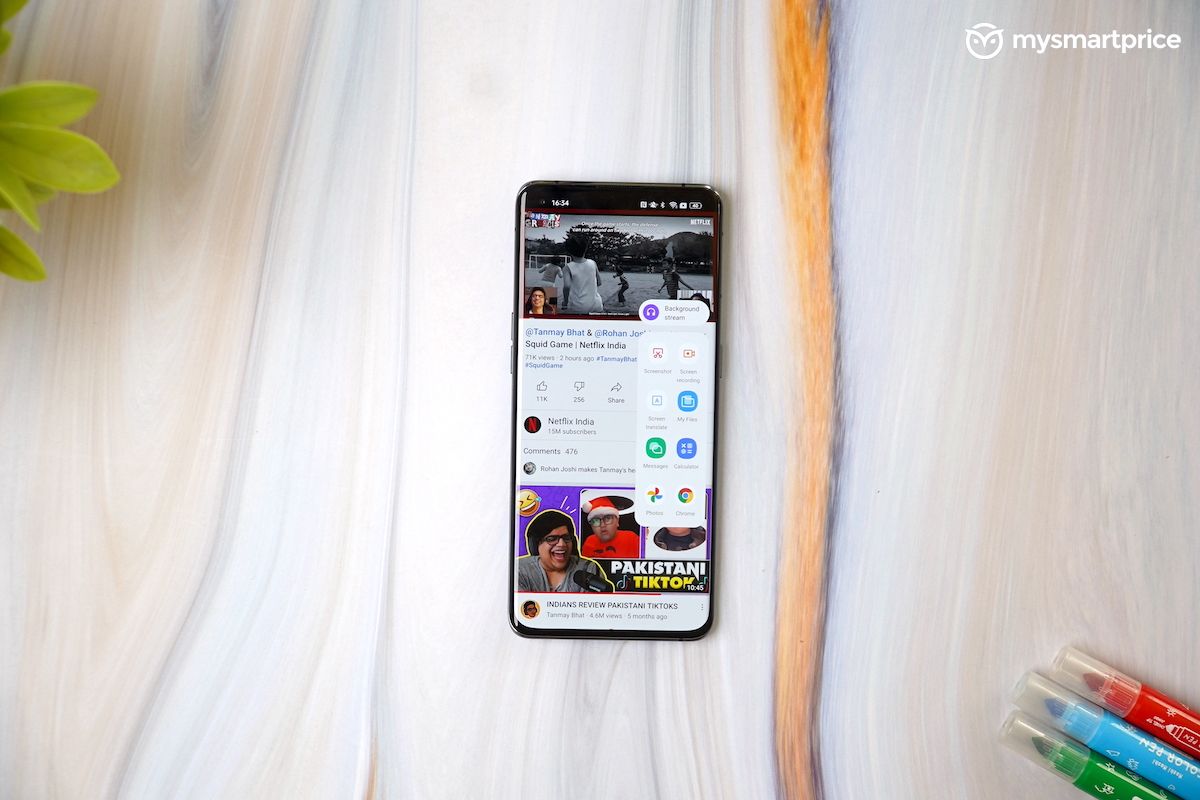 Floating Windows have been around for a bit but in Color OS 12 you can easily extend the size by merely dragging from the corner. And, you can drag and drop a photo from the Photos app into any compatible floating window. For example, Gmail. There are also some improvements to the Quick Return Bubble as well. But, for some odd reason, it just didn't work on the games I tried. Maybe a Beta related issue that will probably ironed out in a future update.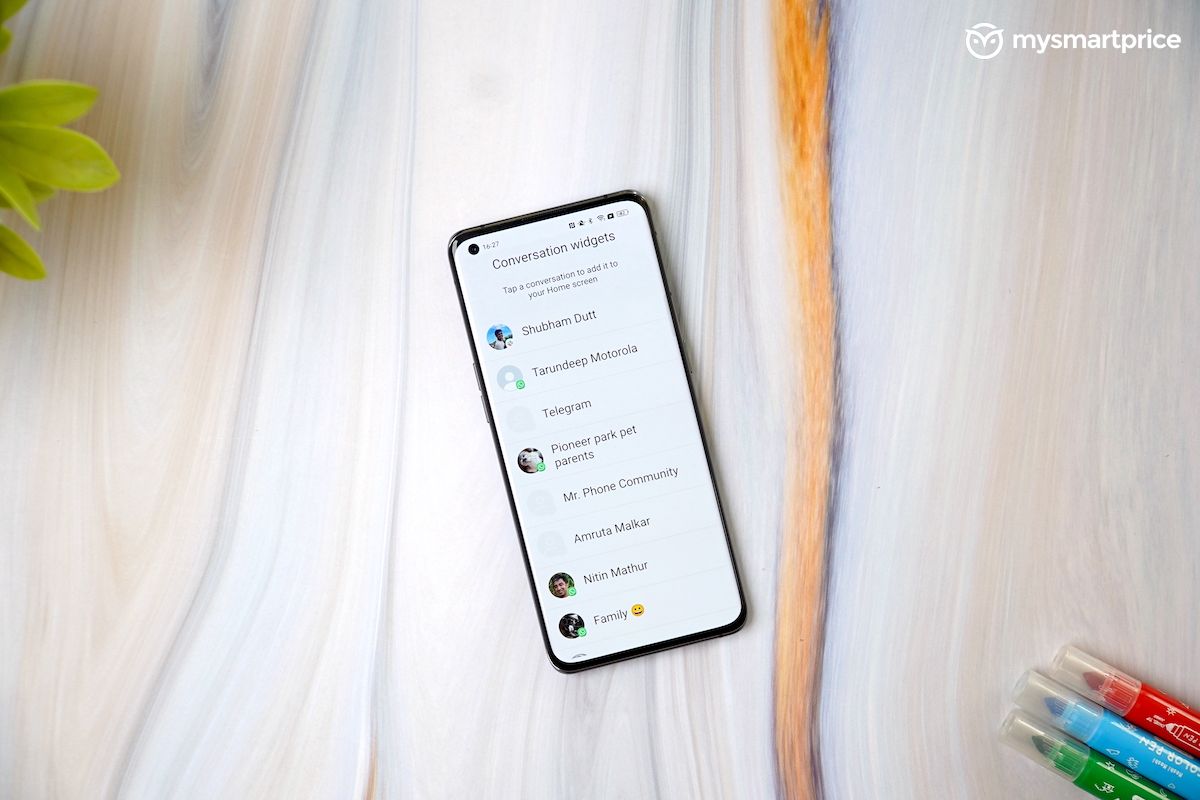 Android 12 features such as the Conversation Widget and Quick Bubbles are also present but I find them very weirdly implemented. I couldn't get around to using them effectively. Finally, the Accessibility Features have been broken down into four easy to understand segments and OPPO has also included GIFs to make it easier to understand these features. Just a whole lot of UI polish and upgrades happening all over the OS.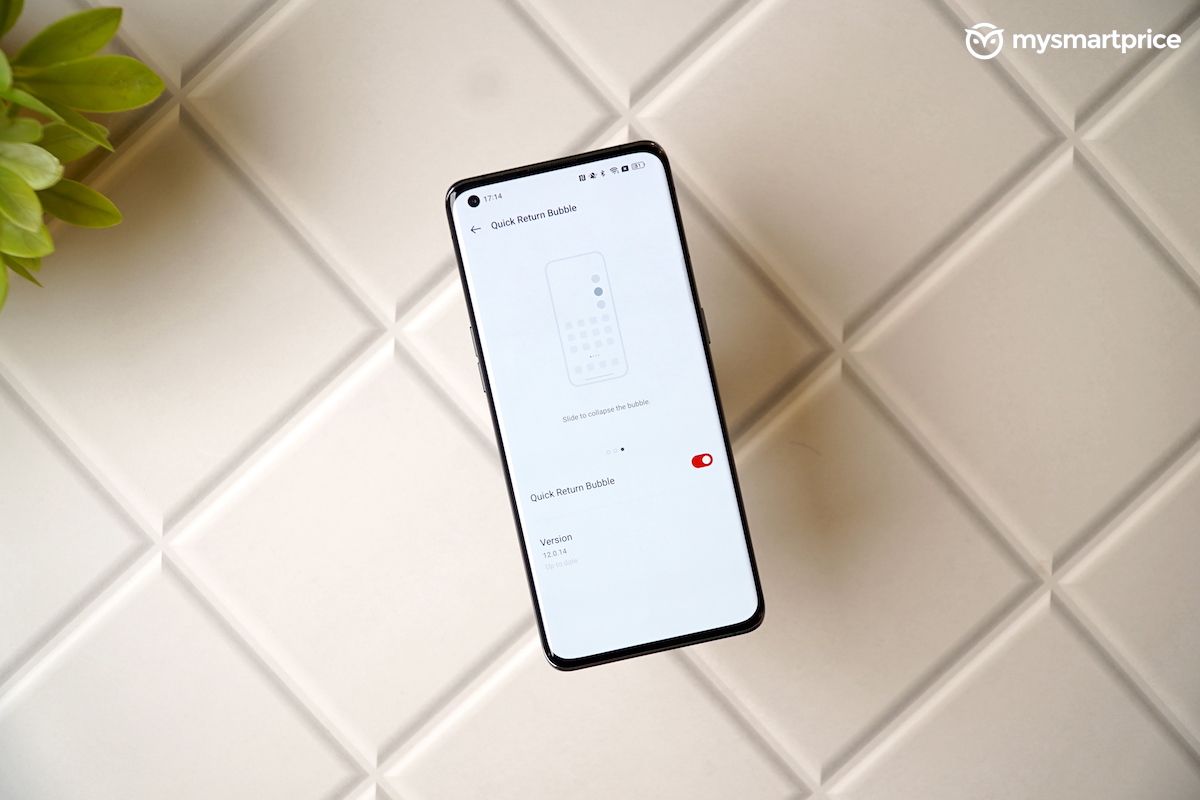 Privacy and Security Upgrades
I am glad that OPPO has also concentrated on privacy and security improvements across the board:
First and foremost, you get the Privacy Dashboard feature from Android 12 here. It gives you a comprehensive readout of which apps used your Camera, Microphone, Location, and more. I find this quite revealing and useful. It makes it easier to sift through the data and stop access to miscreant apps, if any.
Secondly, you can give apps only your approximate location data if you so wish. What this means is that if a certain Weather app needs to give you weather data for your location, it doesn't need pinpoint accuracy anyway. Another pretty nifty feature.
Plus, if any app is using your phone's microphone or camera, it alerts you in the top notification bar.
Finally, OPPO also incorporates the Safety and Emergency Settings, which lets you mark your Emergency Contact, give your Medical Info, and more in case of a genuine health emergency. Since a smartphone is now almost always on you, this feature makes a whole lot of sense.
Performance Upgrades
Every OS upgrade comes with some or the other form of performance upgrade. The first thing I noticed is the extended RAM feature, which has been around for a while, but I just wanted to highlight that it's baked into the OS. One really cool thing I noticed is that Game Mode has a tool that lets you see the FPS data in realtime. But, it is slightly broken now. It is also available on Oxygen OS 12, for what it is worth.
Another new addition is a revamped Battery Dashboard that maps daily usage statistics and battery consumption. Moving on, OPPO also has a new AI System Booster built in collaboration with Google, which apparently: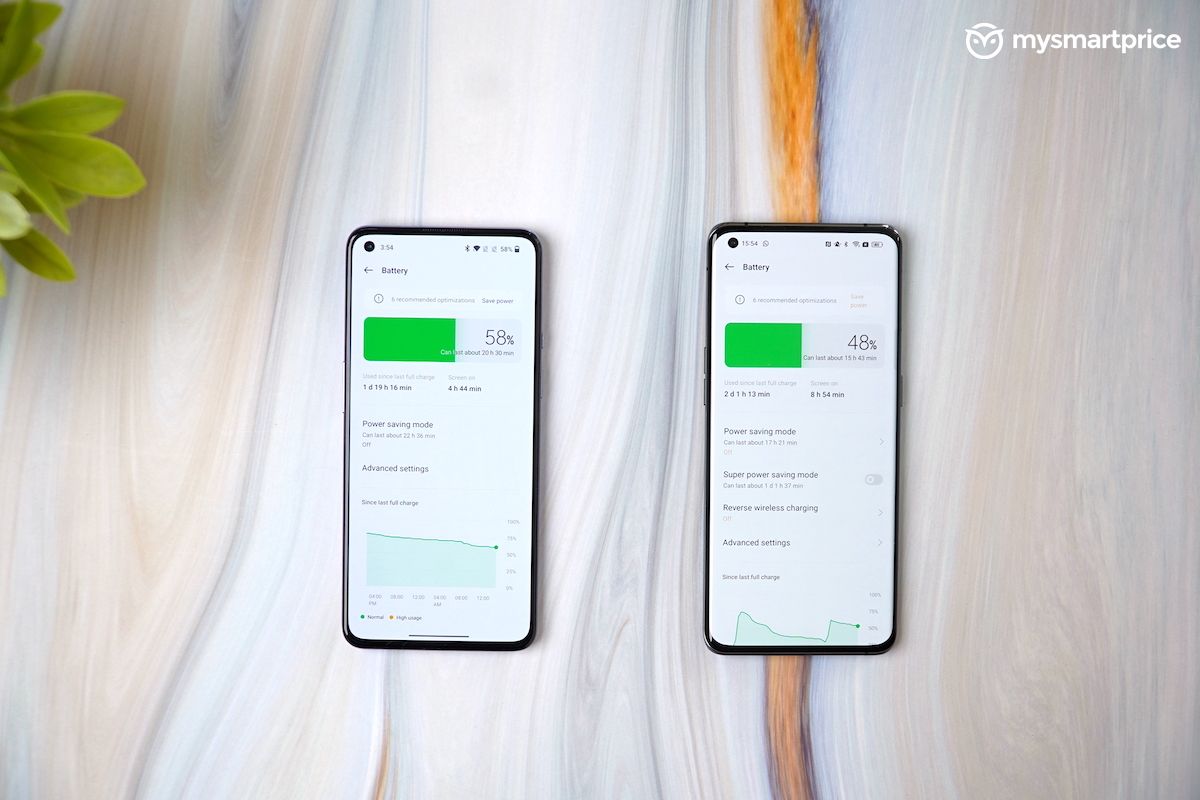 Reduces memory usage by 30%
Reduces background power consumption by 20%
Increases battery life by an average of 12%
…and a whole lot more. All this does sound good but, I couldn't find a toggle switch if one exists. Maybe, all of this is just processing in the background. I will check with OPPO and get back to you folks in the comments section.
Beta Upgrades Timeline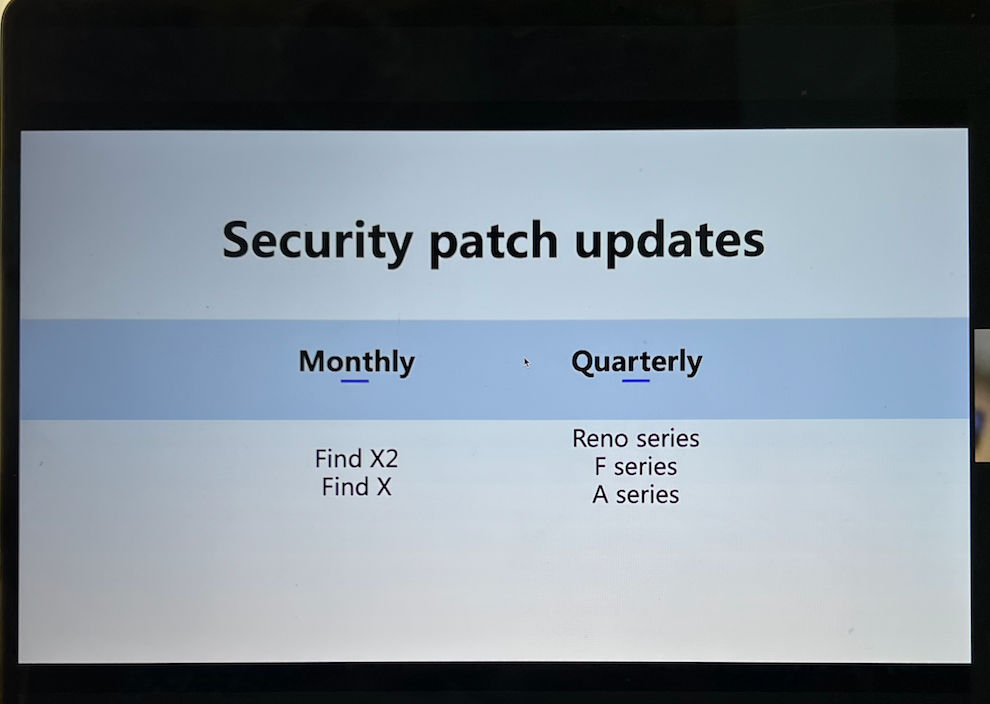 As for the upgrade timeline for different OPPO phones, you can see the list in the images here. But, note that this is only the upgrade timeline for the beta versions. OPPO is currently non-committal about the stable updates.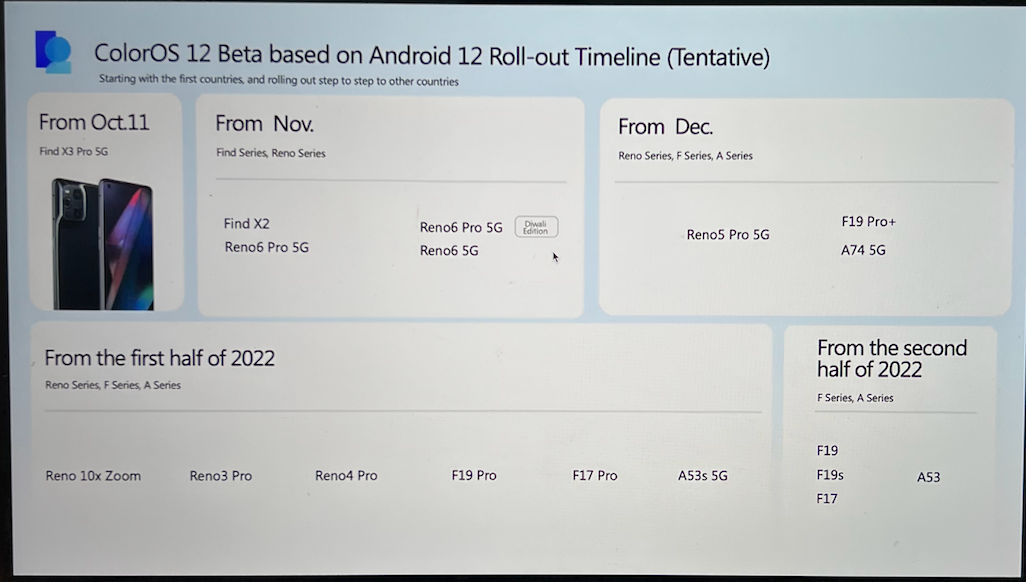 Although, the company did clearly state that it is trying to create a light version of Color OS 12 four budget devices with lower RAM configurations. We will have to wait for an update from OPPO to see if that actually happens.
Conclusion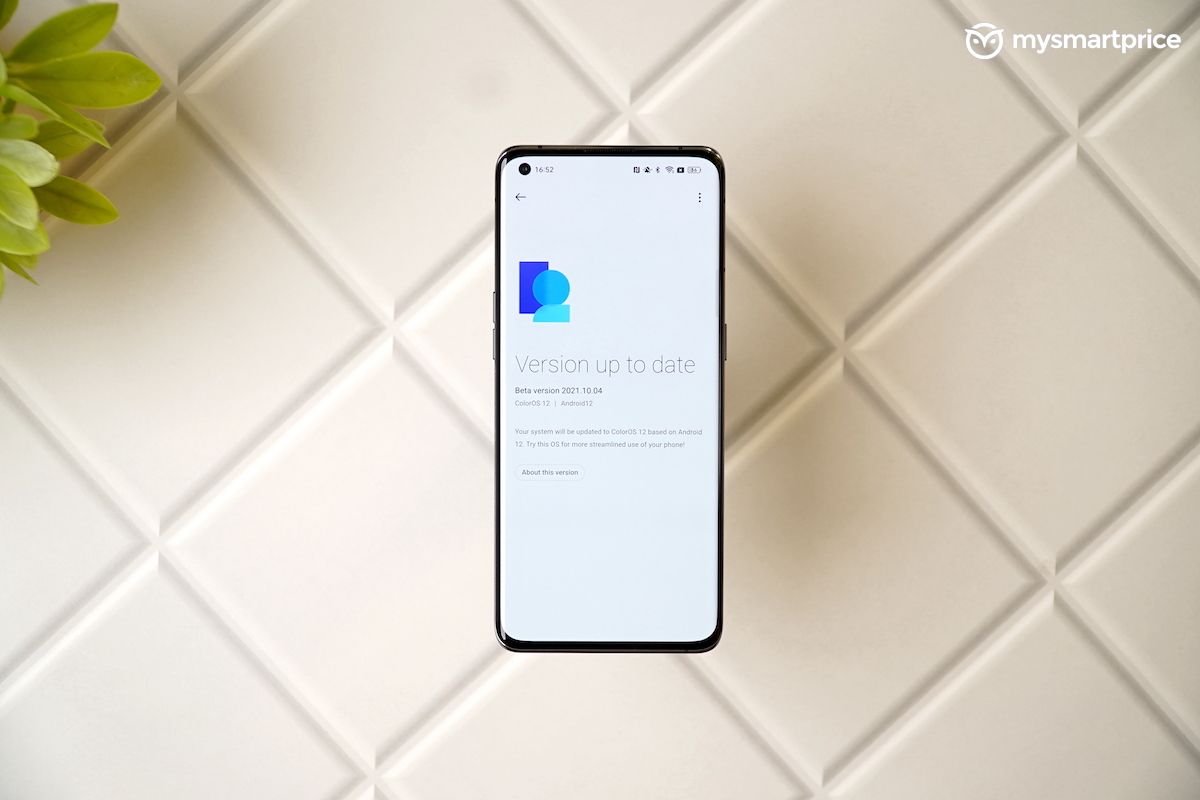 I really like the spit and polish applied to Color OS 12. And, the fact that OPPO's engineers are working closely with Google to ensure that Android 12's core features are also implemented is great too. Plus, OPPO issuing updates almost parallelly with Android 12's launch is commendable– even if it is only beta at the moment. Most importantly, all the changes in Color OS are pretty indicative of the fact that it is going to be the base for the unified OS for OPPO and OnePlus phones that will be announced in 2022.
Most of Oxygen OS' original identity has been wiped off in Oxygen OS 12. For all intents and purposes, Oxygen OS 12 is similar to Realme UI, where it is merely a fork of Color OS 12. In fact, in its current state Oxygen OS 12 is just an interim update that will continue to exist until even the name gets wiped out eventually. If you ask me, for folks who've loved Oxygen OS over the years, this will come as a huge shock. And, many people who picked up a OnePlus phone in the recent past will definitely be jolted by the fact that their phone has turned into an OPPO phone overnight. The only few features they will find familiar are the Zen Mode and the Shelf.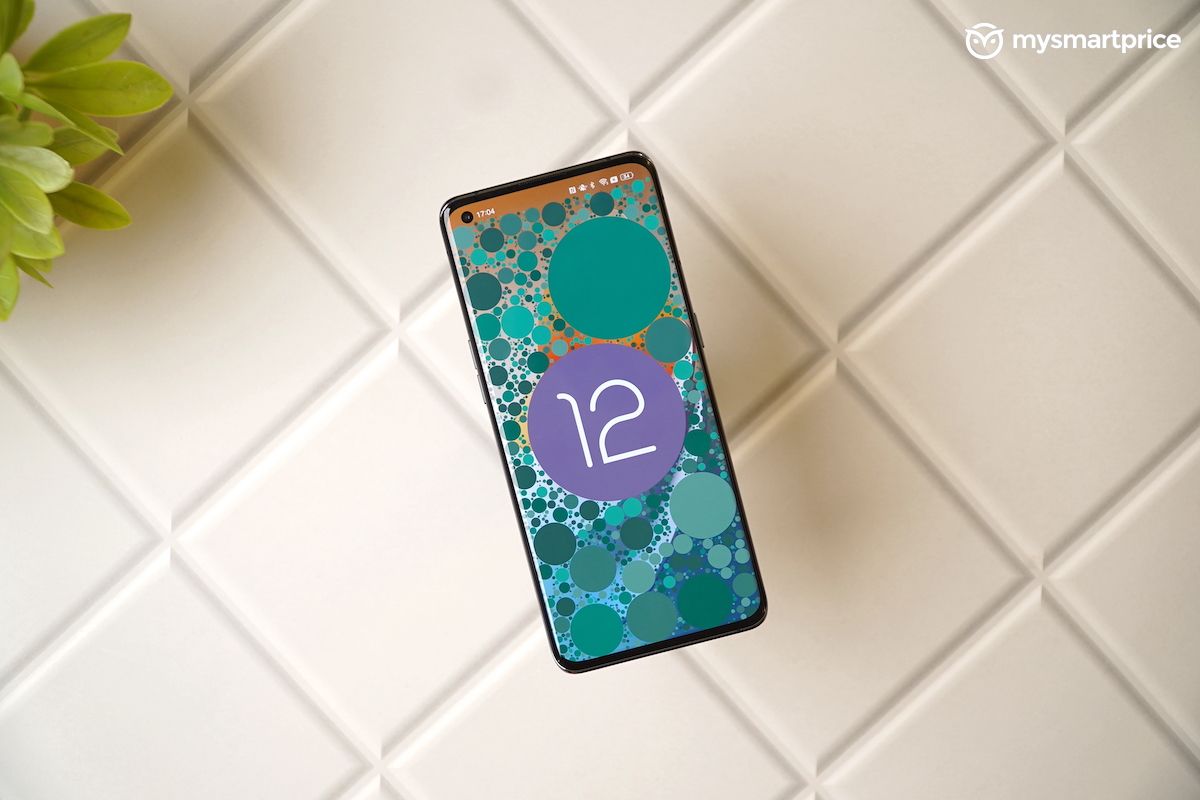 Okay, I realise I've been talking about Oxygen OS 12 in a Color OS 12 review but that's just what it is right now. However, it doesn't take away from the fact that Color OS 12 is a great step in the right direction for OPPO phones and I guess OnePlus users should start finding their peace in using it. At least they can be assured of bug free, timely updates in the future. And, like I mentioned in the review of the OnePlus Nord 2, I'd be happier if OnePlus just ripped off the bandaid and moved to Color OS 12 instead of delaying the inevitable. And, to be honest, sorry OnePlus fans, but Color OS 12 feels more refined and feature-rich than Oxygen OS 12 right now. Even in their beta states.
So, what do you folks think of Color OS 12? Let me know in the comments section below.