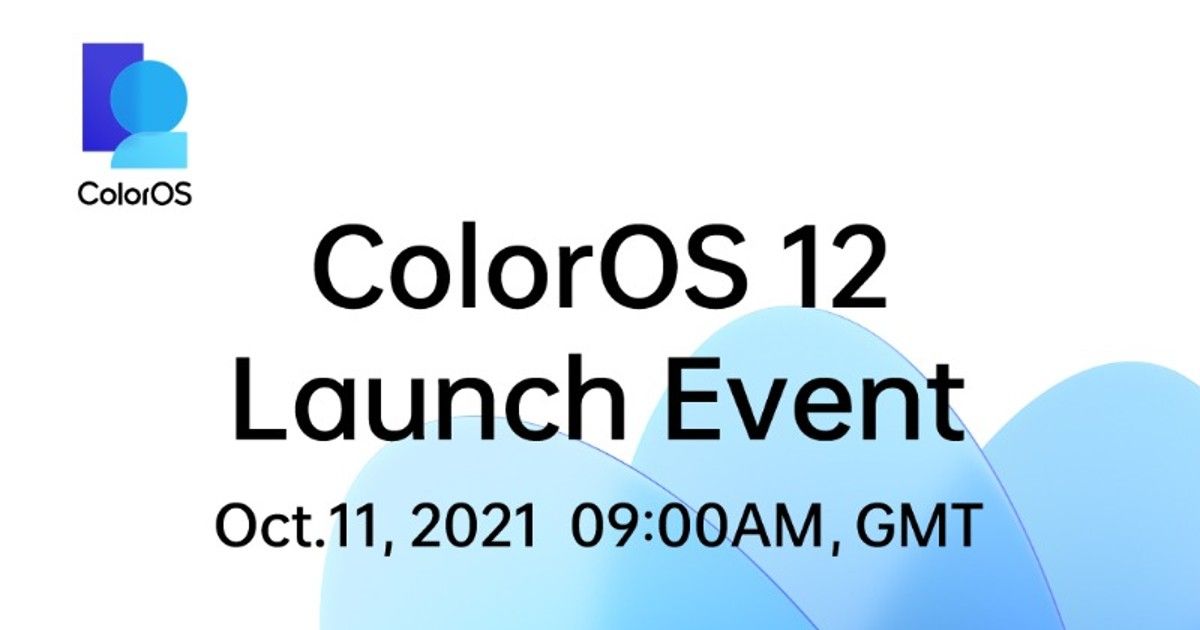 ColorOS 12 is incoming, and a global launch date for the custom Android interface has now been set. The global Twitter handle of ColorOS, Oppo's custom Android interface, has announced that it will launch the latest version of the software on Monday, October 11, at 2:30PM IST. A global launch event is set to be streamed on October 11, which will showcase new features of the software that is tipped to be based on the latest generation Android 12.
It is interesting to note that of late, Oppo has announced its internal takeover of OnePlus' R&D and software divisions. After the latter integrated its divisions with fellow BBK Electronics brand Oppo, the company announced ColorOS 12 in China earlier last month. In this announcement, the companies stated that eligible devices for the update would include the Oppo Find X3 and the OnePlus 9 series. Globally, however, ColorOS 12 is seemingly set to be restricted largely to Oppo devices only, while OnePlus phones will continue to feature its own custom Android OS, OxygenOS.
On this front, Oppo has stated it is laying down the course of its upgrade rollout. The company is seemingly promising three years of Android upgrades for its Find X series of flagship smartphones. The premium Reno and F series smartphones are being lined up for two major Android upgrades, while the basic A series Oppo phones will be offered one Android upgrade in their life cycle. In terms of security patches, the Oppo A series phones will get three years of updates, while the Find X, Reno and F series phones get four years of security updates.
What therefore remains to be seen is the feature set that ColorOS 12 will bring to the table. The custom OS is being introduced as a forked take on Android 12, and given the visual overhaul that Google has given it, what remains to be seen is how Oppo chooses to overhaul its own version of Android. ColorOS 12 will be rolled out for eligible devices soon after its October 11 release, which would come about a week after Google started the rollout of Android 12 to eligible devices of its own, as well as third party OEMs.
Thanks for reading till the end of this article. For more such informative and exclusive tech content, like our Facebook page