Highlights
ColorOS 13 gets a new Aquamorphic design.
A bunch of OPPO phones have received the beta update.
OPPO is now rolling out the stable update to many of its smartphones in India.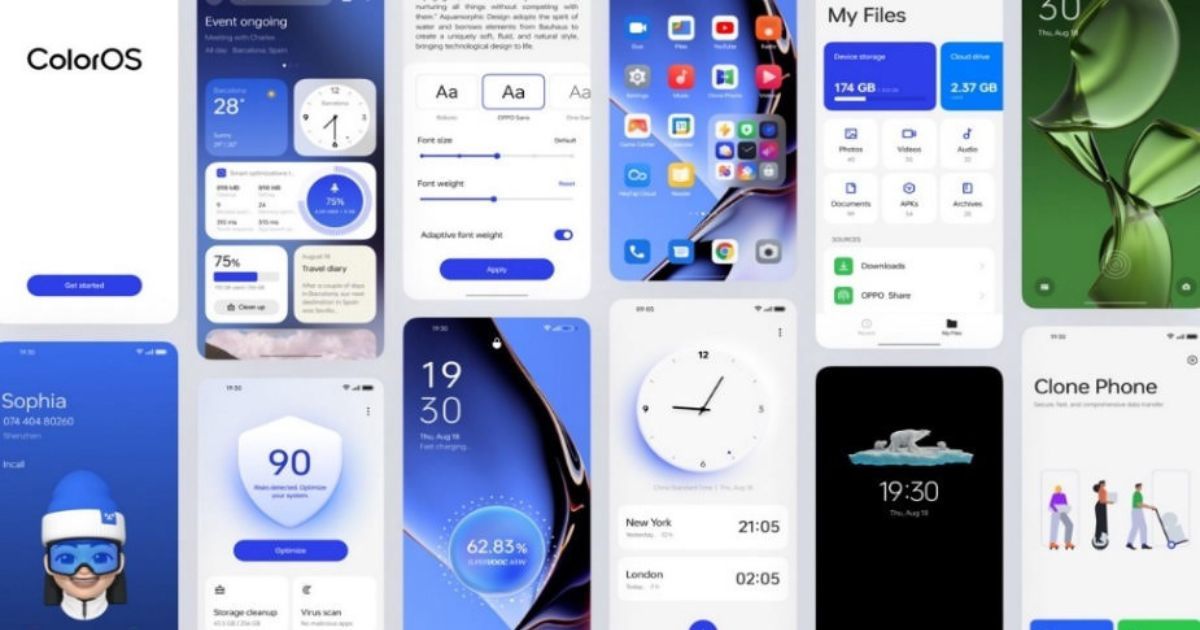 OPPO has confirmed to roll out the new ColorOS 13 update for more smartphones. The company has been releasing both stable and beta updates for many of its eligible smartphones since October 2022. The company's current flagship smartphone in India, the Reno 8 Pro, has already received the stable version of ColorOS 13, which is based on Android 13. OPPO is now rolling out the update to many more smartphones in the coming months.
The company has released the list of OPPO phones getting the Android 13 update during the first quarter of 2023. The list includes some fairly old smartphones as well. Let's take a look at the OPPO smartphones getting ColorOS 13 in the first quarter of 2023.
ColorOS 13 Rollout Timeline For Indian OPPO Smartphones
OPPO has confirmed that it will release the new ColorOS 13 based on Android 13 for many Reno series smartphones in India. The company is currently rolling out the update to the Reno 8 Pro, Reno 7 Pro, Reno 8, Reno 7, Reno 6 Pro, Reno 6 5G and the Reno 5 Pro. In case you have not received the update yet, chances are it would be available in the coming days.
Alongside this, the F-series is also getting its new update in India. The OPPO F21 Pro 5G and the F21  Pro 4G, which were launched last year in India, are currently getting the new Android 13 update.
To see if your device has received the update, go to Settings > Software Update. Once the update is available, tap on download and install. 
A bunch of OPPO A-series phones, such as the OPPO A96, A76 and A74 5G are also getting the new update as you read this. From January 13, OPPO's premium phone from 2020, the Find X2, will get the new ColorOS 13 update. OPPO also revealed that the F21s Pro will get the latest update a day after the Find X2.
Also read: ColorOS 13 Update Tracker: Release Date, Top Features, List of Compatible OPPO Mobiles and Tablets
Regarding beta profiles, the company has already rolled out the update for many phones. The Find X2, Reno 7 Pro 5G, Reno 7 5G, Reno 6 Pro 5G Diwali Edition, Reno 6 5G and Reno 5 Pro 5G have already received beta update support.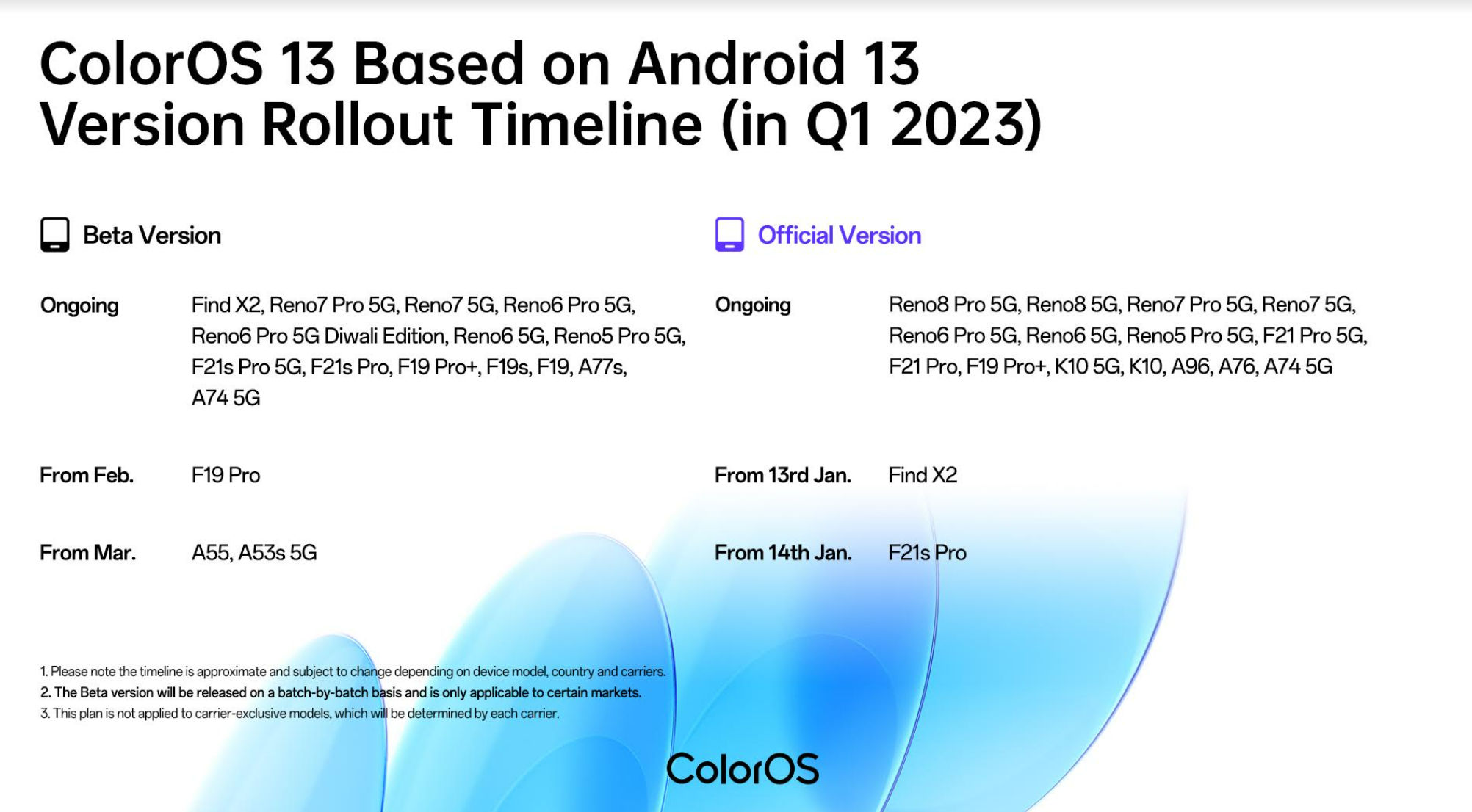 OPPO is also rolling out the update to the F21s Pro 5G, F21s Pro, F19 Pro+, F19s, F19, A77s and the A74 5G.
The F19 Pro will get its beta update support for ColorOS 13 in February. A couple of OPPO A-series phones, such as the A55 and A53s 5G, will also get the Android 13 beta update in March 2023. You can click here to check the complete list of features in ColorOS 13.