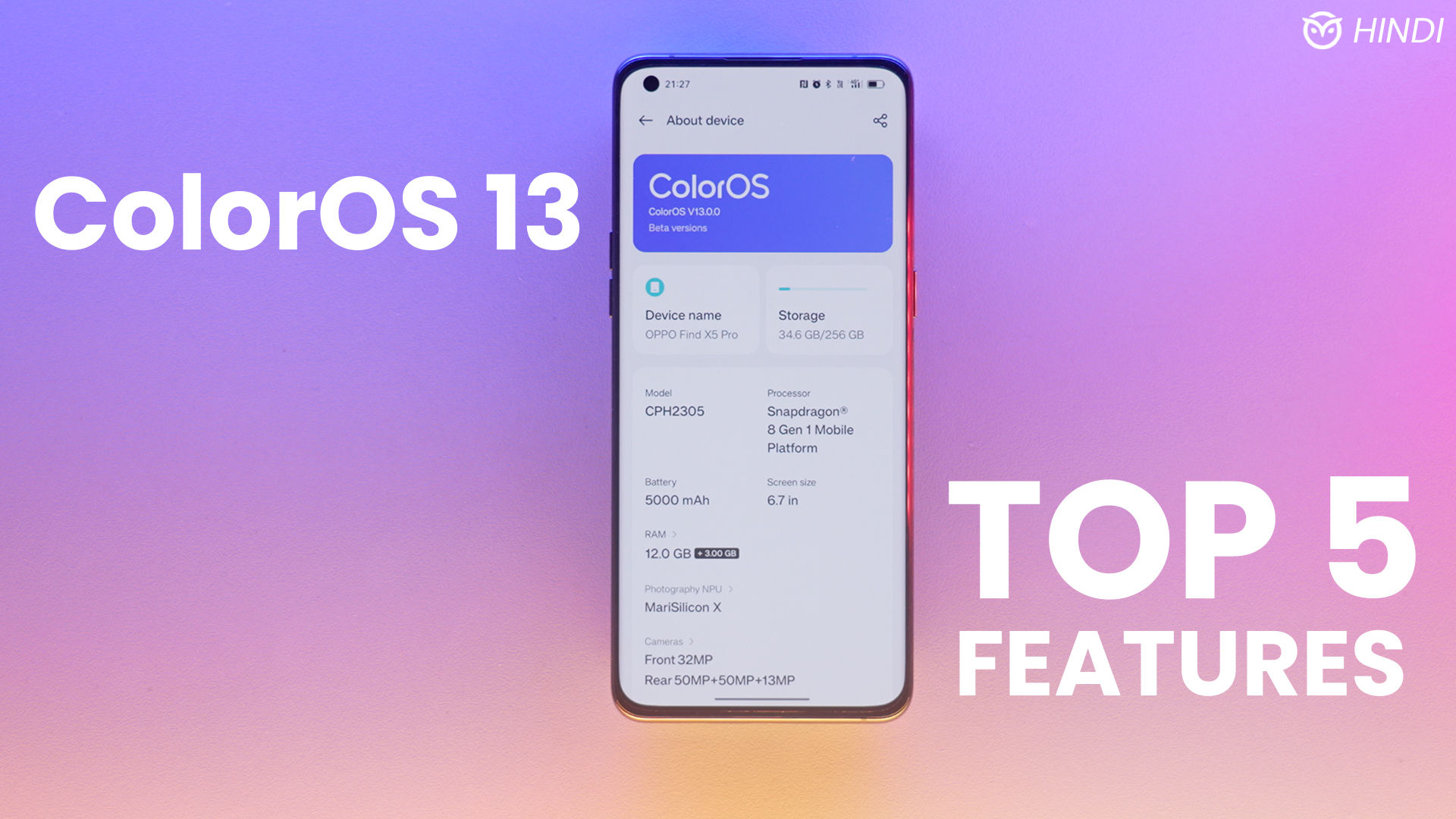 ColorOS 13 has been launched with significant advancements in productivity, connectivity, design, and improved work-life balance optimization. The OS delivers a natural immersive experience with a human touch. ColorOS 13 is aimed to increase the value and efficiency of OPPO smartphones, giving ColorOS 13 a compelling incentive to purchase an OPPO handset.
In the below video, we demonstrate hands-on experience as well as important enhancements across several departments including the new Aquamorphic design Increased productivity with Multi Screen Connect, Smart AOD, and Meeting Assistant (industry-leading productivity experience) Scenario-based smart experience lowers the communication barrier and enhances user experience The power of self-developed technology with the Dynamic Computive Engine Significant improvements in privacy and security features, Third Party collaboration with Google Meet, Zoom, Spotify, and others.
Watch the below video to know more about the ColorOS 13.