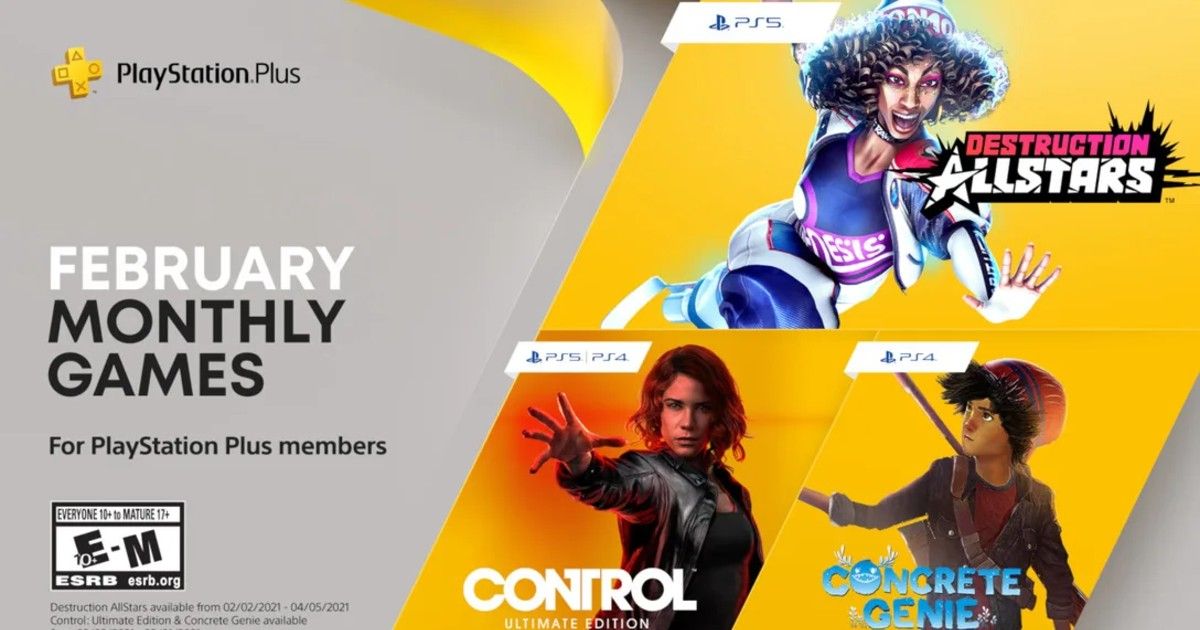 Sony has shared the list of free games which are going to be available for PlayStation Plus subscribers in February. According to the company, the next month is going to be all about creativity. Sony has shared a post on its official PlayStation blog revealing the list of the games which includes Control: Ultimate Edition, Destruction AllStars (PS5 only), Concrete Genie, and more among the others. The company has also confirmed that the Plus subscribers will be able to claim the game titles from February 2nd, 2020. Here's a closer look at the games which are going to be available in February.
"Next month's PlayStation Plus lineup is all about creativity. Dazzle the crowds with creative chaos as you run, ram, and slam in the vehicular combat of Destruction AllStars, showcase your artistic side with some magical portraiture in Concrete Genie and get inventive with supernatural abilities to save your skin in Control," reads the blog post.
PlayStation Plus Games for February
Back in August 2020, it was reported that there would not be any free upgrade to the PlayStation 5 and Xbox Series X and S versions. Players who want to replay Control with ray-tracing and new upgrades need to purchase the ultimate edition. Some of the users who have already bought Control: Ultimate Edition aren't excited at all because they didn't know that the game title is going to be available free for PS Plus members.
Earlier Sony announced that Destruction All-Stars will be free for two months for the PS Plus subscribers. The game was supposed to be a PS5 launch title but the company has delayed the launch till February.
"Destruction AllStars is also the focus of a new State of Play that showcases the game in all its glory. This deep dive, which you watch below, will equip you with all you need to know to leap into the arena come Tuesday, February 2 when the game launches into PlayStation Plus," reads the blog post.
Destruction AllStars (PS5)
The Destruction AllStars is an upcoming vehicular combat game that comes with 16 superstar competitors four modes. The game also supports PS5's Game Help feature, giving you hints and tips to become the ultimate destructive machine without the need to leave the game.
Control: Ultimate Edition (PS5 and PS4)
The game title will be available for PS4 and PS5 both. Control: Ultimate Edition is a third-person action-adventure game developed by Remedy Entertainment. The Ultimate Edition includes the base game as well as The Foundation and AWE expansions.
Concrete Genie (PS4)
Concrete Genie is an action-adventure game which is developed by Pixelopus. The game was launched back in October 2019. "Cleanse streets and alleyways, then use your Living Paint to create mischievous Genies whose magical powers will aid you in overcoming puzzles and seeing off bullies who pursue you. The game also includes two additional modes built especially for PS VR to let you further unleash your creativity."