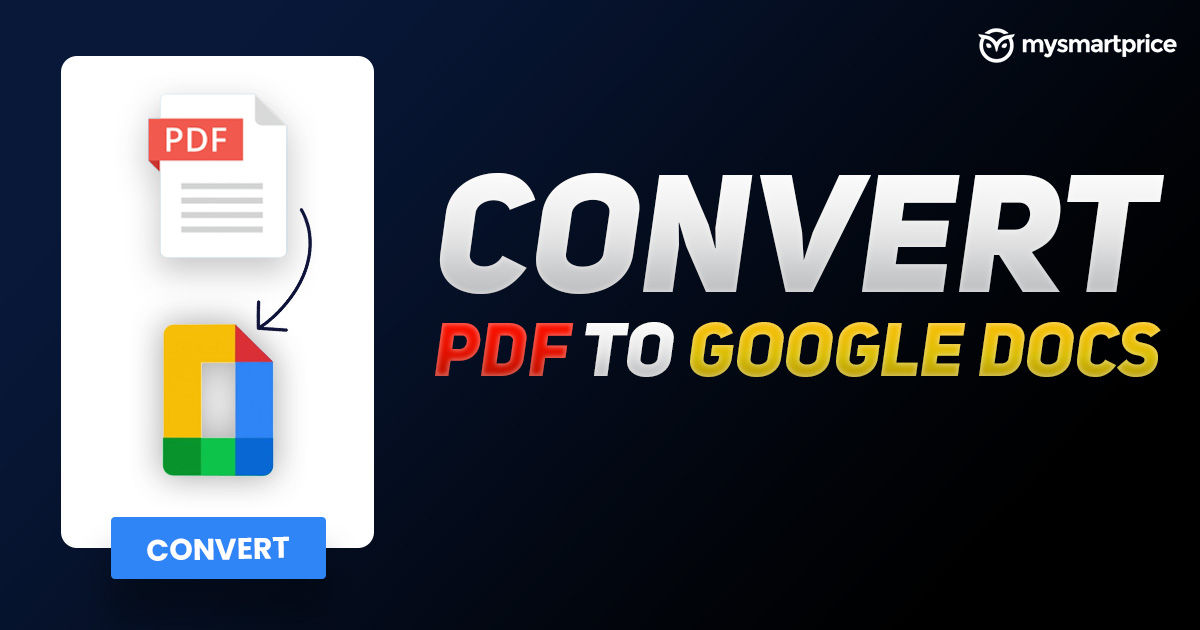 Google Docs is a very flexible tool for online writing, content creation and collaboration. However, alongside collaboration, Google also allows its document editor to do more than just help people write their articles on it. Among its most powerful features include the ability to convert old PDF files into Microsoft Word-compatible text files. Furthermore, if you require an easy editor that will let you modify the text in your PDF document, and save it back as a PDF file again, Google Docs lets you do that as well. Impressively, it also helps users edit scanned JPEG images by automatically converting the text on the document into paragraphs of editable text.
Also Read: JPG to PDF: How to Convert JPG Image to PDF File Free Online Using Smartphone or Laptop
If this sounds like something familiar to your requirements of editing documents, Google Docs has just the right set of features to help you salvage last-minute corrections to PDF documents or even JPEG files. The best bit here is that unlike third party PDF converter websites, Google Docs is secure and does not run the risk of you seeing your data stolen anyhow. It is also fast and easy to use, making it one of the most popular tools to convert PDF files online.
Also Read: 5 Best Laptops for Students Under Rs 35,000 to Buy Online on Amazon or Flipkart
To use Google Docs to convert any PDF file, use the following steps:
Open Google Drive on your PC web browser and login with your Google ID.
Once logged in to your Drive library, either use right-click and select 'upload file', or drag and drop the desired PDF file from your PC folders to the Drive.
Once the upload is complete, find the file on your Drive library. You can locate it easily in the 'recents' tab. After you locate it, right-click on the PDF file, and select 'open with Google Docs'.
The file should now open as a text document in the Google Docs layout. Note: The maximum per-file size limit for PDF documents that can be opened on Google Docs is 2MB. If your PDF file is larger than 2MB, use an online PDF converter to split it into two or more smaller PDF files.
Once the document is open, you will find the PDF document converted into the text document format. Here, you will most likely find issues with font styles, spacing errors and other formatting glitches, which should be easily fixable.
If you have a table embedded in the PDF document, you will need to manually copy the table to the document. Text from a table in a PDF file typically gets copied to a Google Doc in the basic text format only.
Once the copying and conversion is done, you can leave the Google Doc file as-is to use for online collaboration. Alternatively, you can go to file and click on 'downloads', and subsequently download the file in the .docx format, which is compatible with Microsoft Word and other open-source offline document editors.