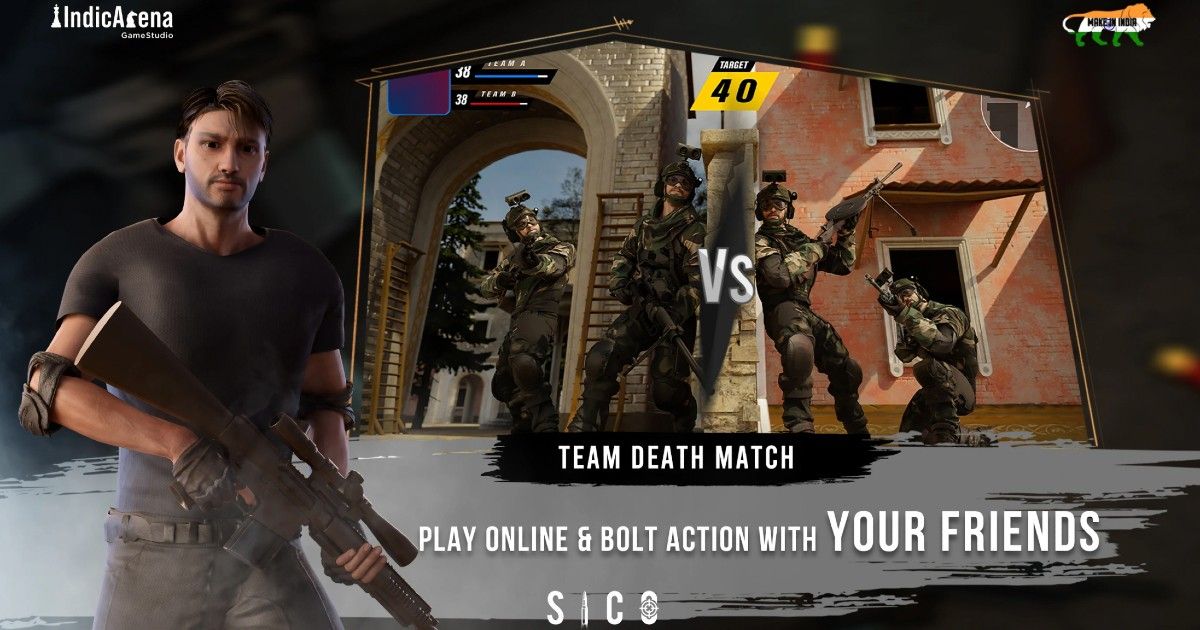 The Indian government's ban on PUBG Mobile has left a void in the Indian mobile gaming market that everyone wants to fill. Homegrown game FAU-G took the first shot, and seems to have failed, at least according to our review of the game. And now there's a second challenger. Like FAU-G, the new game — called SICO, or Special Insurgency Counter Operations — also claims to not be a replacement for PUBG Mobile, even though it looks similar. "SICO comes with the most intense Multiplayer Action, First Person Shooter, Sniper, Kill Streaks, and Engaging Multiple Maps. Survival in this game is the only key to win the game," the game's Play Store listing says.
All you need to know about SICO
The game is being developed by an Indian company developed in India, called Indic Arena. If that name sounds unfamiliar, it is because this is the first game they have made. "We are a bunch of gamers who are tired of playing the same old type of games. We, the Indic Arena, have a vision that when you ask gamers about the best Indian Gaming Studio, you must hear our name. We know what a gamer wants. We know what we can provide as a studio," the company says on its Our Story page.
The company told Sportskeeda that the game was born of a need it saw in the Indian market. "The basic thought that was behind all this was, till now, we as Indians have made mostly 2D games. We thought that we let's try, and yeah, we will be late in developing it, but yeah, we will come with a promising product! Because what I personally saw, was it was not just a brain drain that was happening, but a finance drain was also happening because there were only foreign games in the market," one of the founders told the publication.
Big claims aside, the company seems to have a launch trailer and beta of the game ready. While the beta is available on the Google Play Store, you'll find the trailer on YouTube below.

As far as the game's features are concerned, it offers the usual first person shooter mode, a sniper mode and multiplayer modes. Even though the company doesn't want this to be called a PUBG alternative, the game will have a Battle Player Mode. After all, how can you fill PUBG Mobile's gap without actually addressing the gap, right?
If you're wondering whether SICO will actually actually fill that gap, we can't answer that for you. But we sure hope it does better than FAU-G did. We will be reviewing this one too, after all.
Amidst all this, let's not forget that the creators of PUBG Mobile are working on an alternative for the game. The company has announced a game called Battlegrounds Mobile India and is accepting pre-orders for the same. So at the very least, the creators of SICO have their work cut out for them.
Thanks for reading till the end of this article. For more such informative and exclusive tech content, head over to our Facebook page and hit the Like button.