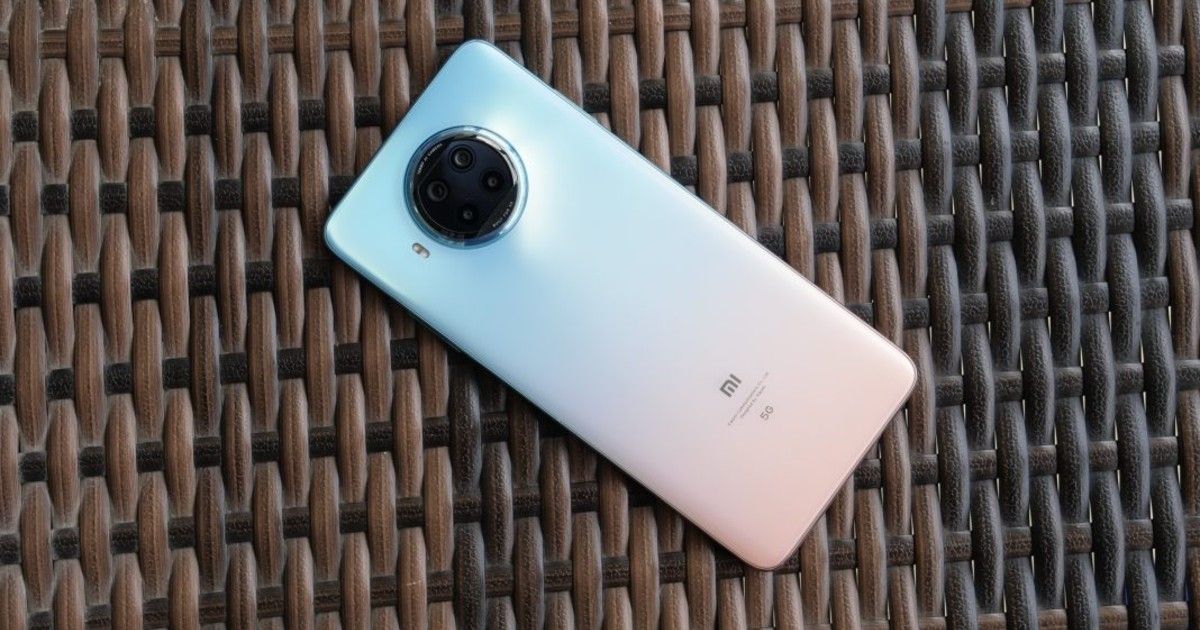 The COVID-19 second wave has hit India like a storm. Today, the country reported over 3.14 lakh new COVID-19 cases – the highest since the pandemic started worldwide. As hospitals face an acute shortage of oxygen and other life-saving essentials, Xiaomi has announced a relief donation. The smartphone manufacturer has pledged to donate Rs 3 crore to procure over 1000 oxygen concentrators for hospitals across India. Xiaomi will also partner with Give India to raise Rs 1 crore for COVID warriors. Let's take a look at the Xiaomi India announcement and its contribution towards fighting the COVID-19 second wave.
Xiaomi India announces its contribution to fight COVID-19 second wave in India
Xiaomi has announced a major contribution to help India fight the second wave of COVID-19. The company will donate Rs 3 crore to buy 1000 oxygen concentrators.
Xiaomi said that it will buy over 1,000 oxygen concentrators worth Rs 3 crore. It will donate these concentrators to states that have been worst hit by the pandemic. These include Maharashtra, Delhi, Karnataka, etc.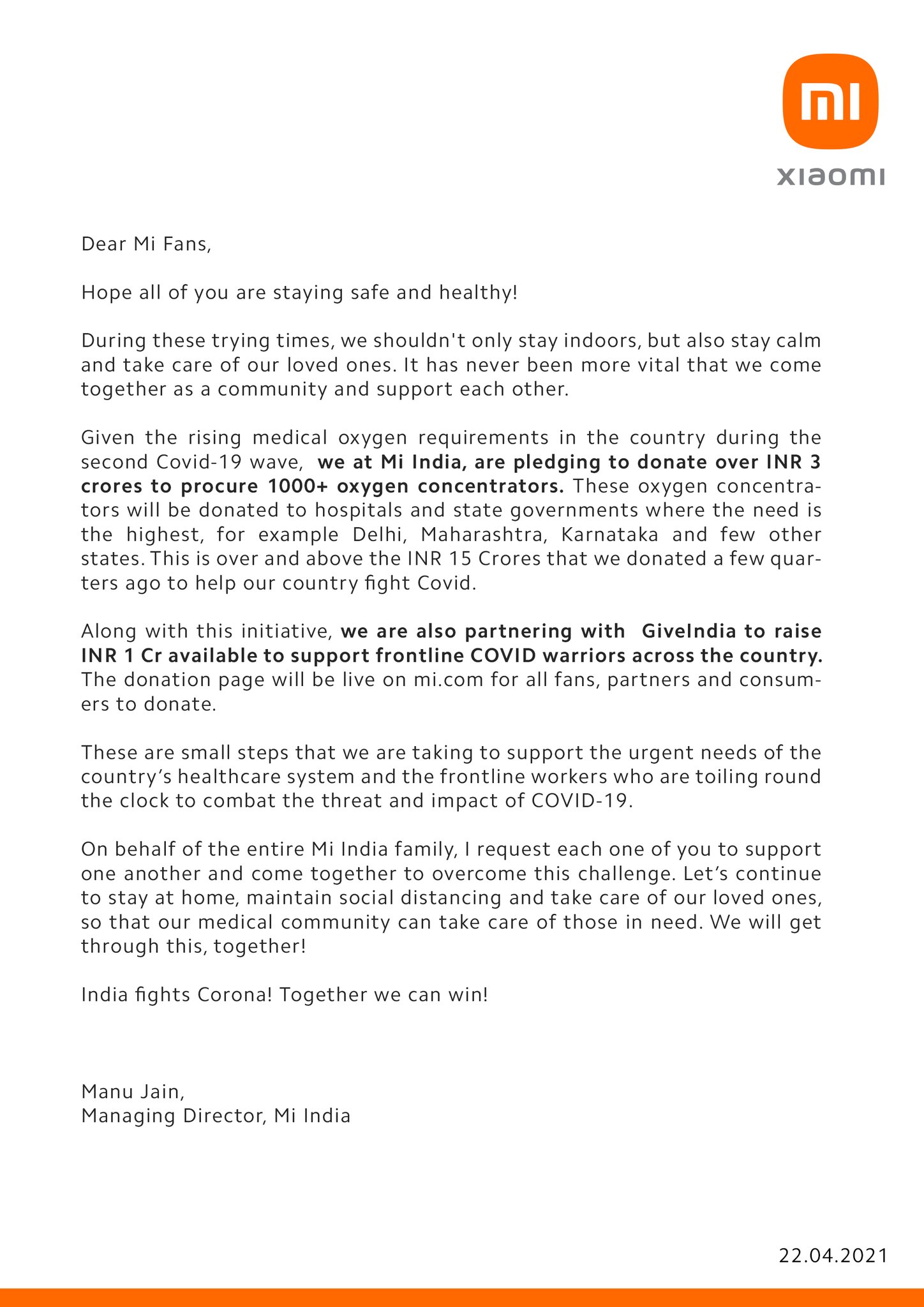 The latest contribution is in addition to the Rs 15 crore donation that Xiaomi India made last year. The company not only donated the amount to the PM CARES fund and other states but also distributed masks in 2020.
The company is also partnering with Give India to raise Rs 1 crore for COVID warriors. These include doctors, healthcare workers and other individuals who have been working on saving lives and controlling the spread of the virus. The donation page will be live on mi.com for all fans, partners, and consumers to donate.
As a responsible publication of this country, we urge our readers and everyone else to take precautionary measures and avoid the spread of COVID-19. Wear a mask when out, avoid public gatherings and stay home as much as possible.