Highlights
Developer Big Ant Studios has pushed Cricket 24 release date further, with a new release window set for 5 October 2023.
The game can be played on PS5, PS4, Xbox Series X/S,

Xbox One,

Nintendo Switch and PC with cross-play support.
You can now pre-order the standard edition of the game at GamesTheShop for Rs 4299.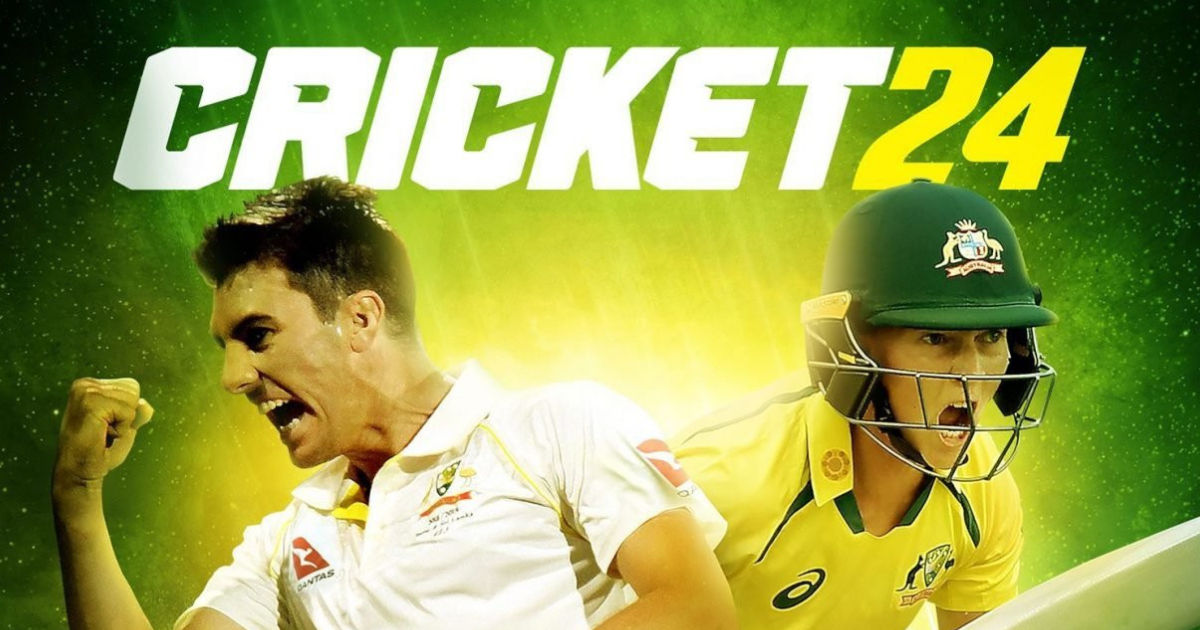 Big Ant recently confirmed that Cricket 24 was in the works, with an initial release date of June this year – just in time for The Ashes, which began this month. The studio has now announced the game's official release date, which is a little later than expected, with the title set to arrive on 5 October of this year.
Described by the studio as "the culmination of a decade of cricket video game development," Cricket 24 will be released for PS5 and PS4, Xbox Series X|S and Xbox One, as well as PC. It is also confirmed that the title is also coming to Nintendo Switch later in November 2023.
Also Read: 10 Best Cricket Games on Android: WCC3, Sachin Saga, Real Cricket GO, T20 Cricket Champions and More
Cricket 24 Release Date Delayed, Set for Launch in October
#Cricket24 Announcement: #C24 includes a number of new licensed nations, Indian T20 teams and leagues from around the world. To ensure time to capture and properly represent these new players and teams, the release date has been set as 5 October 2023. https://t.co/lSchxgz4Hk pic.twitter.com/4Hqgu1JA5G

— Big Ant Studios (@BigAntStudios) June 22, 2023
Cricket 24 now has an official release date. Big Ant Studios has finally disclosed the exact date after many misunderstandings, with some stores putting the game as available from 30 June and others as accessible from 31 July.
Licenses: Cricket 24 will have more licenced content than any previous cricket video game to date, including teams and nations from all around the world, delivering the most thorough video game simulation of cricket seen to date.
It has also been confirmed that Pakistan would be added to the list of officially included cricketing nations, just in time for the Pakistan tour of Australia in 2023-24. Pakistan joins Australia, England, the West Indies, New Zealand, and Ireland in Cricket 24, with additional nations expected to join in the following months.
Cricket 24 will also include the Pakistan Super League, as well as previously announced official tournaments such as The Ashes, the BBL and WBBL, The Hundred, and the Caribbean Premier League. The game will also involve an undefined number of professional Indian T20 clubs. Big Ant's upcoming game will feature over 200 players with full photogrammetry.
Career Mode: Cricket 24 will include a Career mode that follows a fresh cricketer as he progresses from club cricketer to international star. The mode now gives players more control over their character's fate. Big Ant has fully redesigned the game's fielding controls to make them more responsive and realistic.
Fielding Mechanisms: Fielding algorithms have been completely overhauled to deliver the most accurate and responsive fielding controls ever seen in a cricket video game.
Cross-Play Support: Cricket 24 will offer cross-platform play in addition to local and online multiplayer. There are no platform restrictions when playing online against friends or strangers. Custom content like stadiums, players, and teams, among other things, can be shared across platforms using the Academy.
Owners of consoles like the PlayStation 4 and Xbox One don't have to worry about purchasing a game that is for a previous generation because they can upgrade their console for free to the most recent generation.
The game is available in Standard Edition to pre-order on GamesTheShop for Rs 4299 for PS5, PS4, Xbox Series X, and Nintendo Switch.
Also Read: Krafton Announces New State Mobile June Month Update: Brings Back Ace League, New RDM Mode and More