Highlights
Crossbeats Nexus with full ChatGPT integration cnnounced.
The smartwatch is priced at Rs 5,999 in India.
Crossbeats Nexus can be pre-ordered for Rs 999.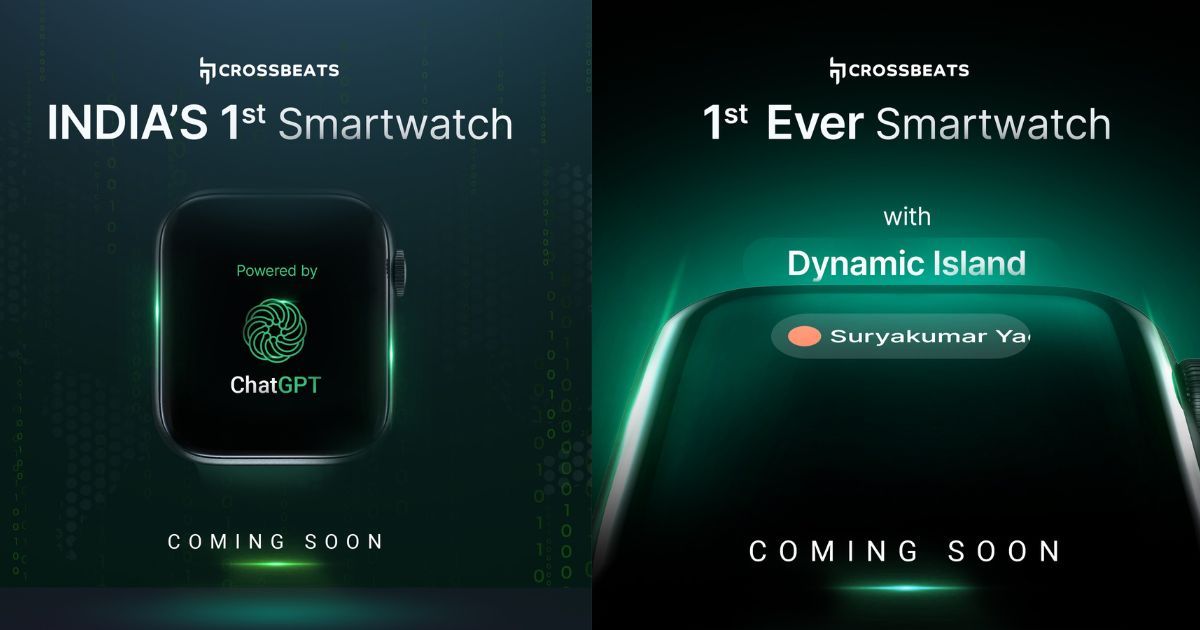 Crossbeats has announced the launch of its Nexus smartwatch, which comes with ChatGPT fully integrated. ChatGPT is OpenAI's AI chatbot that was unveiled in November last year. The company said in a press release that Crossbeats Nexus is the first smartwatch in the country to launch with full integration of ChatGPT technology.
As of now, Crossbeats Nexus is available for pre-order and the company said that the sales will begin during Diwali. However, a specific timeline for the launch has not been specified. Crossbeats has also announced several offers for those who pre-order. Let us look at the pre-order details, India price, specifications, and features of Crossbeats Nexus.
Crossbeats Nexus: Price And Availability In India
Crossbeats Nexus is priced at Rs 5,999 in India. It can be bought in two colour options – Silver and Black.
The smartwatch can be pre-booked for Rs 999. The company has confirmed that the pre-booking amount is a part of the price of Crossbeats Nexus and it will be later adjusted during the purchase of the watch.
Those who pre-book the smartwatch will be eligible for an additional 5 percent discount at the time of the purchase. Crossbeats Nexus will be launched during Diwali. Further, as part of pre-book offers, users will get any 1 merchandise signed by SKY for free.
The company is also offering a free screen guard for Nexus watch to those who pre-book the smartwatch. More pre-booking offers include an additional warranty of six months on the device for free and 25 percent off on the company's selected TWS, priced above Rs 1999.
Crossbeats Nexus: Features And Specifications
Crossbeats Nexus features a 2.1-inch full-touch AMOLED display. In addition, the smartwatch comes with features like GPS Dynamic Route tracking, Dynamic Island, and an Ebook Reader. Users get an option to choose from over 500 watch faces, which are customisable. Crossbeats Nexus also ships with Altimeter, Barometer, and Compass.
As of now, the company has not given out details on how ChatGPT will be integrated into the smartwatch. The terms and conditions of Crossbeats Nexus reads that ChatGPT is subjected to stronger internet connectivity, which means that full functionalities of the chatbot might not be available for use in places with poor internet connectivity.
"We're embarking on an exciting journey into innovative, purpose-driven solutions with the launch of Crossbeat Nexus. We are also looking forward to making substantial investments in state-of-the-art manufacturing facilities, incorporating cutting-edge technology. These advancements will empower us to manufacture consumer technology products of exceptional quality, aligning with the most stringent global standards," Co-Founder of Crossbeats Archit Agarwal said in a press release.