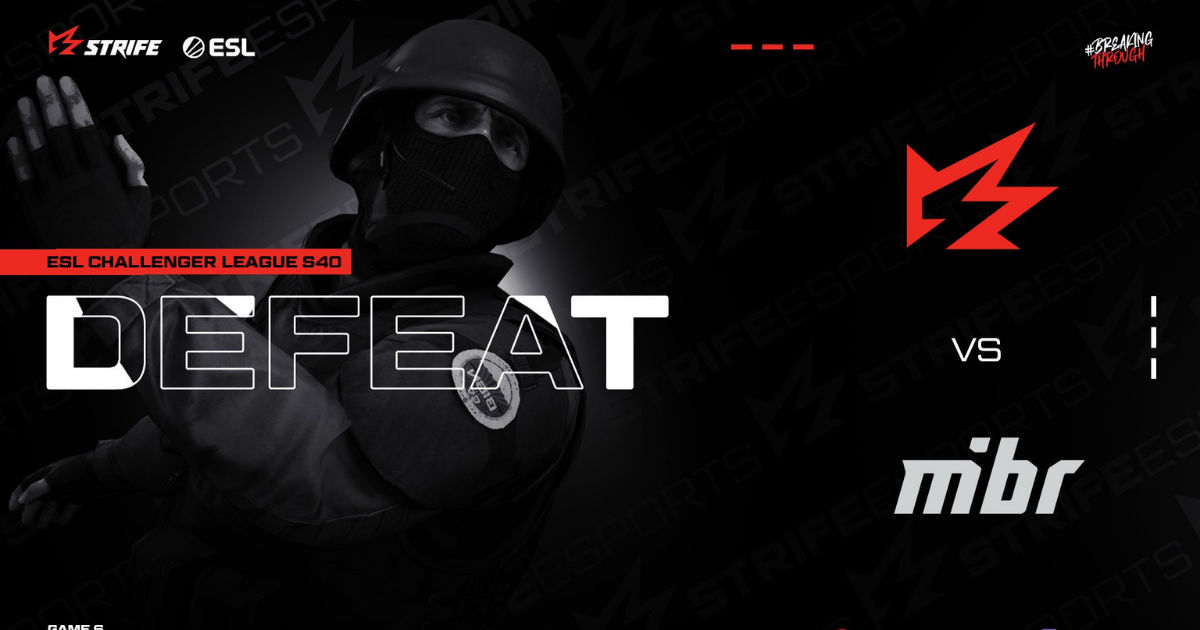 Esports teams will often retool through a season in order to optimize results but rarely have teams changed personnel mid-game, but it appears CSGO team Strife did just that. Danny "cxzi" Strezelczyk was cut from the roster during an ESL Challenge League Season 40 match against MIBR.
cxzi was struggling to find their footing in the first map – Overpass and was thoroughly being outclassed by their opponents, with Strife ultimately ending up with a dramatic score of 16-5. Danny struggled to make any sort of positive impact on the match and was zeroed in on as one of the key reasons for the teams' failure on Overpass.
cxzi's final stats on Overpass were 5 kills against 17 deaths, which prompted Strife to cut them from the roster.
Also Read: Blast Premier Events Have Banned Russian CS:GO Teams from Participating, CIS Qualifiers Cancelled Following Russia-Ukraine Conflict
CSGO Team Strife Cuts Danny "cxzi" Strezelczyk After Disappointing Show at the ESL Challenger League Season 40
The Final Match of the Week!

A Tough Week Comes to a Close Tonight in @ESLCS Challengers League!

⚔️@Strife_Team vs. @mibr
⏰8:00PM EST
📺https://t.co/ywu6peS8R7
🎙️@AllinGaming23
🔗https://t.co/cPvCPLWjVL#BreakingThrough💥 pic.twitter.com/BtJOZhYqUU

— Strife (@Strife_Team) March 16, 2022
The player was then replaced by Austin "AAustiN" Urb, who wasn't able to make much of a difference either as Strife proceeded to lose on Dust 2 with a 16-6 score. CSGO team Strife looks like they weren't exactly having a great time in the ESL Challenger League Season 40 but perhaps cutting a player mid-match might have been way too pre-emptive but fruitless nonetheless.
While "AAustiN" stepped in to fill Danny's shoes in the next match, replacing "cxzi" in the lineup will be Bobby "stamina" Eirtem. Reports suggest Strife will also be making a new addition to the team in the form of Matthew "D4rtyMontana" Paplawskas as the fifth player.
Although this wasn't the best showcase of "cxzi"s skills, the CSGO pro managed to turn things around for Strife in the leadup to the ESL Challenger League Season 40.  "cxzi" played a pivotal role in the teams's success in Fragadelhia, a LAN event in Philapdelphia, US.