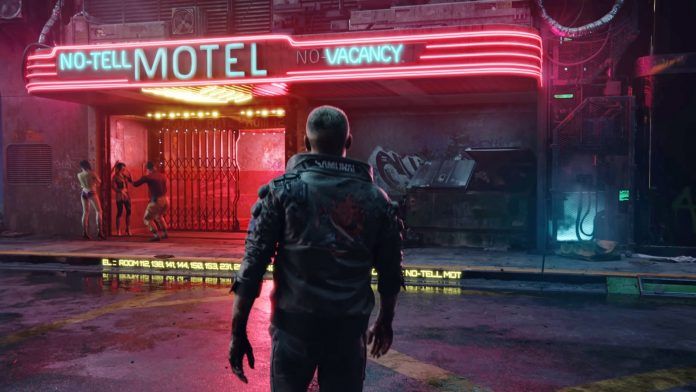 Cyberpunk 2077 has been one of the most problematic game releases of all time. We have heard about so many issues and bugs with the game that make the game unplayable. The performance of the game is so bad on last-gen consoles, PS4 and Xbox One, that CD Projekt Red is offering refunds for the game now.
However, there are some folks that are liking the game, and with next-gen hardware, it can be nice and playable, if you're willing to excuse some issues. Now, players have discovered a hidden mode in Cyberpunk 2077. The Cyberpunk 2077 Cinematic RTX mode exists, and here's how you can activate it.
How to Activate Cyberpunk 2077 Cinematic RTX Mode
The "mod" first appeared on Nexus Mods, a popular game modding community. Apparently, this hidden Cinematic RTX mode can be enabled by using an additional argument/launch option. Here's what the Nexus Mods guide by user andwhat112 says about how to enable Cyberpunk 2077 Cinematic RTX mode.
Create a shortcut from the game's main executable file (\Cyberpunk 2077\bin\x64\Cyberpunk2077.exe) and add the following argument in the "Target" field:
 -qualityLevel=Cinematic_RTX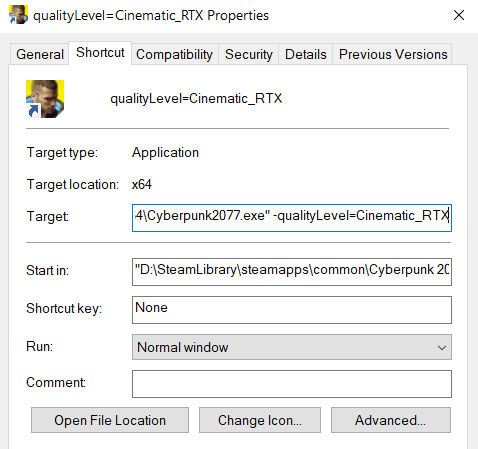 If you own the game via Steam, you can use another method. In Steam, right-click on the game, select Properties, and add the following text in the LAUNCH OPTIONS field:
-qualityLevel=Cinematic_RTX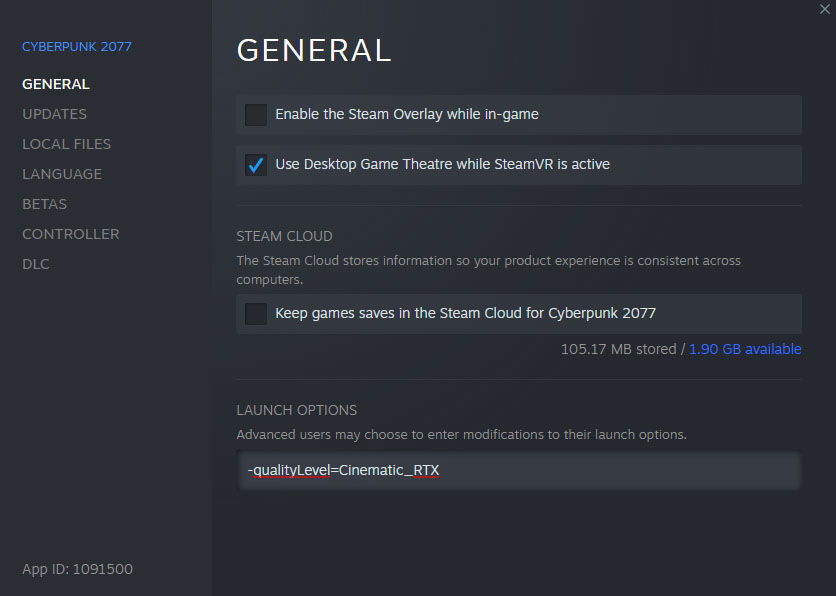 Well, when you launch the game after saving these changes, it will run with the Cinematic RTX mode on. However, there are a couple of things to remember. First off, andwhat112 warns that this mode will require additional 2GBs worth of VRAM.
In addition to that, the performance overall will take a hit of about up to 20%, depending upon the intensisty of the scenes. The guide also warns that AMD GPUs are more likely to face the glitch that makes characters in the game throw up a T-pose as they move through Night City.
In either case, it's nice to know that Cyberpunk 2077 can at least provide some perks to high-end hardware owner gamers, if not to the lower spectrum of gaming hardware just yet.
Stay tuned to us for more about Cyberpunk 2077.
Thanks for reading till the end of this article. For more such informative and exclusive tech content, like our Facebook page