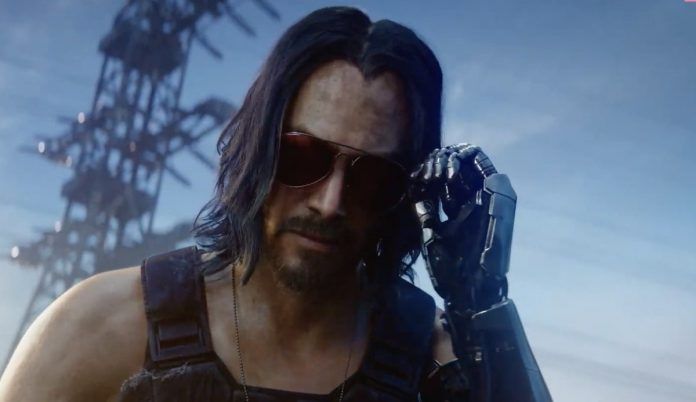 Cyberpunk 2077 has been a very highly anticipated game, and it's finally here. The game has been the talk of the gaming world for all of 2020. Despite the development challenges that led to multiple delays, Cyberpunk 2020 released today on December 10th. Not without its fair share of issues, though.
One of the bigger issues highlighted this week has been that Cyberpunk 2077 has multiple instances of epileptic triggers. A few scenes seem to have flashes of lights that can trigger seizures, and one journalist made a PSA to ensure fans were aware. Cyberpunk 2077 has now added an Epilepsy trigger warning, with a more extensive solution coming later.
Cyberpunk 2077 Gets Epilepsy Seizure Trigger Warning
Thank you for bringing this up. We're working on adding a separate warning in the game, aside from the one that exists in the EULA (https://t.co/eXpPn73VSK). Regarding a more permanent solution, Dev team is currently exploring that and will be implementing it as soon as possible. https://t.co/lXFypnSit2

— Cyberpunk 2077 (@CyberpunkGame) December 8, 2020
GameInformer's Liana Ruppert first put out the PSA about the Epilepsy triggering scenes in Cyberpunk 2077. Cyberpunk 2077 relies on lighting a lot, as the pink-purple hue sets the environment. There are some general triggers in the game, which usually are present in clubs and bars, and multiple scenes with Johnny Silverhand.
Additionally, Cyberpunk 2077 has Braindance sequences, a key part of the game. Think of these as a technologically advanced version of the memory pensive from Harry Potter that we see Dumbledore and the rest diving into. The braindance sequences in Cyberpunk 2077 requires you to suit up and initiate, which is a major trigger.
Now, CD Projekt Red has added an Epilepsy trigger warning, and it working on additional solutions:
Booted up Cyberpunk 2077 to see a seizure warning come up at the start of the game that wasn't there before. Really amazing to see how @DirtyEffinHippy helped make meaningful change happen for the safety of players. 👏 pic.twitter.com/ItNwuLOxla

— Elise Favis (@elisefavis) December 10, 2020
Well, it was always expected that Cyberpunk 2077 would have issues, but this is a bit of a major one. However, it's good to see that CDPR has stepped up and addressed the issue immediately. We're going to have a ton of updates to the game in the coming weeks and months, and CDPR's prompt response is a good sign of what's to come.
In the meantime, enjoy the game, and avoid the risky areas in case you have a condition. Stay tuned to us for more on Cyberpunk 2077.
Thanks for reading till the end of this article. For more such informative and exclusive tech content, like our Facebook page