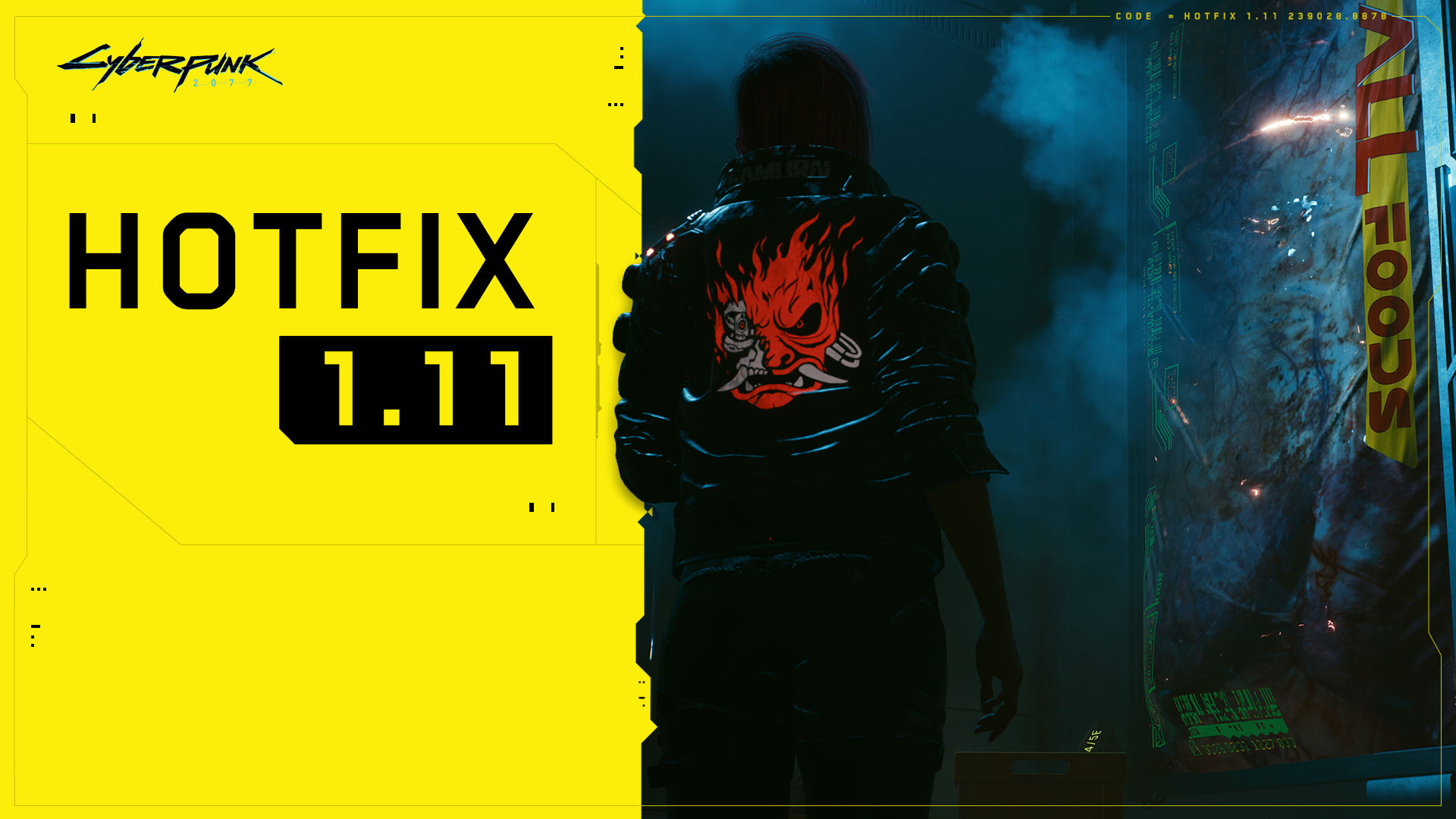 Cyberpunk 2077 has had a rough launch. While the game was announced to have gone gold a while before the launch, meaning that the bugs were ironed out, Cyberpunk 2077 still saw another delay. Now, we all expected the game to arrive in an acceptable condition, but unfortunately, the game landed riddled with bugs, glitches, and performance issues.
CD Projekt Red has to own up to their massive screwup, and that they did. The game now has an update schedule to fix all the issues, and CDPR is actually delivering on it quite well. We have seen multiple fixes in the past few weeks. The last one was Patch 1.1, which was released about a week ago. Now we have Hotfix 1.11, which fixes the game-breaking Takemura Glitch.
Cyberpunk 2077 Hotfix 1.11 Patch Notes
Hotfix 1.11 is available on PC, consoles and Stadia!

This update restores item randomization and fixes a bug which affected some users' holocall with Takemura in Down on the Street quest.

Details: https://t.co/SsVYRGfdha pic.twitter.com/TAQmRilNxq

— Cyberpunk 2077 (@CyberpunkGame) January 28, 2021
CDPR has published the patch notes for Hotfix 1.11, which is available across platforms, on PC, consoles, and Stadia. Here are the patch notes:
This update addresses two issues that appeared after Patch 1.1:
Item randomization has been restored to the previous state.
The save/load loot exploit will be investigated further.
A bug in Down on the Street quest has been fixed.
It occurred for some players during a holocall with Takemura, when using a save made on version 1.06 with Down on the Street quest in progress at "Wait For Takemura's call" objective. After loading such a save on version 1.1, the holocall would lack dialogue options and block interactions with other NPCs.
The hotfix mostly focuses on the issues that cropped up with Patch 1.1. The Takemura glitch would break the game for players, and CDPR has now fixed it, along with another bug. CDPR had released an acknowledgment note for the Takemura glitch, with a promise to fix it soon.
If CDPR can keep this up and fix all issues with the game as intended, there are still chances of the game surviving to become as big as we were expecting it to be. Player counts are dropping already, and DLCs are obviously delayed thanks to the bug fixing that CDPR has had to prioritize. Regardless, the efforts of the developers deserve attention, since the game's failed launch was more of a corporate failure anyway.
Stay tuned to us for more on Cyberpunk 2077 and its patches as they arrive.