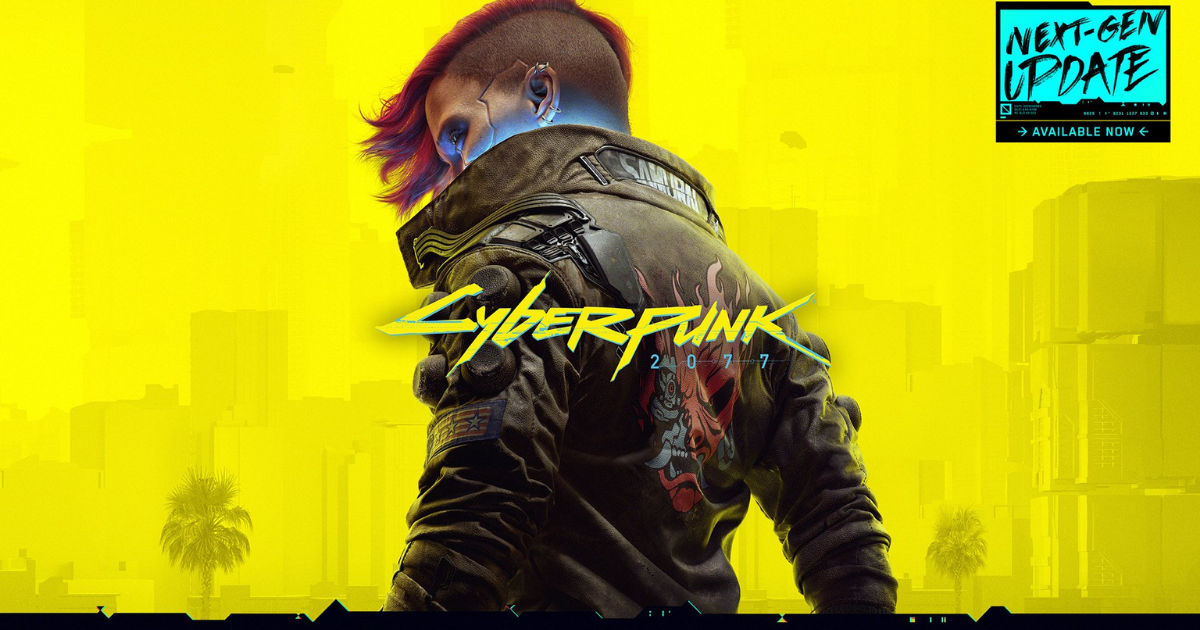 Cyberpunk 2077 next-gen free upgrade is now available for both the PlayStation 5 and Xbox Series X/S. The next-gen upgrade comes alongside a massive update, patch 1.5, which introduces a ton of new elements in the game, including the ability to customize and rent new apartments for V.
Perhaps in a bid to make sure that players know what they're buying, Cyberpunk 2077 is also offering a 5-hour free trial. This should allow players to get a feel of what the game feels like now and whether it is worth paying the money. Additionally, the game is also available at a discount on all digital storefronts.
Patch 1.5 for Cyberpunk 2077 includes improvements for PC, Stadia, and Consoles. Next-gen exclusive improvements include ray-traced local light shadows, Performance Mode for 60 FPS with dynamic 4K scaling and a Ray Tracing Mode.
Cyberpunk 2077 Patch 1.5: List of Changes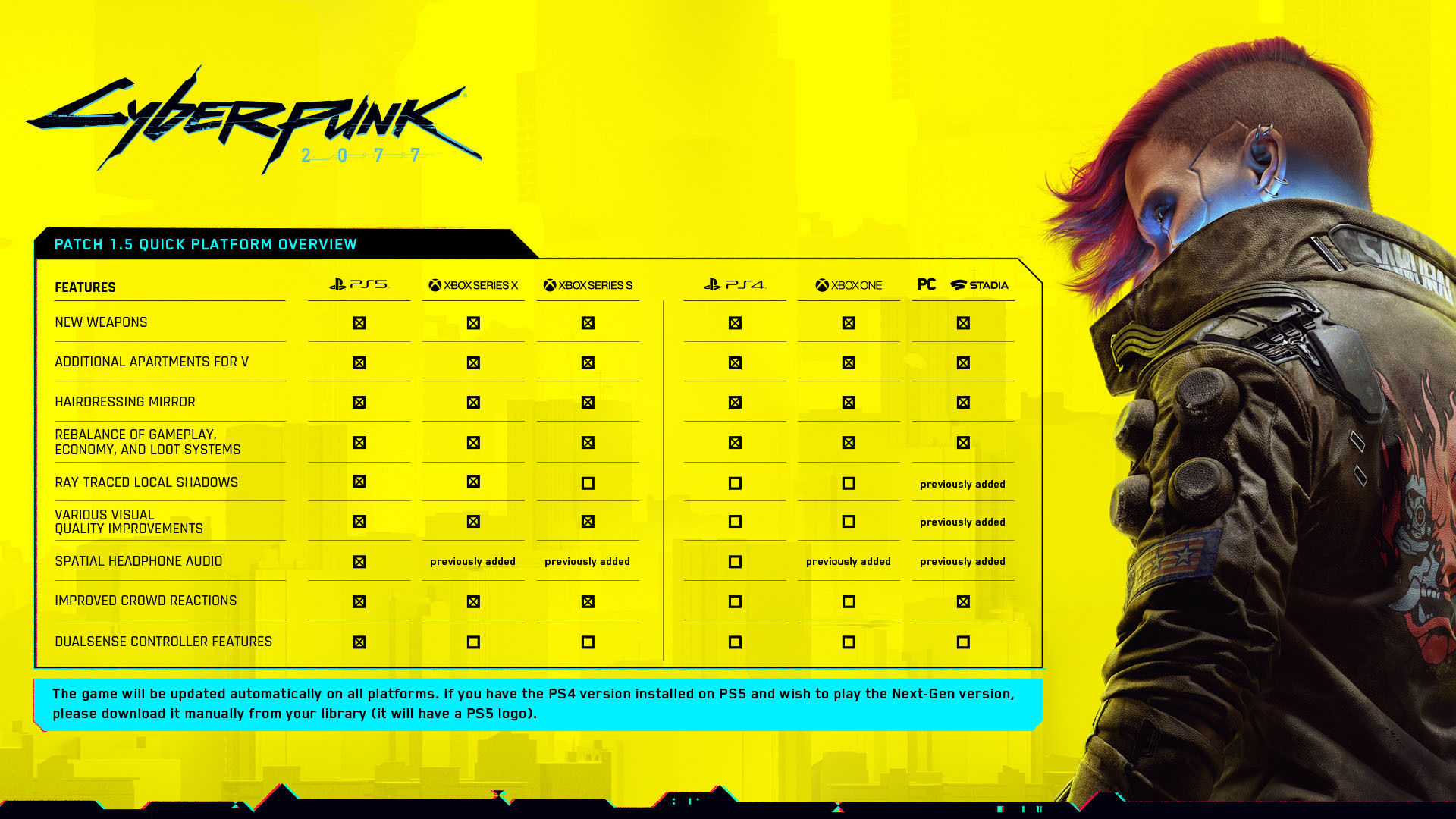 Apartments
Apartments can be rented (with a one-time fee) when encountered in Night City or through the EZEstates website when accessed through the computer in V's Megabuilding H10 apartment. They become available after completing the Playing for Time quest. It's possible to rent all apartments at the same time. All apartments share the same stash.
Available apartments:
Northside, Watson (€$5,000)
Japantown, Westbrook (€$15,000)
The Glen, Heywood (€$40,000)
Corpo Plaza, City Center (€$55,000)
Additionally, you can now customize V's starting apartment in Megabuilding H10 using the EZEstates website for €$10,000.
Appearance Customization
You can now tweak certain features of your appearance (such as hair, makeup, piercing, etc.) when using the mirror in any of your apartments and safehouses. It's free and you can do it as often as you like. Character customization also includes more makeup and hair colour options.
LIVING CITY
Combat AI
Multiple fixes and improvements to NPC melee and ranged combat AI and reactions, including taking cover, positioning, reloading, equipping weapons, dodging, blocking and many others.
Multiple improvements to dismemberment triggers, hit reactions and death animations, adding greater impact to ranged and melee combat.
Enemies are now much better at blocking and evading (Kerenzikov) attacks. The heavier the weapon, the easier it is to hit. The opposite is true for evading.
Further diversification of melee and ranged combat behaviors for different factions: reckless, aggressive, balanced, defensive and cautious.
Followers now contribute more in combat but can be defeated and temporarily disabled if they receive enough punishment.
Numerous fixes and balance changes to netrunner combat.
For a complete list of changes and improvements, head on over to the official patch notes breakdown linked here.