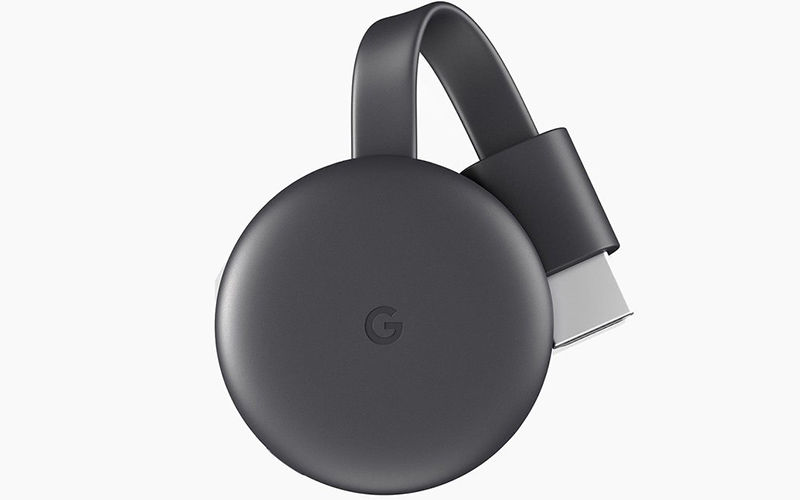 The Google Chromecast 3 is a streaming media adapter that allows users to play online content such as videos and music on a digital television. The latest iteration comes with a lot of features right off the bat. The good news is that the Chromecast 3 is available at Flipkart now, and comes with various promotional offers. If you're into streaming videos on your television and are interested in the few offers that come with the gadget, you should check out the details given below.
Chromecast 3 Offers on Flipkart
The Chromecast 3 is live on Flipkart and is available in the black color. If you pre-book the device right now for Rs. 3,499, it will be released on October 24. That is just two days from now, and you'll be interested in the offers that come with pre-booking the Chromecast 3. Firstly, no cost EMIs start at Rs. 584 per month, so you don't have to pay the complete amount upfront. This will make it extremely convenient for buyers who are on a very strict monthly budget.
Other offers include discounts. If you own a MasterCard, you can get a 10 percent discount on your first online payment. If you own the Axis Buzz credit card, you can avail an additional 5 percent off. With the partner offer, the Chromecast 3 comes with a 6-month Gaana premium membership and 1-year membership of Sony Liv. This partner offer will end on November 30, so you should make a purchase immediately.
Customers can redeem the Gaana codes before March 31, 2019, and Sony Liv codes before January 31, 2019. The user cannot be an existing Gaana Plus or Sony Liv subscriber. Also, the coupon code can only be used once per user.
Chromecast 3 Specifications, Features
With Google Chromecast 3, you can stream directly from your phone and other devices to your TV. With your connected handset, you will be able to stream TV shows, movies, games, and more through 800+ compatible apps. These apps include YouTube, Netflix, Hotstar, and more.
The Chromecast 3 also comes with 15 percent faster hardware, 1080p 60fps video playback and Google Assistant compatibility. It also supports the latest Wi-Fi 802.11ac standard to provide uninterrupted streaming. The Chromecast 3 can connect to your TV via HDMI port, with the compatible devices being iPhone, iPad, Android smartphone, tablet, Mac, Windows laptop and Chromebooks.
Even during the casting process, you will be able to use your connected device to carry out regular tasks without interrupting the TV screen. The dimensions of the Chromecast 3 are 162 x 51.8 x 13.8mm, with the device getting powered via microUSB port.
After you're done reading about the latest deal, you can check out our video of the Pixel 3 and Pixel 3 XL given below. It highlights everything you need to know about these stock Android devices, including the camera.