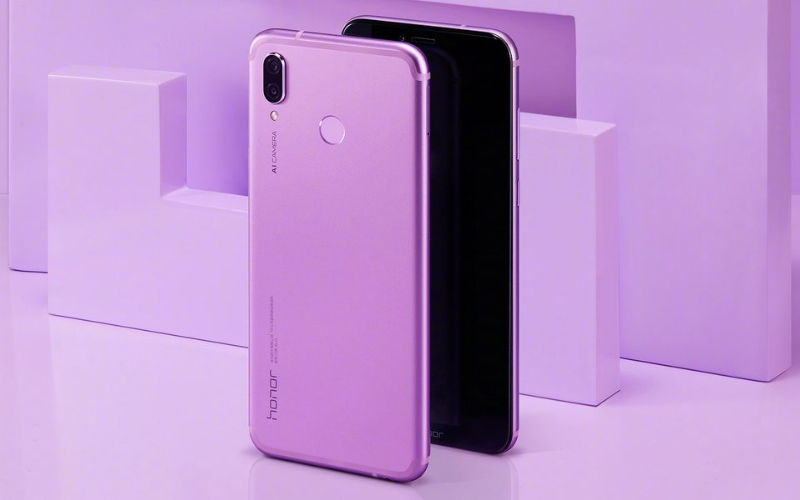 It is the season of festive offers, and while e-commerce giants are doling out massive discount offers, some smartphone brands have their own e-stores all decorated with bounties, so to speak. The e-brand Honor is one such, and its Diwali special sale is longer than any other out there.
Honor is calling the special sale "The Honor Dealightful Sale" (their spelling), with the tagline "Festival of Light… Budget". Those are smart puns, but what will excite you much more is the bag full of brilliant offers by Honor. Among them, three handsets are going for just INR 1, and the popular gaming-ready handset Honor Play is among them. What's more, the Honor Play is up for sale today, and today only.
Grab Honor Play at One Rupee, Here's How
The Honor Dealightful Sale began on October 31, and will go on till November 7, the day of Diwali itself. The Honor Play, which comes at a price of INR 21,999, can be picked up today at 11:45 am for just INR 1 (click here). The handset will be of Violet color only, and the variant is 4GB RAM plus 64GB storage. There is no choice in this regard. The participant will have to register and login, and make the payment online only. Each participant can buy the phone at this 'Rush-buy' rate of one rupee only once at a time.
The stocks will be limited, and if the product page shows an error of 'too many participants', Honor suggests you keep clicking the Buy Now button to maximize your chances. Also, you must not make any changes to the delivery details once the order is accepted, otherwise you will have to participate again and you might just end up losing your device to somebody else. Therefore, make sure you enter address/delivery details correct when you register or login to participate in this 'super sale'. This sale will not be repeated on the rest of the days of the Honor Dealightful Sale, but there is another offer if you miss out on this one.
Honor Play With Flat INR 4,000 Off
Not every buyer can get lucky in the super sale for Honor Play, so if you miss your chance at grabbing the handset for just a buck, fret not. The handset can still be bought for a solid saving of INR 4,000. On all days of the Honor Dealightful Sale, the Honor Play 4GB RAM model can be purchased for INR 17,999 instead of its MRP of INR 21,999 (click here).
Moreover, you can claim a coupon of INR 300 from Honor, and club it with a discount coupon of another 300 for making the payment via Paytm Wallet. This way, you will save another INR 600, and the effective price of the handset is just INR 17,399. How good is that? But no, you don't like Paytm that much and you use MobiKwik instead? Well, good thing, because MobiKwik payment will return a cashback of INR 2,000 in your MobiKwik wallet, although this cannot be applied as discount while making the purchase itself.
So, you can grab the Honor Play for INR 17,699, after applying the INR 300 Honor coupon, and then have another INR 2,000 in cashback added to your MobiKwik wallet after you make this purchase.
In case you prefer the 6GB RAM model of the Honor Play, you can pick it up for a discount of INR 2,000, at just INR 23,999. Here, too, you can make use of the coupons from Honor and Paytm, or the MobiKwik cashback deal.
Key Features of Honor Play
The Honor Play is easily the biggest, most loved Honor product in India. It created a huge hype when it launched, and the steady sales never subsided. This is one of the rare mid-range devices that offer a flagship experience, powered as it is by Huawei's Kirin 970 chipset, its flagship processor until a few days ago. The device is truly power-packed, sporting a 6.3-inch Full HD+ display and flaunting a GPU Turbo. There is 4D gaming experience Smart Shock for vibrations, and the battery is a heavy 3750mAh unit with fast charge support. The device comes in Black, Blue, and Violet colors, but will sell only in Violet color during the 'super sale' of INR 1.